Video Conferencing

for Any Space

A device built to deliver the ideal meeting experience while at home or in smaller, personal workspaces.
Perfect for the Home and Office
The all-in-one power you expect from DTEN's portfolio is packed into the ME product line, which enables you to fully collaborate with colleagues, wherever you are.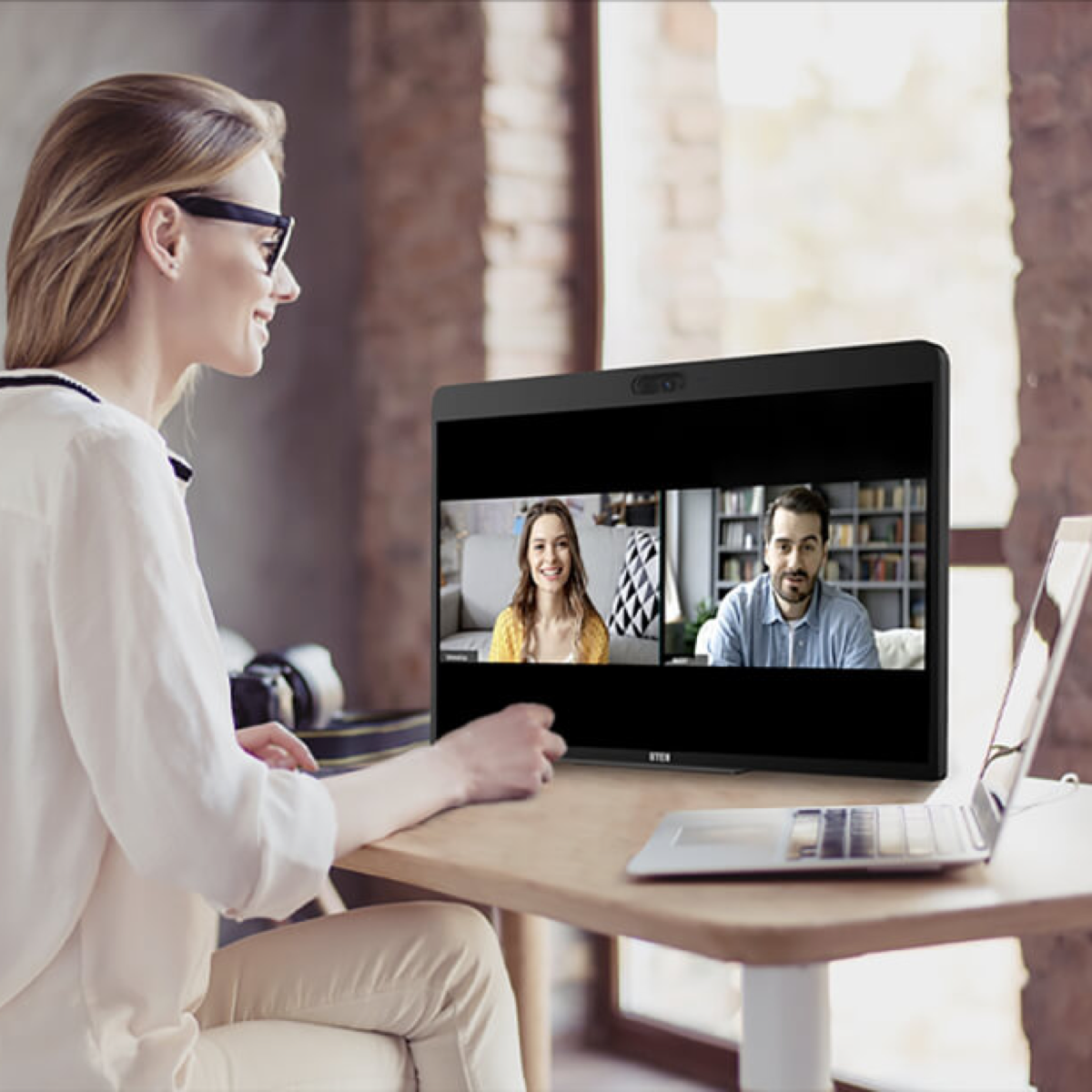 All-in-One Device
DTEN ME and ME Pro integrate Zoom Meetings, phone calling, whiteboarding, and annotation in a multi-touch display built for the desktop.
Replaces the need for webcams, extra monitors, speakers, or desk phones.
Personalized for you. Sync your calendar, status, settings, and Zoom phone for immediate access to all the tools you need.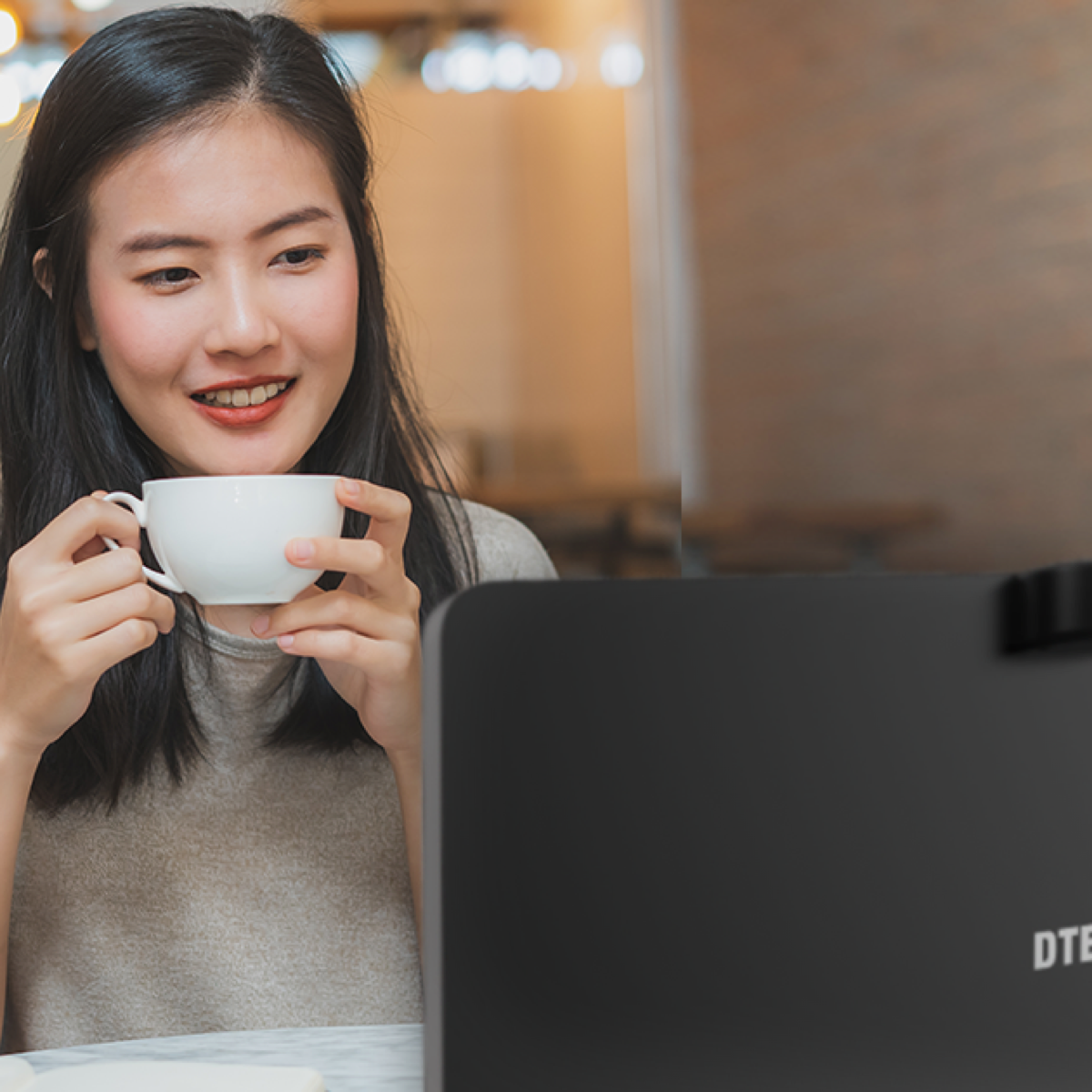 Immersive Experience
Designed for Hybrid Work with the in-office and remote worker's needs in mind, the DTEN ME product line combines award-winning DTEN technology with Zoom's enterprise-quality software for a unique experience.
Eight microphone array creates exceptional audio while AI reduces background noise.
Smart three-camera array creates life-like video.
Multi-touch hyper-responsive display enables you to collaborate in real time.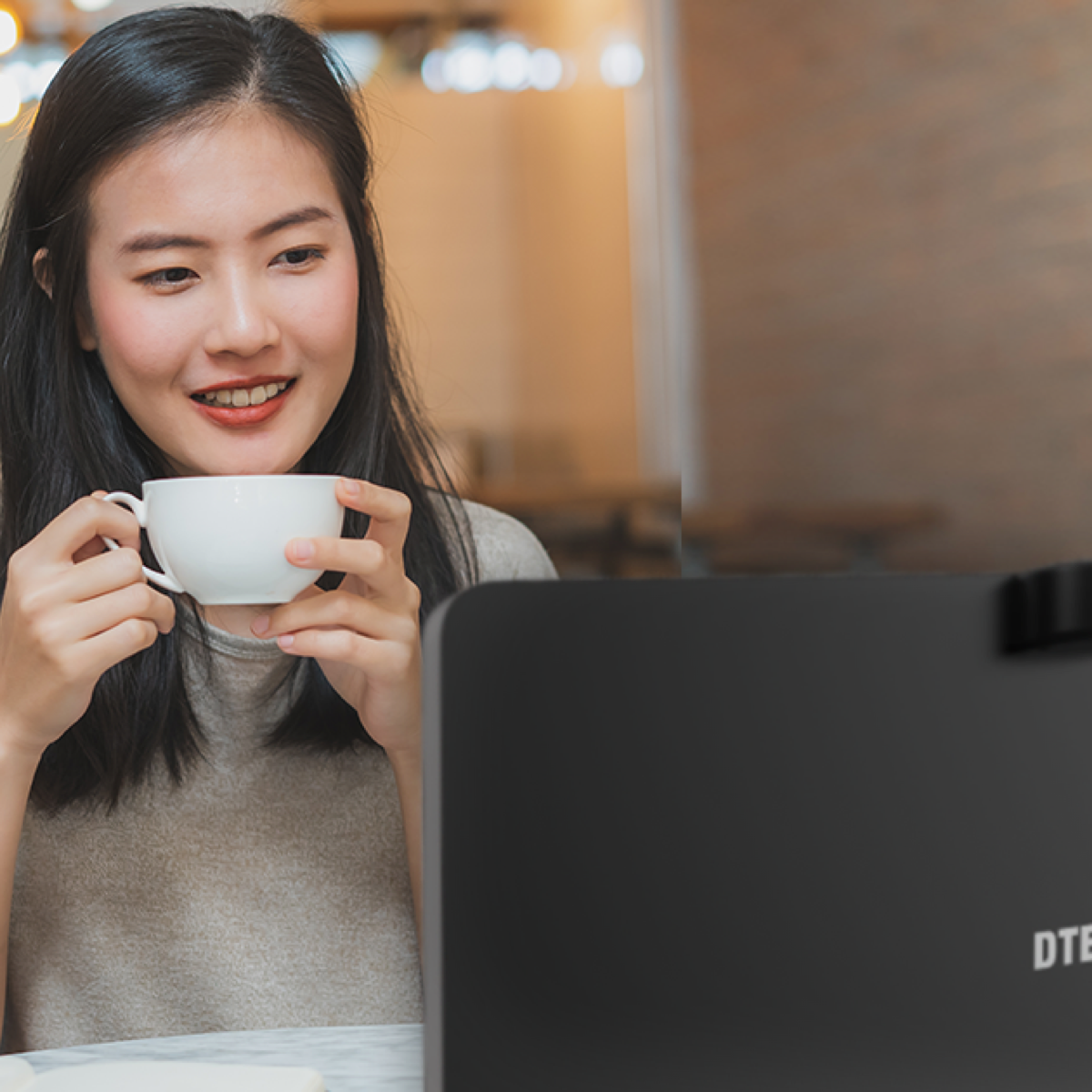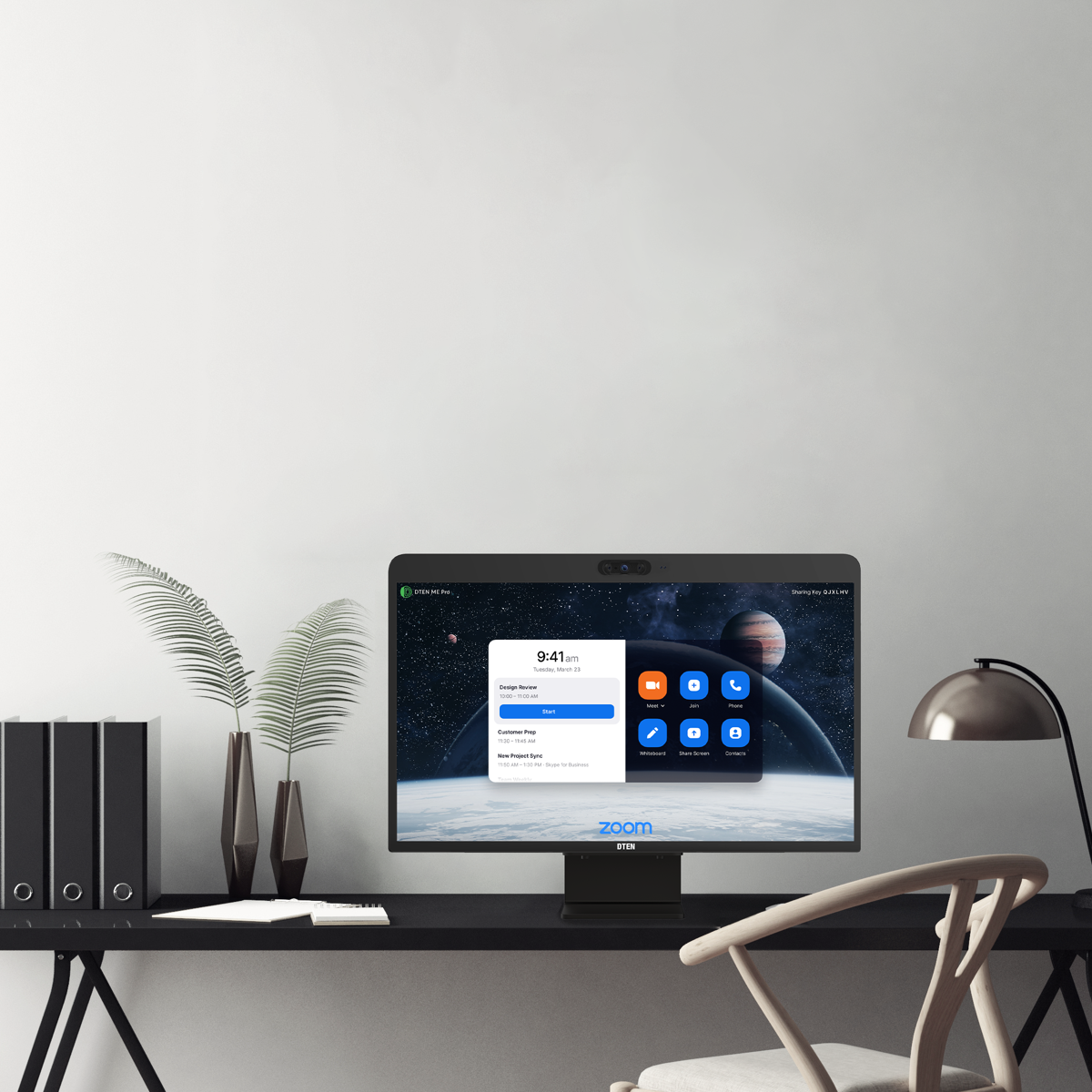 Plug and Play Ready
The DTEN ME product line's intuitive usability and setup and maintenance make it ideal for both in-office and remote workers, who can start using the device within 15 minutes, no technician required.
Sleek, lightweight design makes it ideal for your desk and easily portable for work on the go. Only 0.5 inch in thickness!
Easy device management reduces the need for technical support.
Personalized for the user, right out of the box.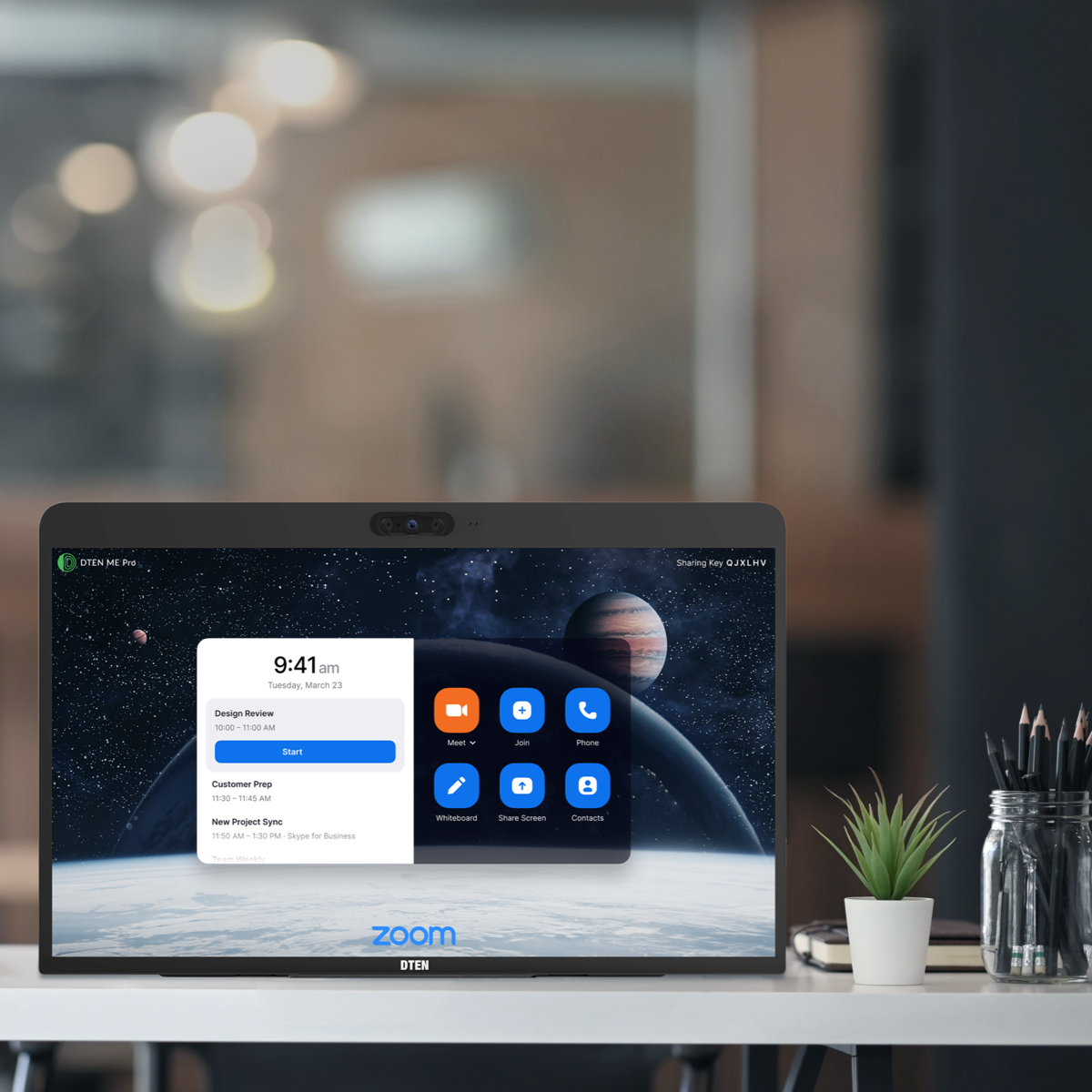 Supports Multiple Needs
Execute your hybrid work model successfully with a device that fully supports your employees in and out of the office.
Book office space, check in and load your Zoom account onto a ME Pro with Workspace Reservation.
With Kiosk mode, employees and guests can check in or access an office through Virtual Receptionist.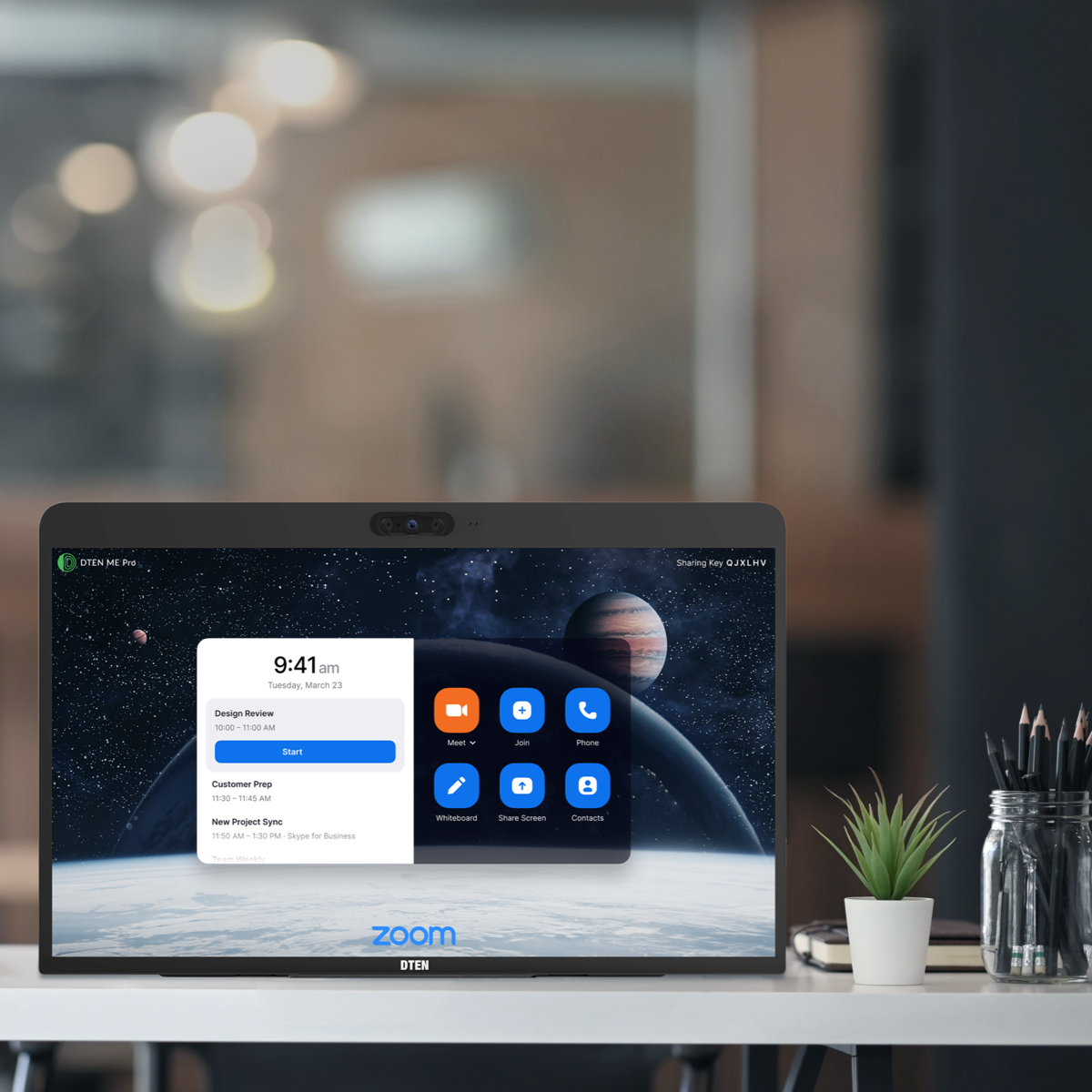 Seamless Video
Conferencing Anywhere
Establish rapport with coworkers no matter where you're working. DTEN ME delivers production quality video and sound so you can communicate effectively.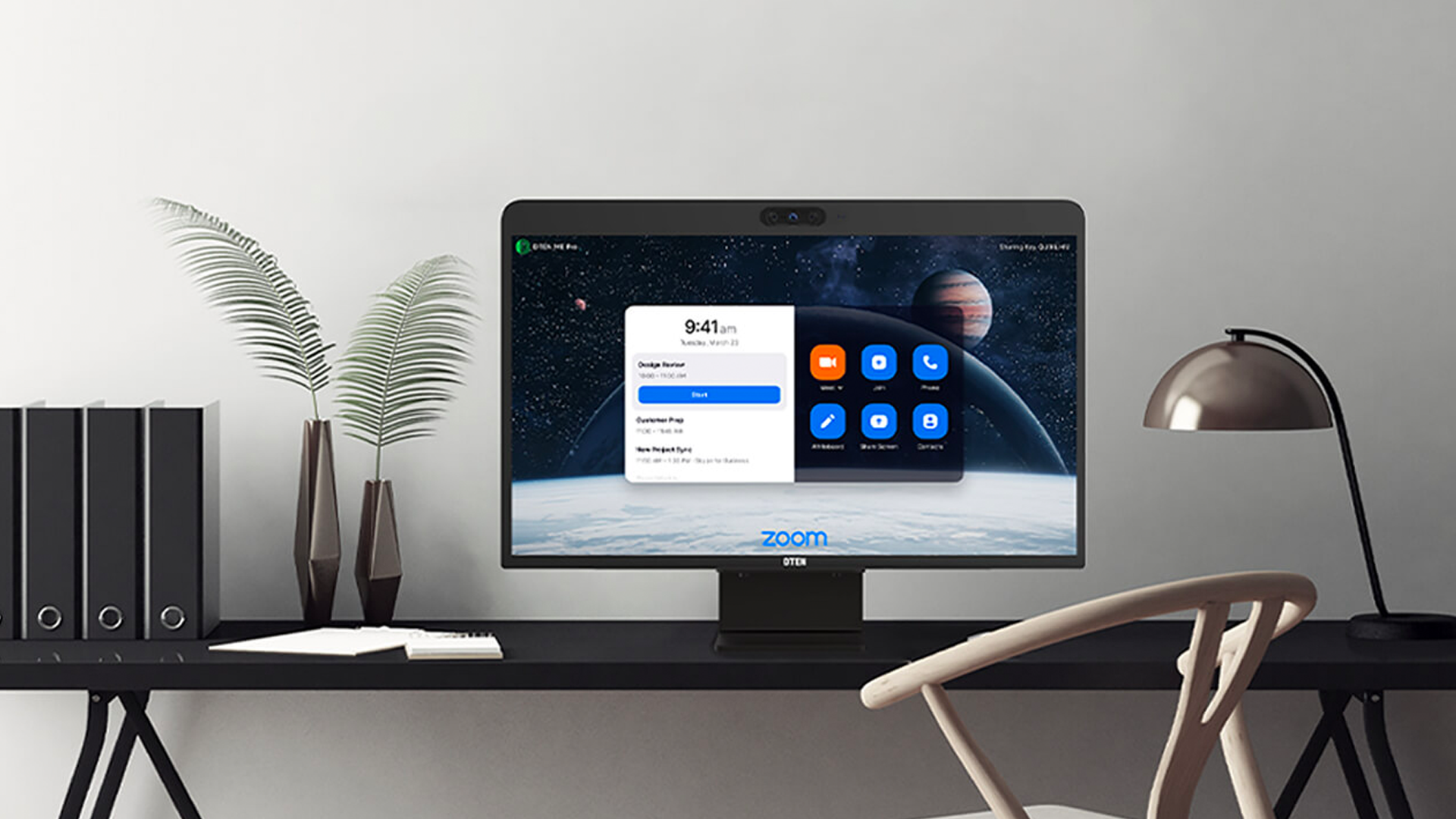 DTEN ME Pro
The most professional and immersive in-office experience for everything you do at your desk.
Changing How
Customers Connect

and Collaborate

For thousands of companies around the globe, DTEN has transformed the hybrid workplace and even helped customers stay in business during uncertain times.
30 Day Free Trial
Give DTEN a try for 30 days at no charge. Cancel anytime - but we think you and your workforce will love it.
Start Free Trial