The Ideal
Video Conferencing Technology
Our flagship product, DTEN D7 offers a superior and lifelike telepresence video conferencing experience.
Collaboration
Equity
DTEN D7 is the leading all-in-one video conference technology designed for Zoom on Windows, making desktop and room-based video conferencing more accessible.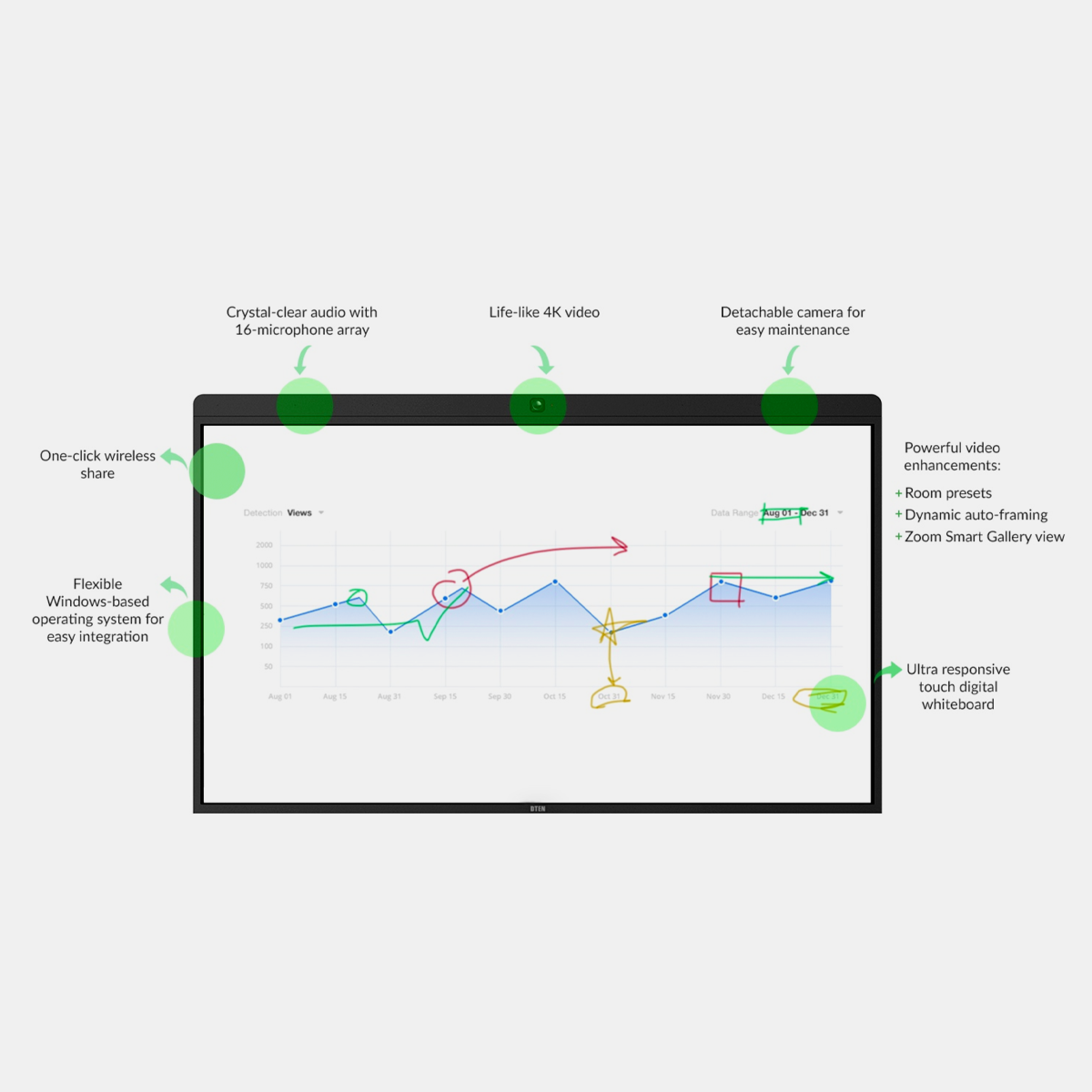 All-in-One Pioneers
As the first to create all-in-one video conferencing equipment for Windows, DTEN continues to develop displays that are easy to set up, use right away, and maintain.
Plug and play, with no technician support needed.
Built for the Windows operating system.
Orbit's remote software updates easily keep all your deployed DTEN D7s up to date.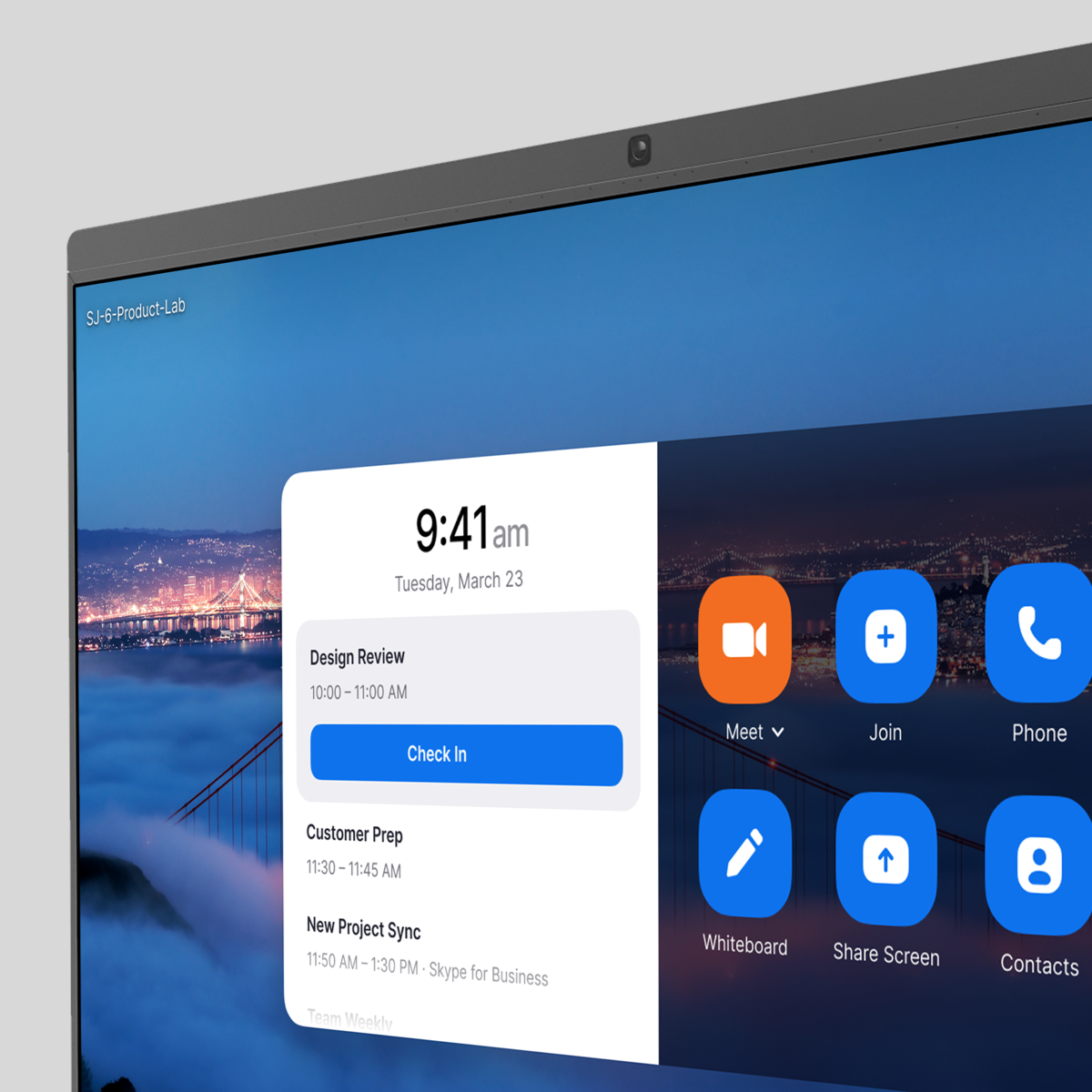 Lifelike Cameras
Smart wide-angle cameras provide the optimal view of the room and eliminate visual distractions.
4K HD camera provides face-to-face in-room experience and follows participants as they interact.
Smart Gallery in Zoom Rooms creates a seamless experience for remote and in-office workers alike.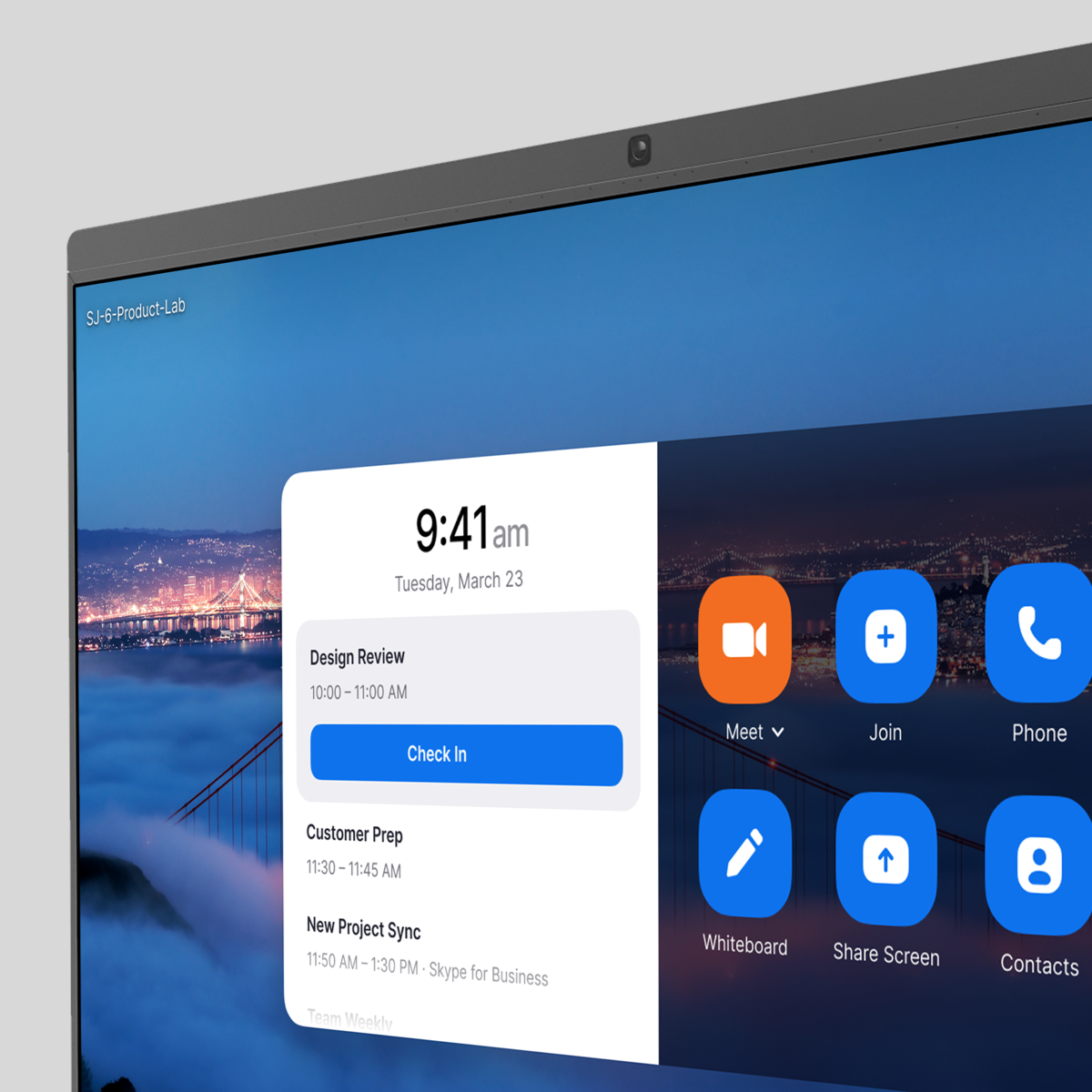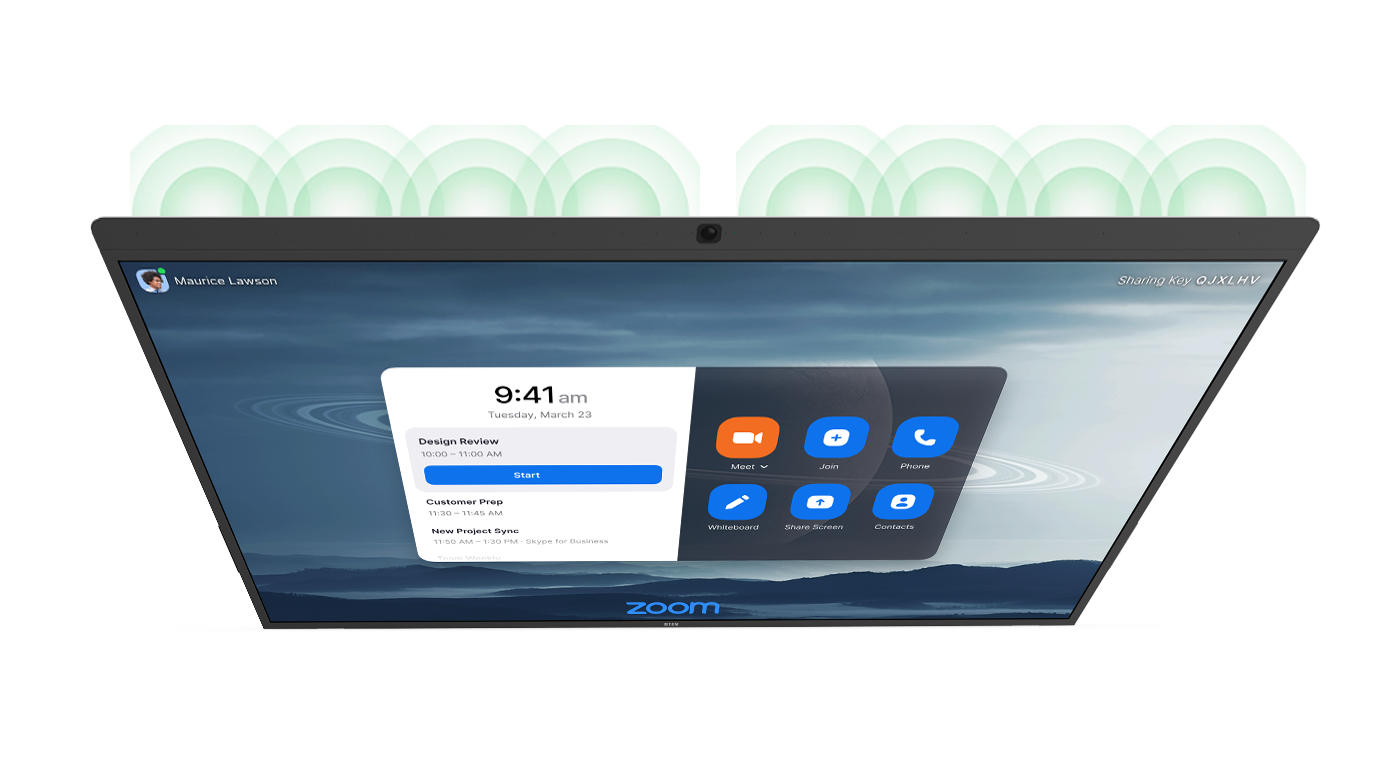 Eliminate Distractions
Integrated HD audio and video provides a more natural meeting experience. Audio AI sound suppression technology filters out background noise for distraction-free meetings.
16-Microphone Array clearly picks up voices and integrated HD audio and video creates realistic experience.
Proprietary DSP from DTEN keeps voices clear, eliminating background noise.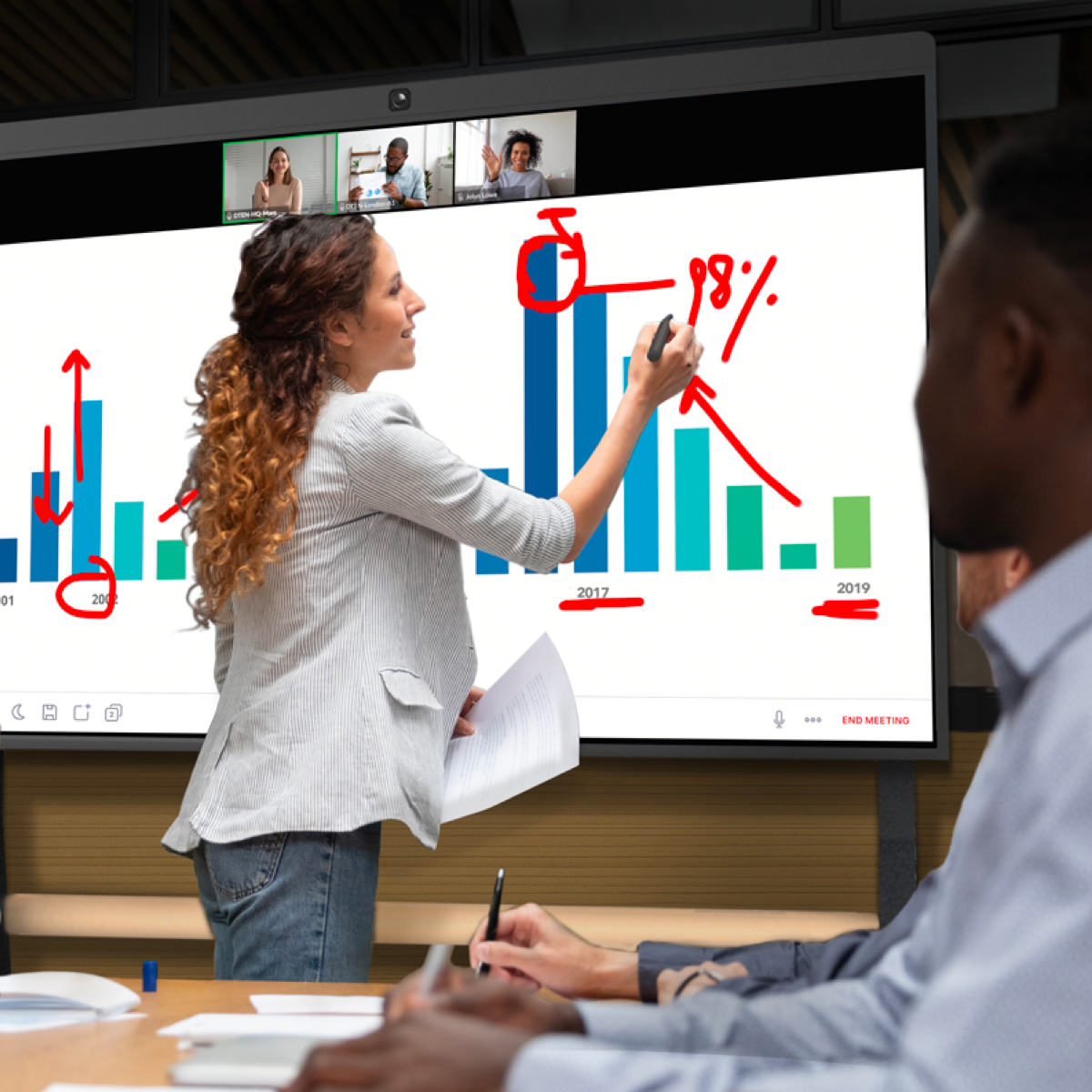 Tap, Mark, Scroll
Ultra-responsive whiteboarding and real-time annotation on a 4K ten point capacitive touch display facilitate seamless and inclusive collaboration equity.
One-touch meeting start with attendees joining from mobile, desktop, or room systems.
Screen sharing, digital whiteboarding, and DTEN stylus make interactive collaboration and brainstorming easy.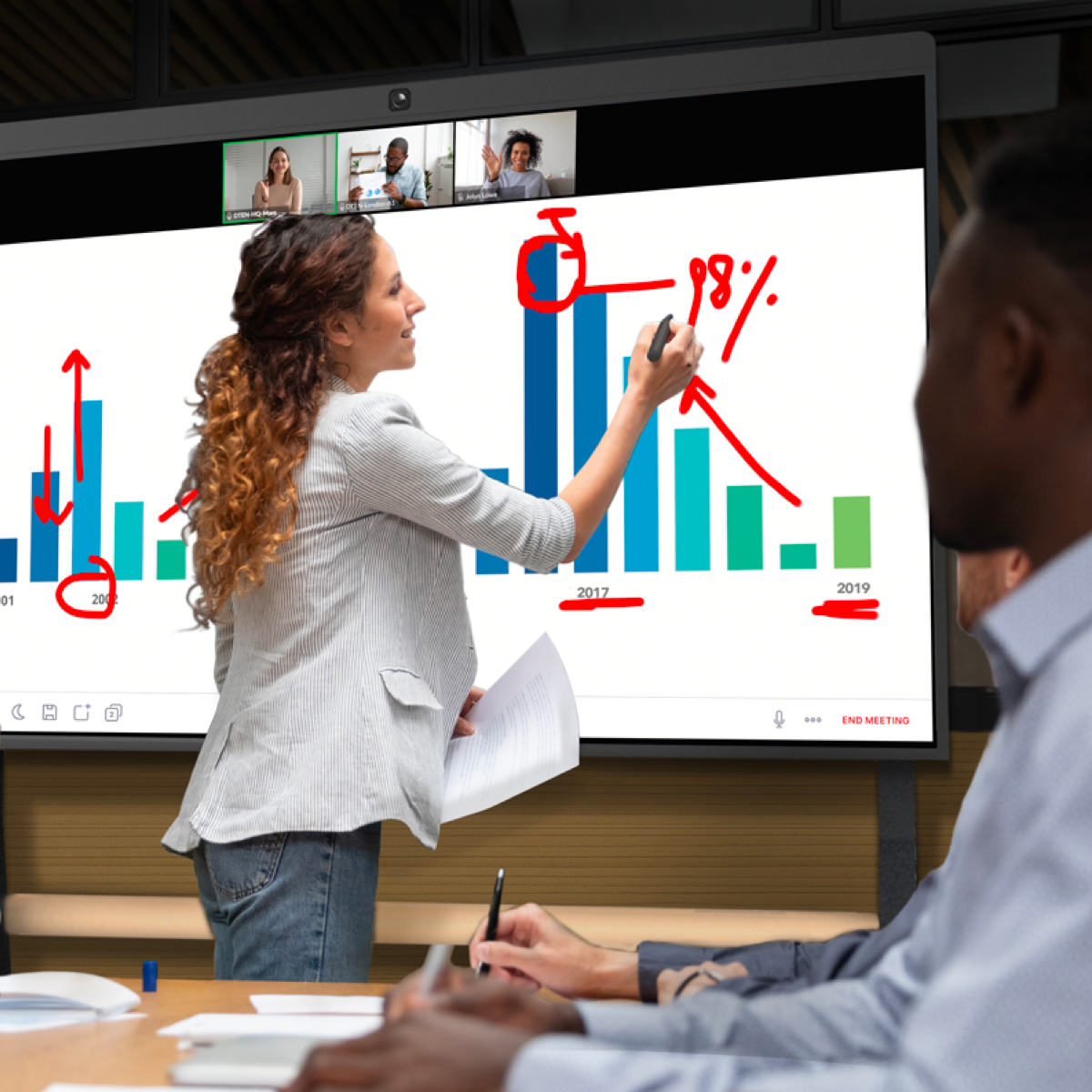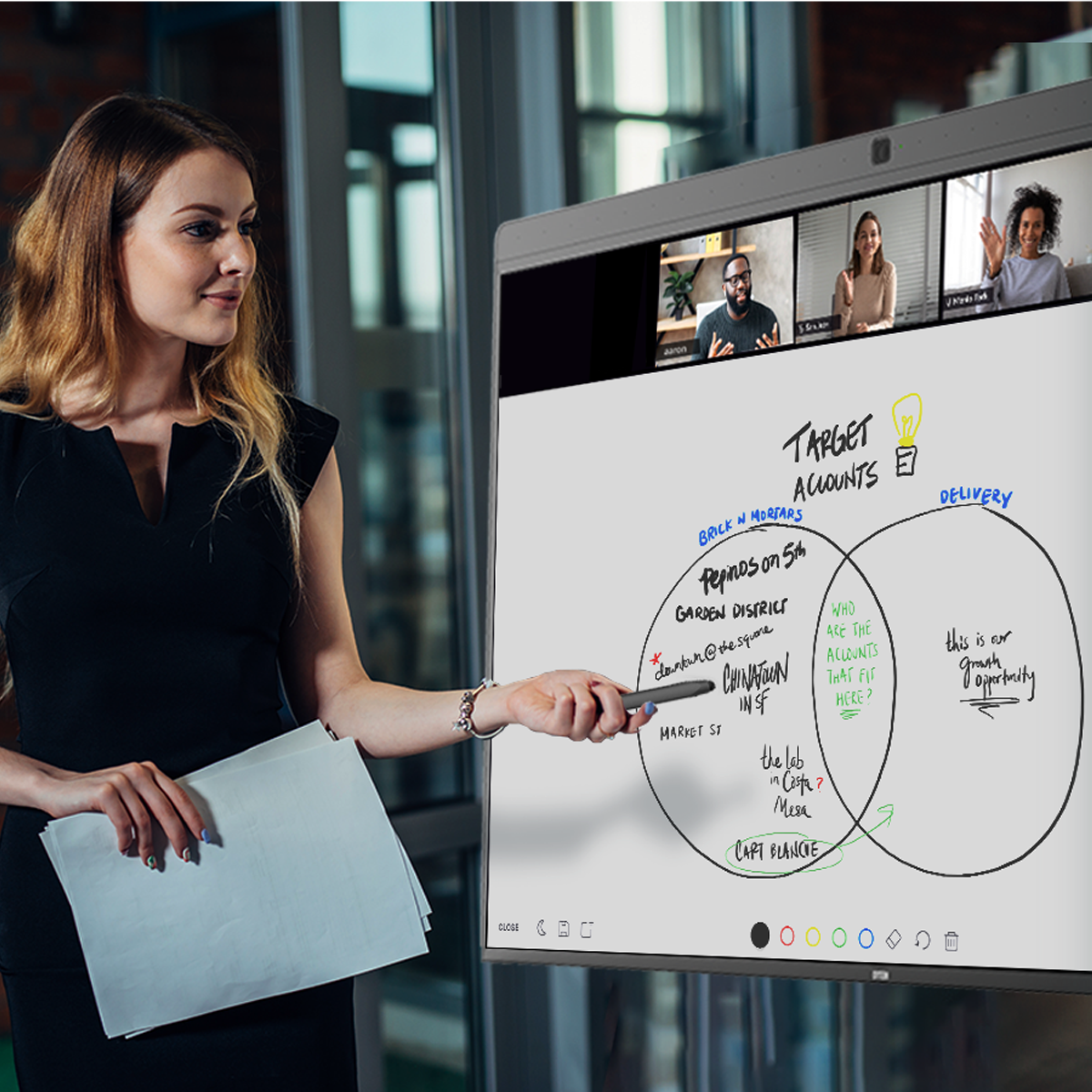 Designed for Zoom
DTEN D7 combines the power of groundbreaking interactive video conferencing technology hardware with software-based video conferencing Zoom Rooms solutions.
Preconfigured with Zoom Rooms software.
Supports Zoom Rooms for Touch as dual display setup.
Runs Workspace Reservation from Zoom so employees can reserve desks and conference rooms.
Transform Any Space


into a Video-Enabled Experience

No matter your room size or facility needs, you can create a video conferencing system that works flawlessly.
Changing How
Customers Connect

and Collaborate

For thousands of companies around the globe, DTEN has transformed the hybrid workplace and even helped customers stay in business during uncertain times.
30 Day Free Trial
Give DTEN a try for 30 days at no charge. Cancel anytime - but we think you and your workforce will love it.
Start Free Trial