Leading All-in-One
Video Conferencing Solution
Founded in 2015, DTEN makes seamless hybrid collaboration possible at thousands of companies around the world.
Be Present
Anywhere
Whether your employees collaborate across continents, work from home, or hot desk at the office, DTEN has the solution to enhance their experience.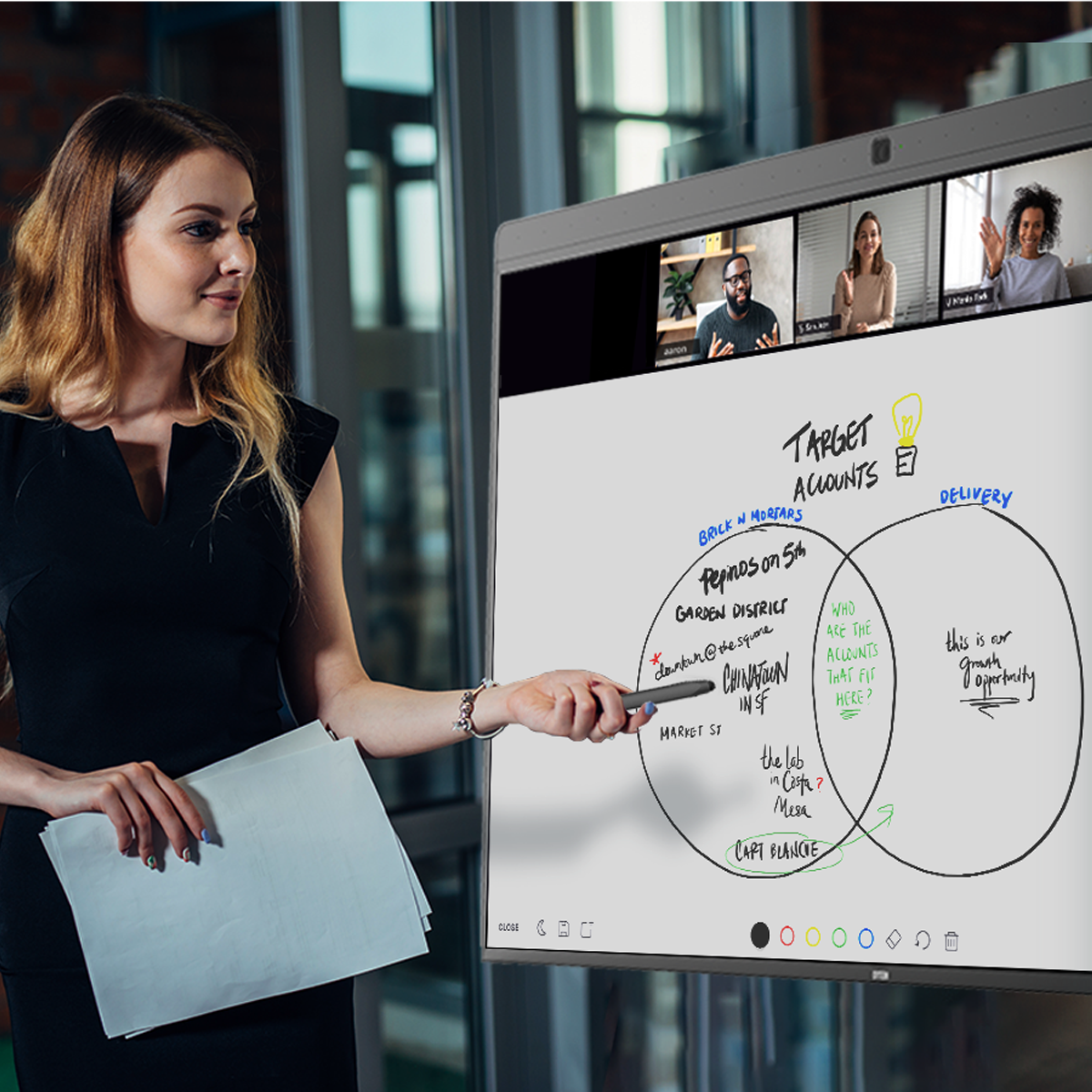 Customer-Centric Design
Everything about our hardware was designed with human needs and behaviors in mind. Promote collaboration equity with technology that anyone can master.
One touch to start a meeting.
Ultra-responsive touch-screen displays.
Smart cameras that move with participants.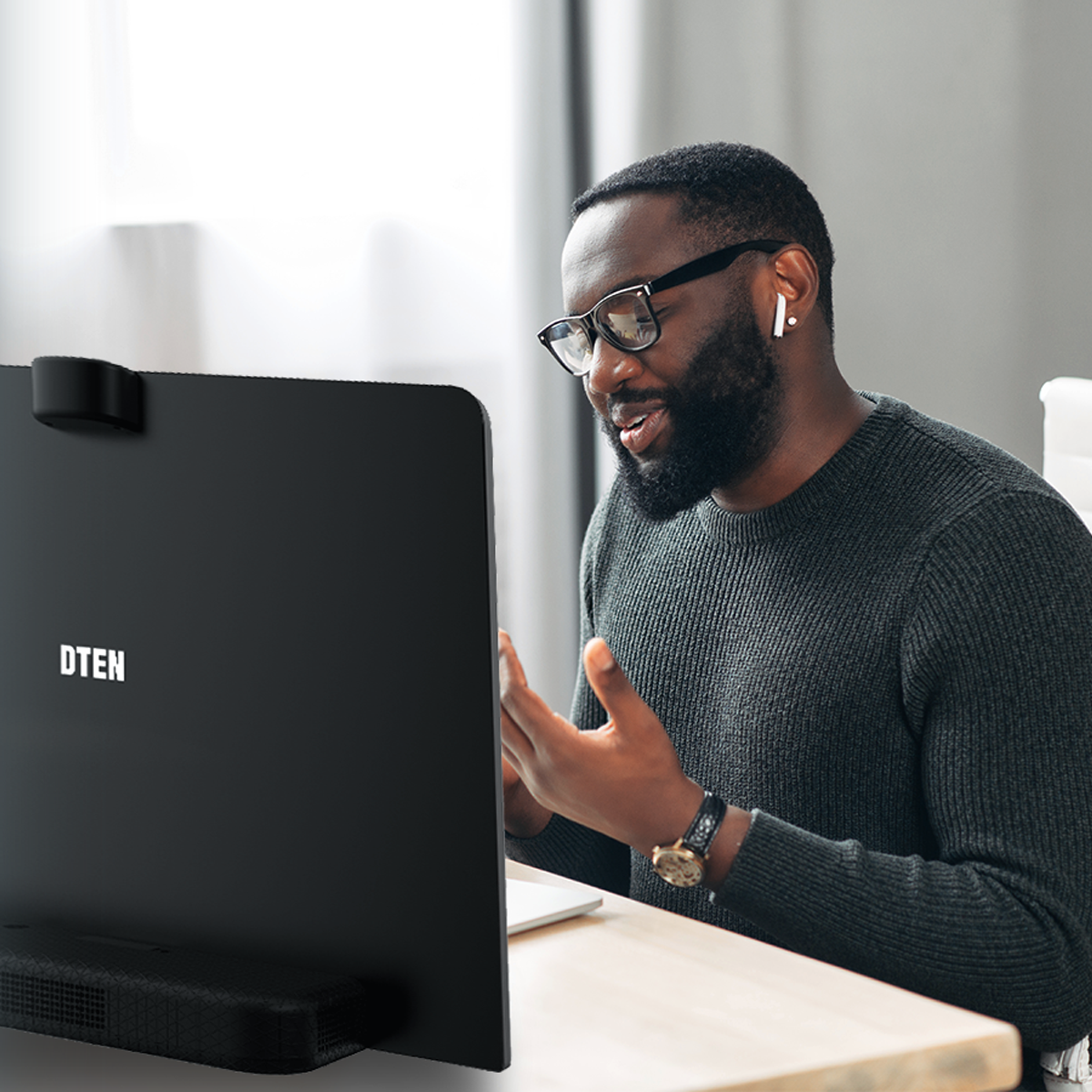 Easy Installation
Our all-in-one video conferencing products are easy to deploy, use right away, and maintain.
Built for Windows and Android operating systems.
Plug and play devices that you can use right out of the box.
Easy maintenance with regular feature updates and limited downtime.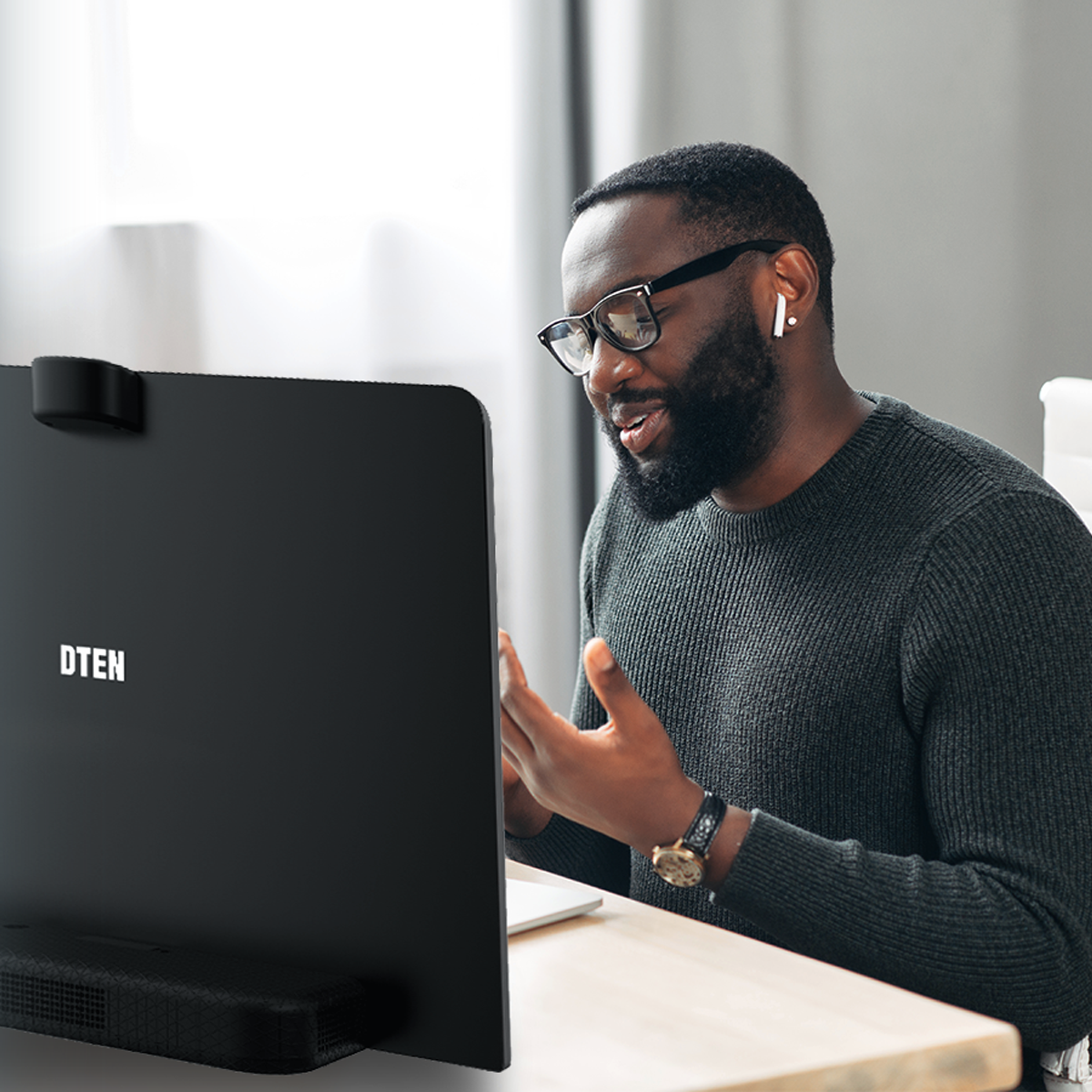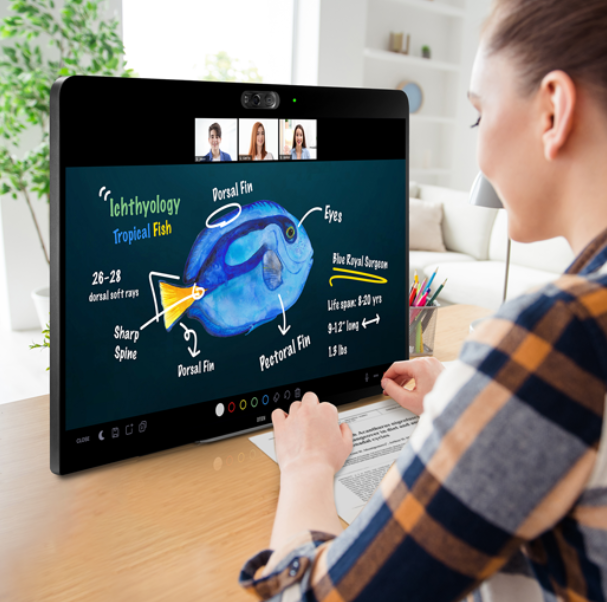 Ease of Collaboration
Years before COVID-19 accelerated the need for remote working solutions, DTEN were built for inclusive, interactive, and uninterrupted collaboration over Zoom.
Alignment with Zoom's commitment to customer experience and joint feature development at high velocity.
Windows and Android compatibility and limited downtime increase accessibility.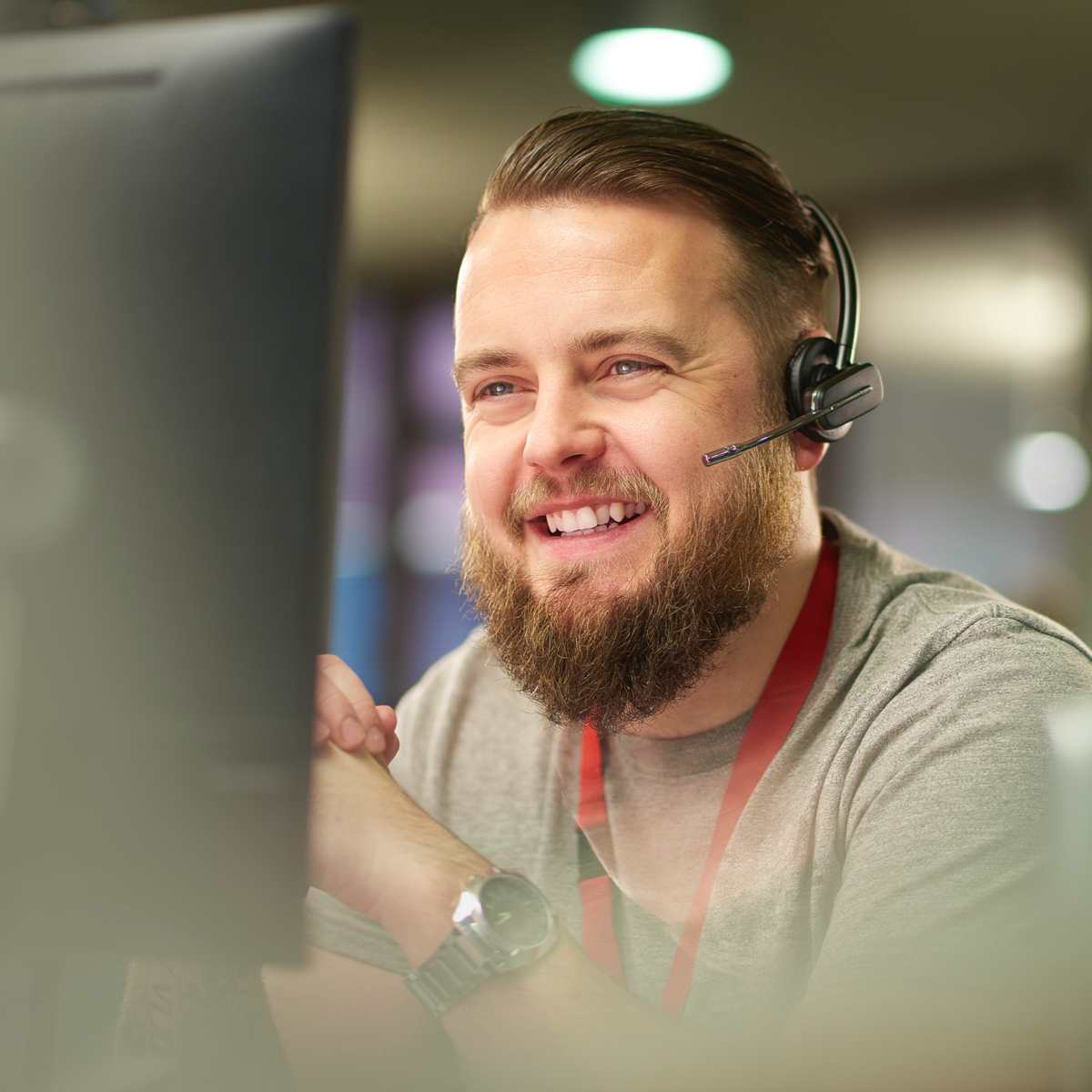 Hassle-free IT
DTEN Orbit makes it possible for one IT staff member to manage an entire fleet of devices. The user experience platform makes maintenance easy and overhead minimal.
Partition devices and perform health checks that automatically diagnose and troubleshoot issues.
Remotely service devices 24/7, minimizing disruptions across global offices.
Limited downtime and extended warranty.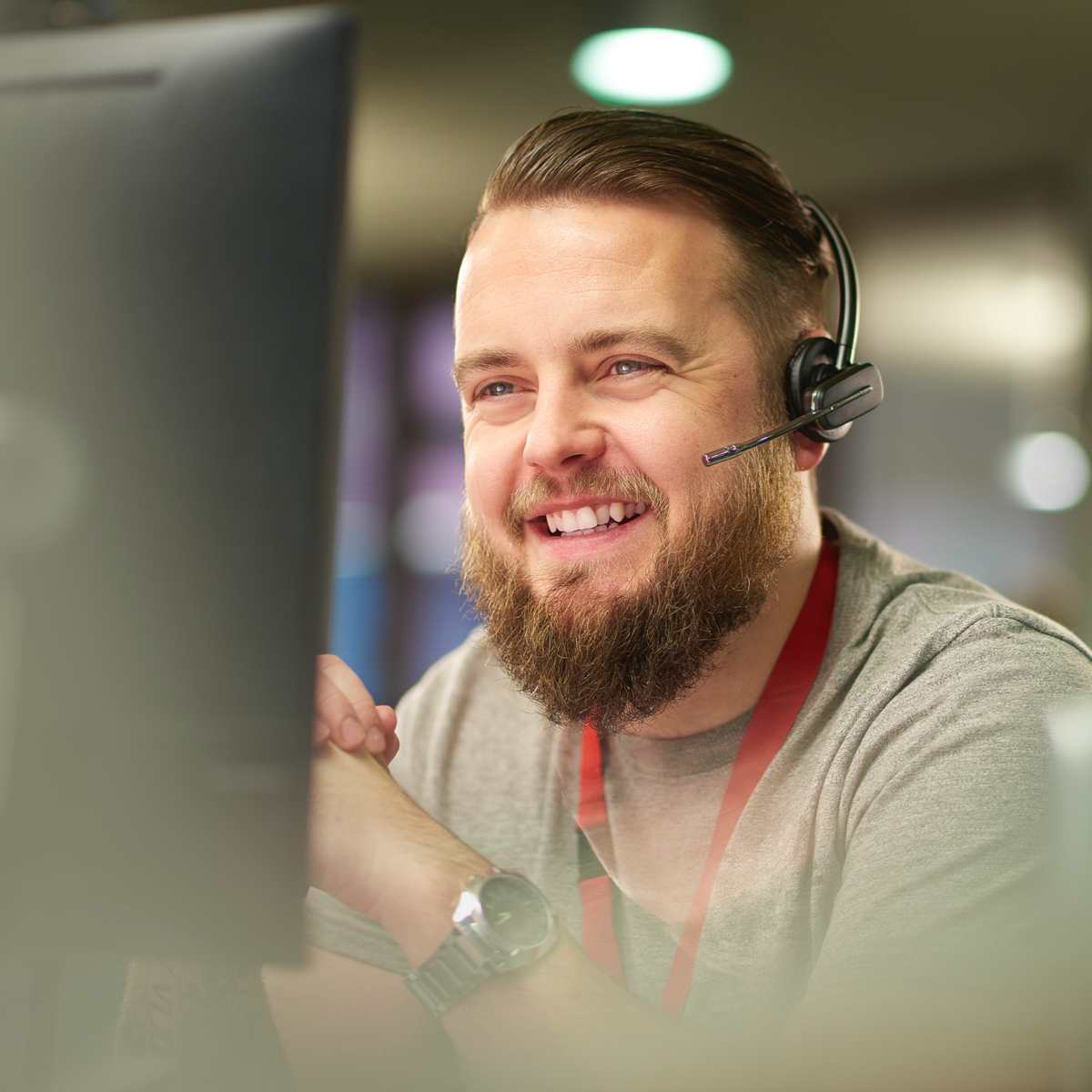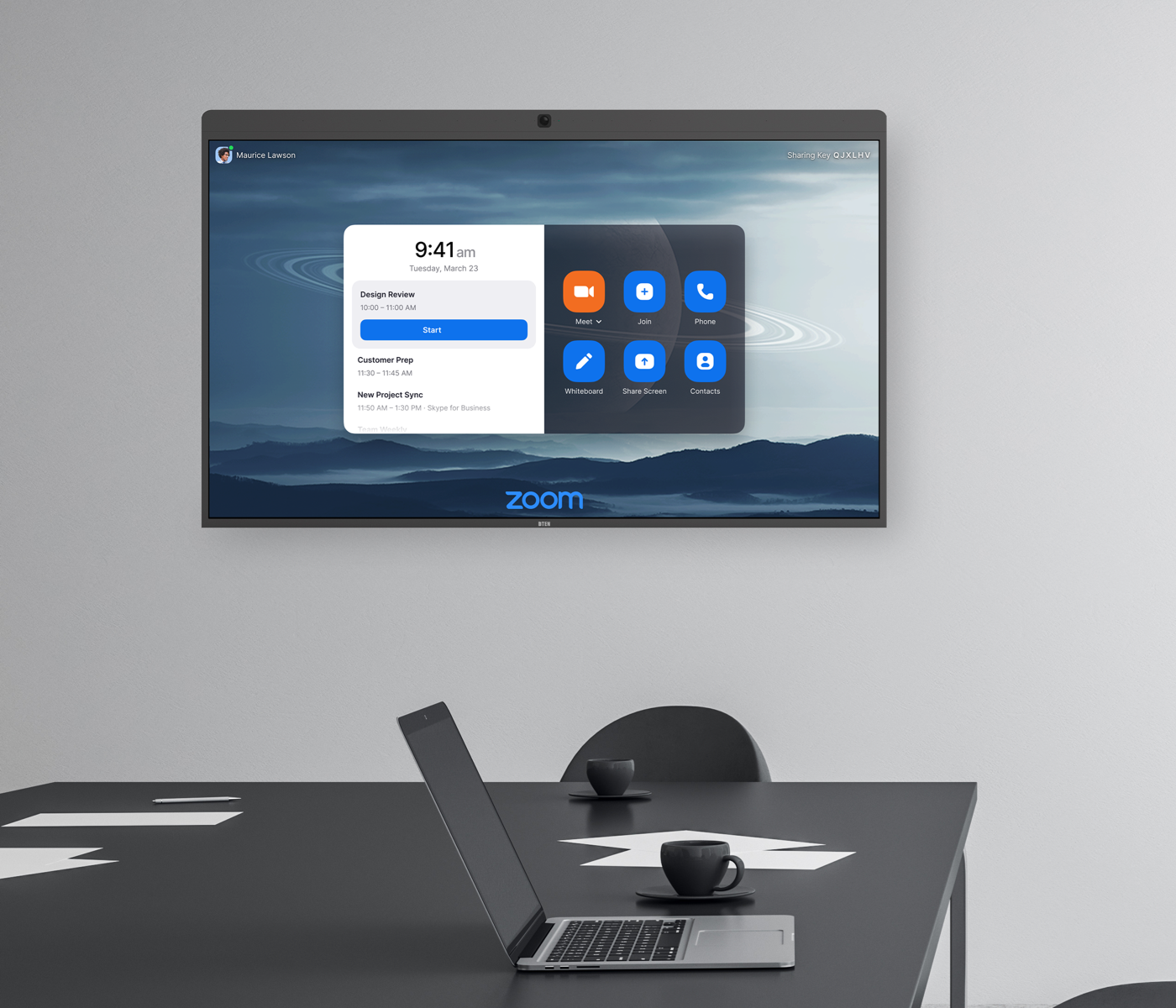 Scalable Solutions
No matter the company size or setup, we have affordable solutions for every hybrid office. Our all-in-one design is flexible and scalable with your evolving needs.
Solutions for every room size and setup.
Consistent employee experience across desktop to the open floor plan to the home office.
Compatibility across current hardware and facilities.
The Power of
Intuitive, All-in-One

Design

Our customer-centric, lightweight, and streamlined solutions make it easy to start and run meetings anywhere. One tap, and you're ready to collaborate.
Connection and Collaboration Successes
DTEN is changing the way our customers around the world connect and collaborate through video conferencing solutions at work, school, and home.
30 Day Free Trial
Give DTEN a try for 30 days at no charge. Cancel anytime - but we think you and your workforce will love it.
Start Free Trial