DTEN and Zoom Deliver Greater Collaboration Equity at Zoomtopia 2022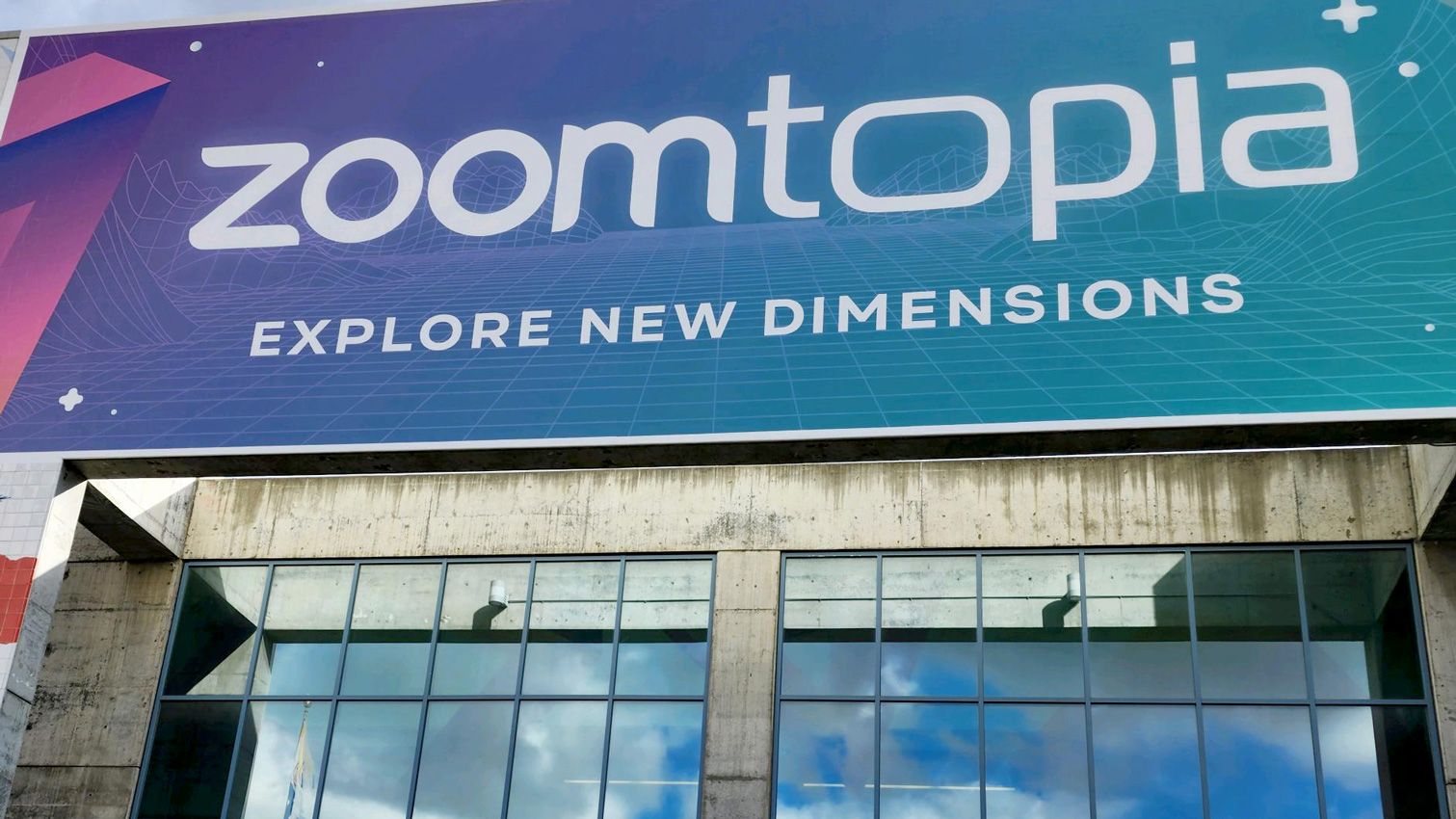 The annual Zoomtopia conference gives us a chance to come together to celebrate our favorite video-first meeting experience and get a glimpse at new enhancements coming to the Zoom meeting experience, and Zoomtopia 2022 was no exception! DTEN is a proud Global Sponsor of Zoomtopia 2022, with technology solutions throughout the expo hall showcasing the latest new enhancements to Zoom and Zoom Rooms.
DTEN Presents the Latest All-in-One Collaboration Solutions for Zoom Rooms at Zoomtopia 2022
---
Introducing the New D7X Series All-in-One Collaboration Solution for Zoom Rooms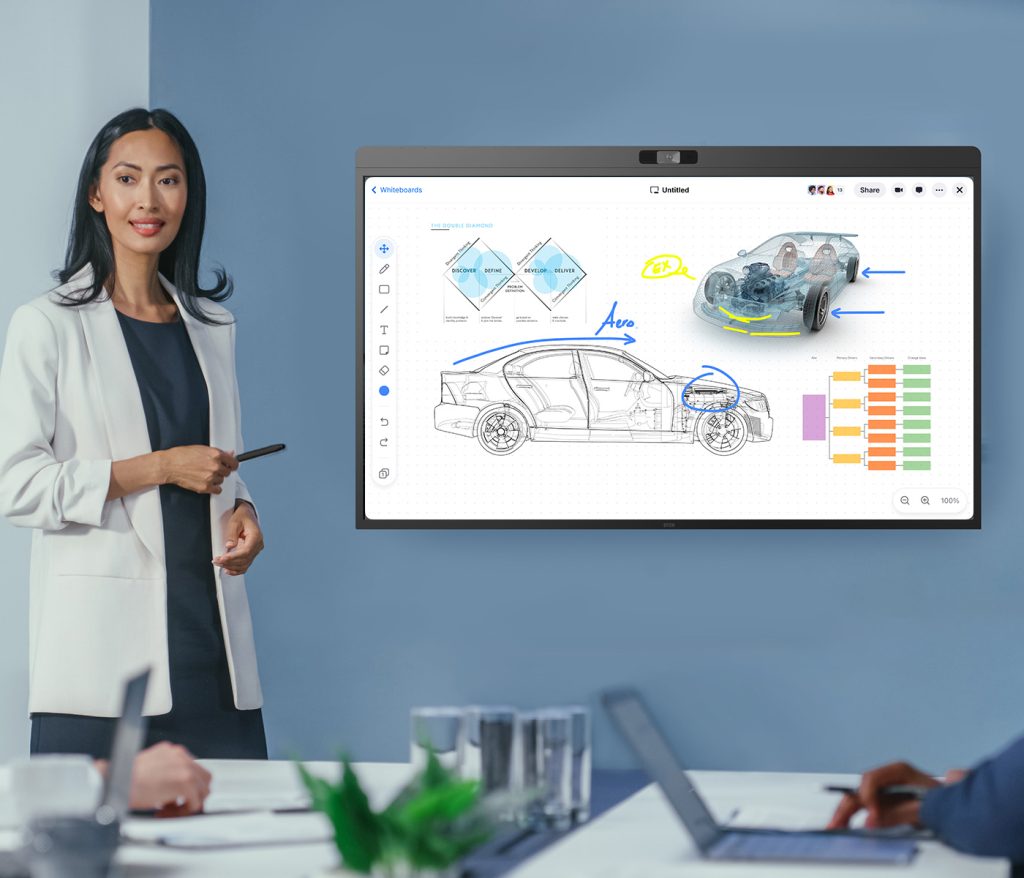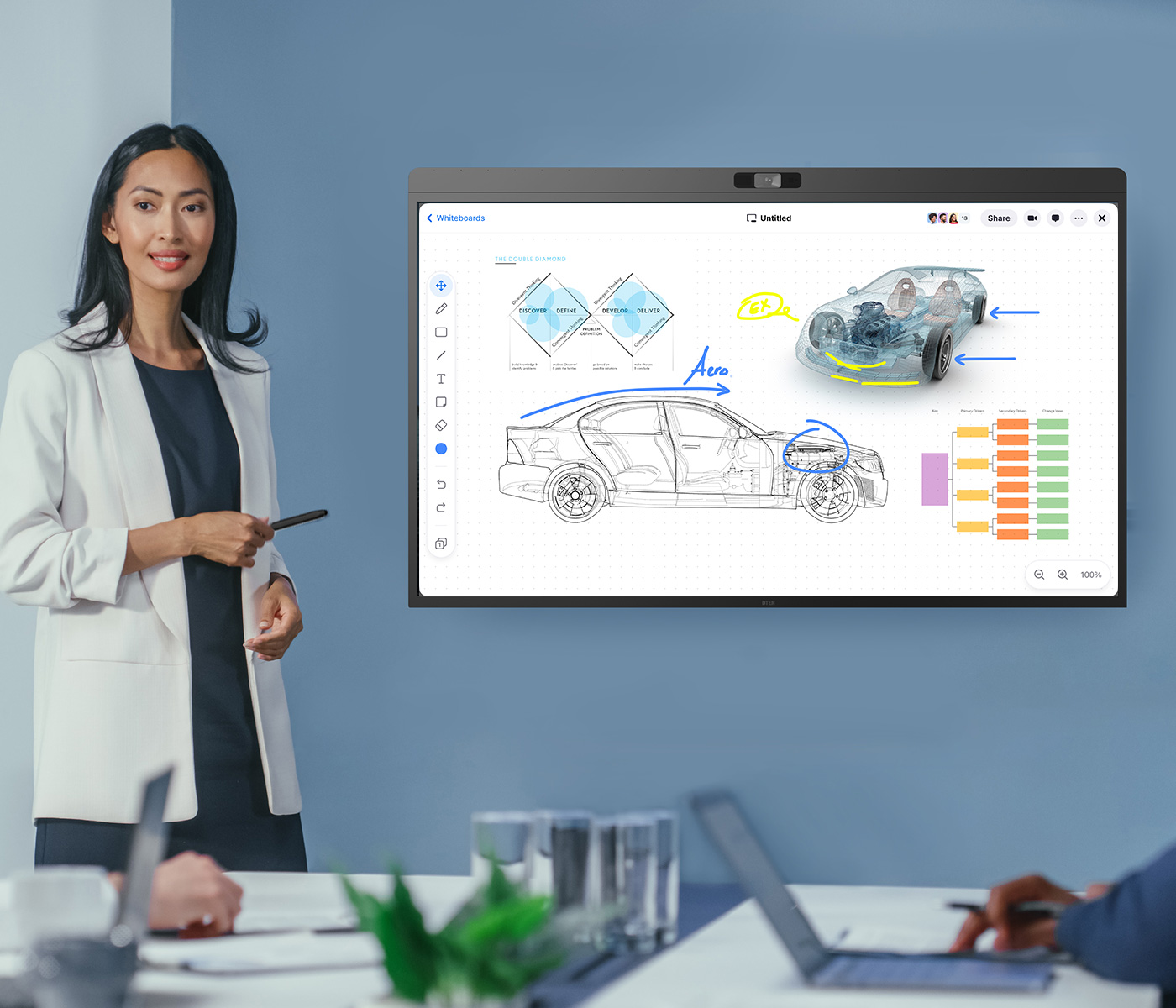 The newly released D7X Series made its debut on the Zoomtopia show floor, showcased with both Windows and Android operating systems. The D7X is purpose-built to provide a future-proof solution for video-first collaborative hybrid meeting sessions, ready to handle the latest whiteboarding and video collaboration enhancements to Zoom Rooms with easy BYOD functionality for extra flexibility.
Live Demonstrations Throughout the Expo Hall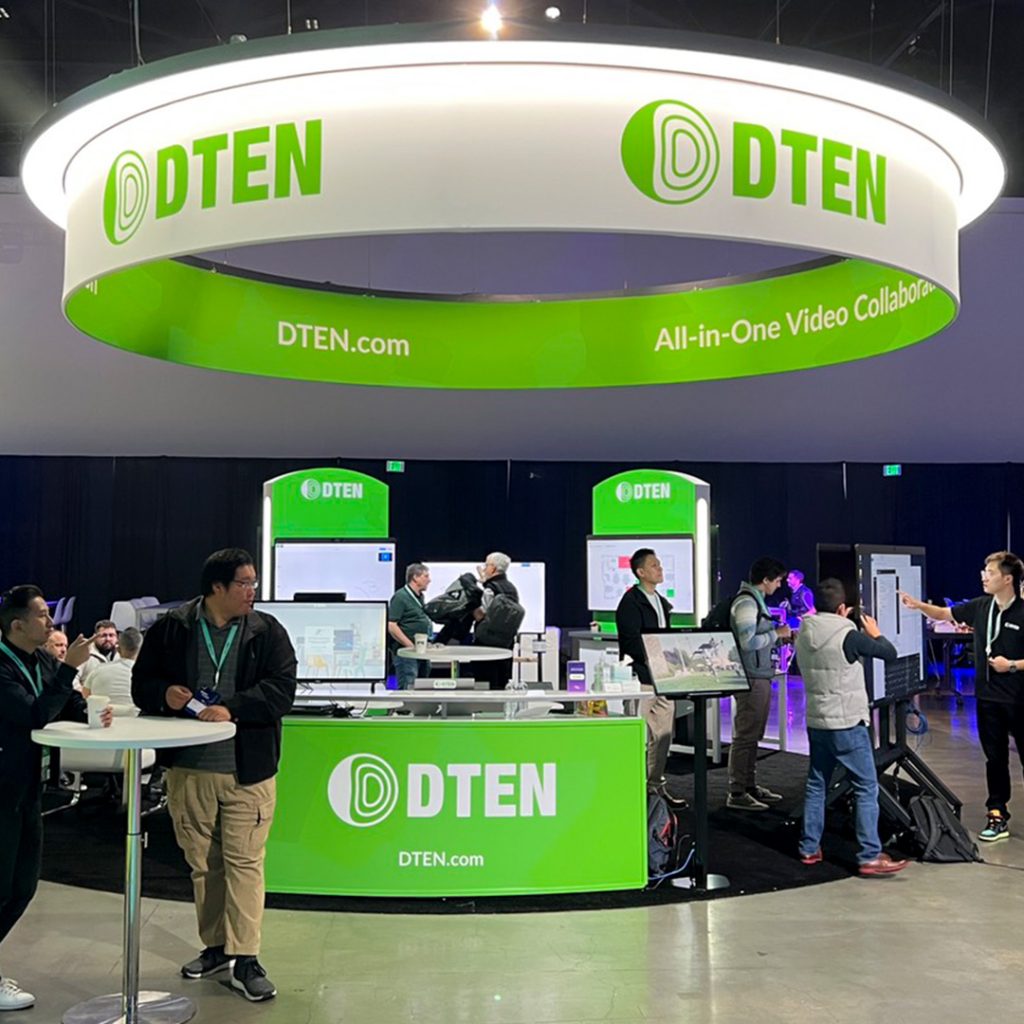 The 400 sqft DTEN Booth was jam-packed with the latest collaboration solutions for Zoom Rooms, including the included the new D7X Series, DTEN ME Pro with InclusiView and Virtual Receptionist, DTEN Mate (as Zoom Rooms Controller and Zoom Rooms Scheduler) and the DTEN ONboard Companion Whiteboard.
Enhancing Collaboration Equity for Hybrid Workspaces
DTEN's Zoomtopia session, Meeting the Collaboration Challenge in Hybrid Work, presented by Nia Celestin, Head of Marketing @ DTEN and Scott Krueckeberg, Head of Strategic Alliances @DTEN, drew visitors from around the globe. The well attended session tackled the collaboration gap felt by remote participants and offered sure-fire ways to boost collaboration equity in your organization.
A Look at What's Coming Next
During the Zoomtopia keynote, we were introduced to Zoom Intelligent Director, which leverages multiple in-room cameras, with video streams of in-room participants from different angles, and selects the best video stream to share in the meeting. Intelligent Director will even adjust for participants as they move.
Spoiler alert! The new D7X has been developed to support multiple cameras and ample processing power to deliver an immersive video meeting experience with Zoom Intelligent Director. Stay tuned for more exciting news on this new feature.