Scale
Conference Room

Video

D7 55'' Dual is optimal for the small, medium and large business looking for conference room ideas to driving collaboration equity. The D7 55" Dual is part of the D7 product family that originated the Windows All-in-One collaboration space.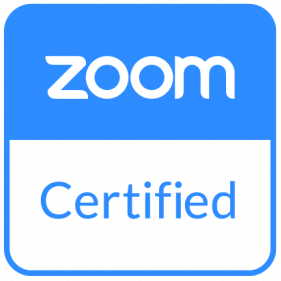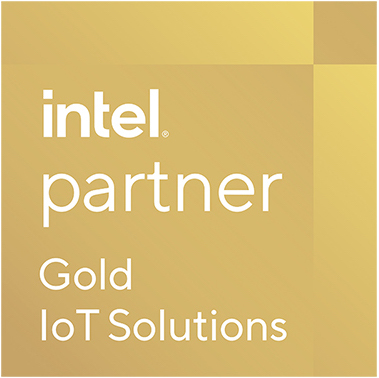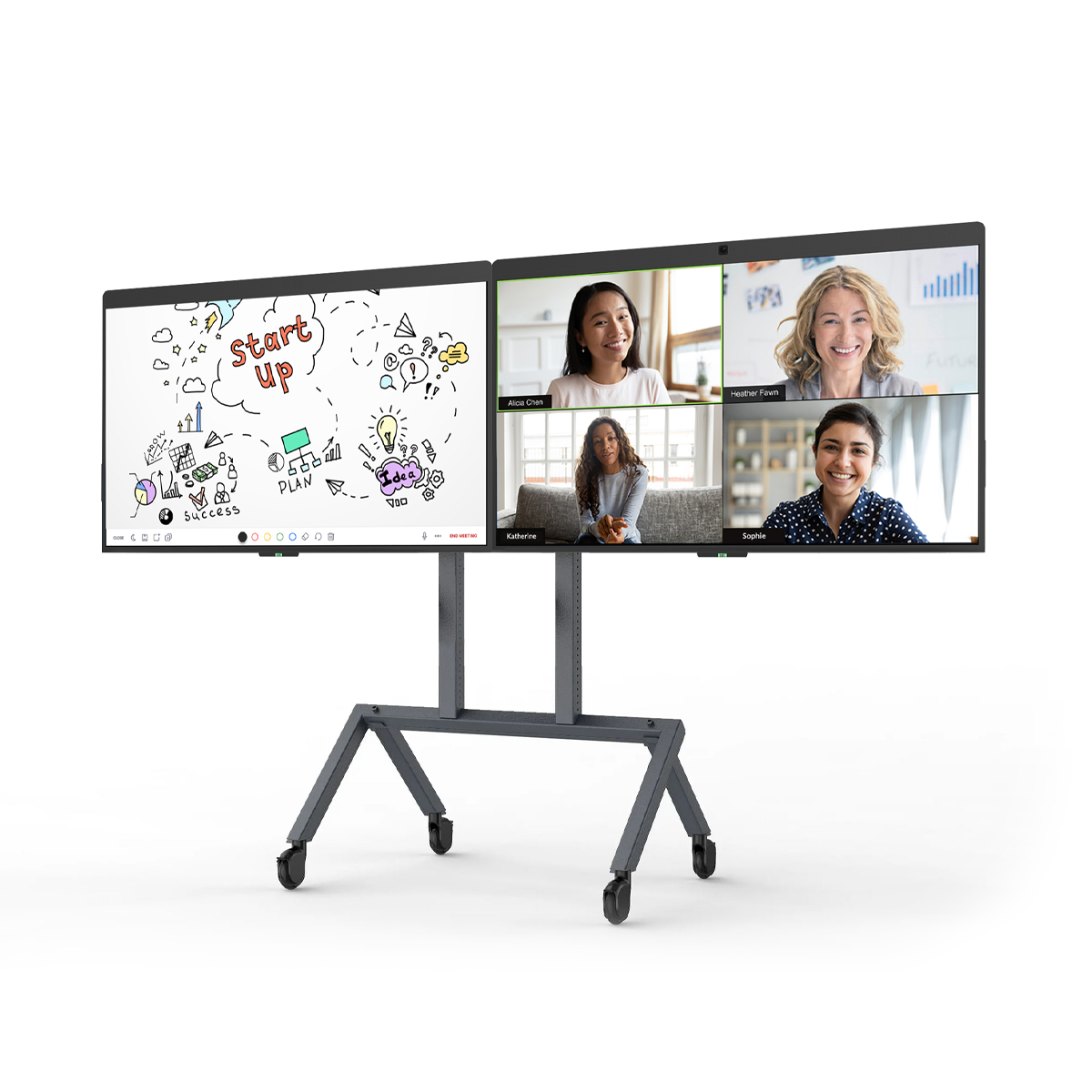 Support Effective Hybrid Work
As companies look to implement their hybrid work plans, the D7 55" Dual makes it easy with our award-winning all-in-one video conferencing features.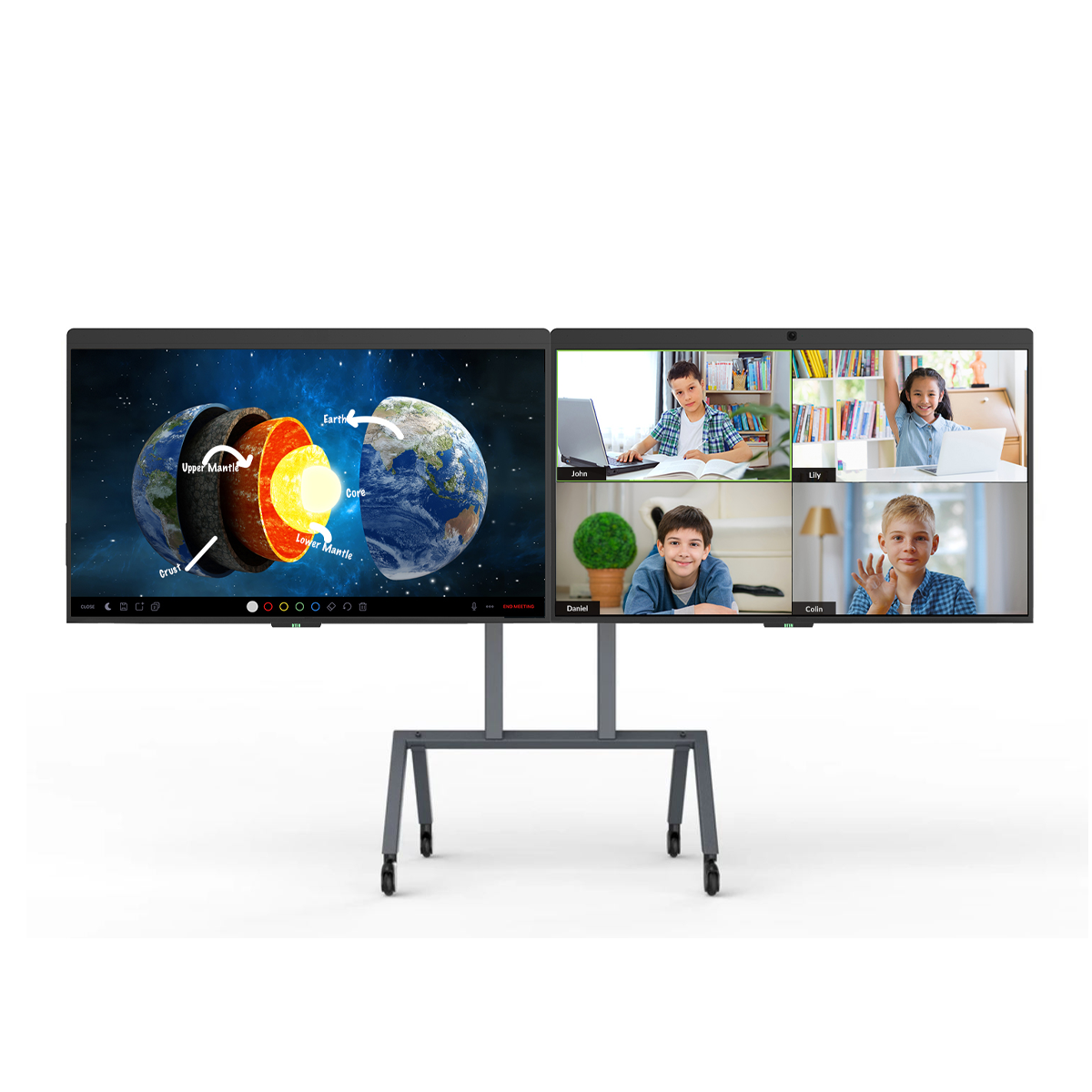 Remove Distractions with AI
Integrated HD audio and video provides a more natural meeting experience. Audio AI sound suppression technology eliminates distracting noises.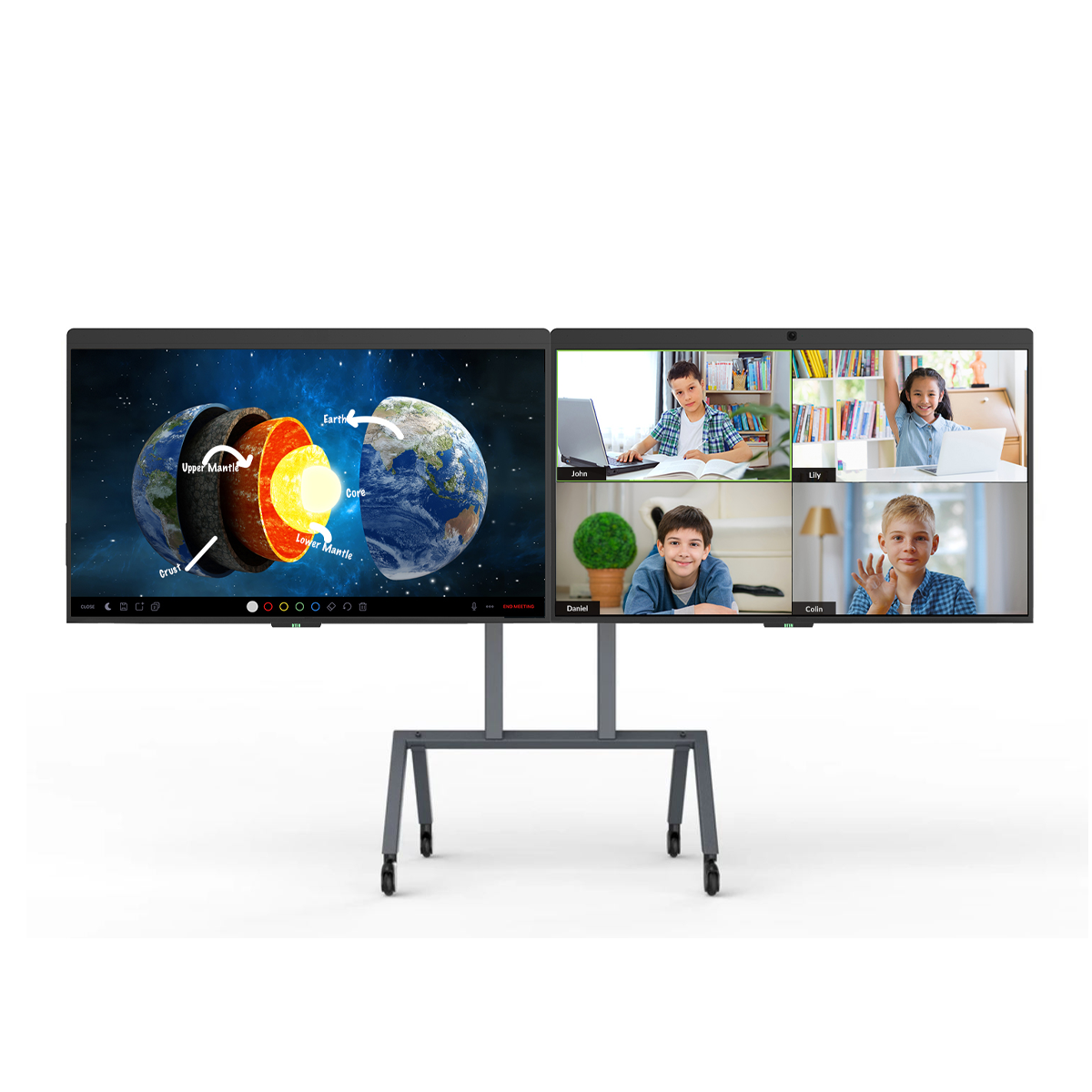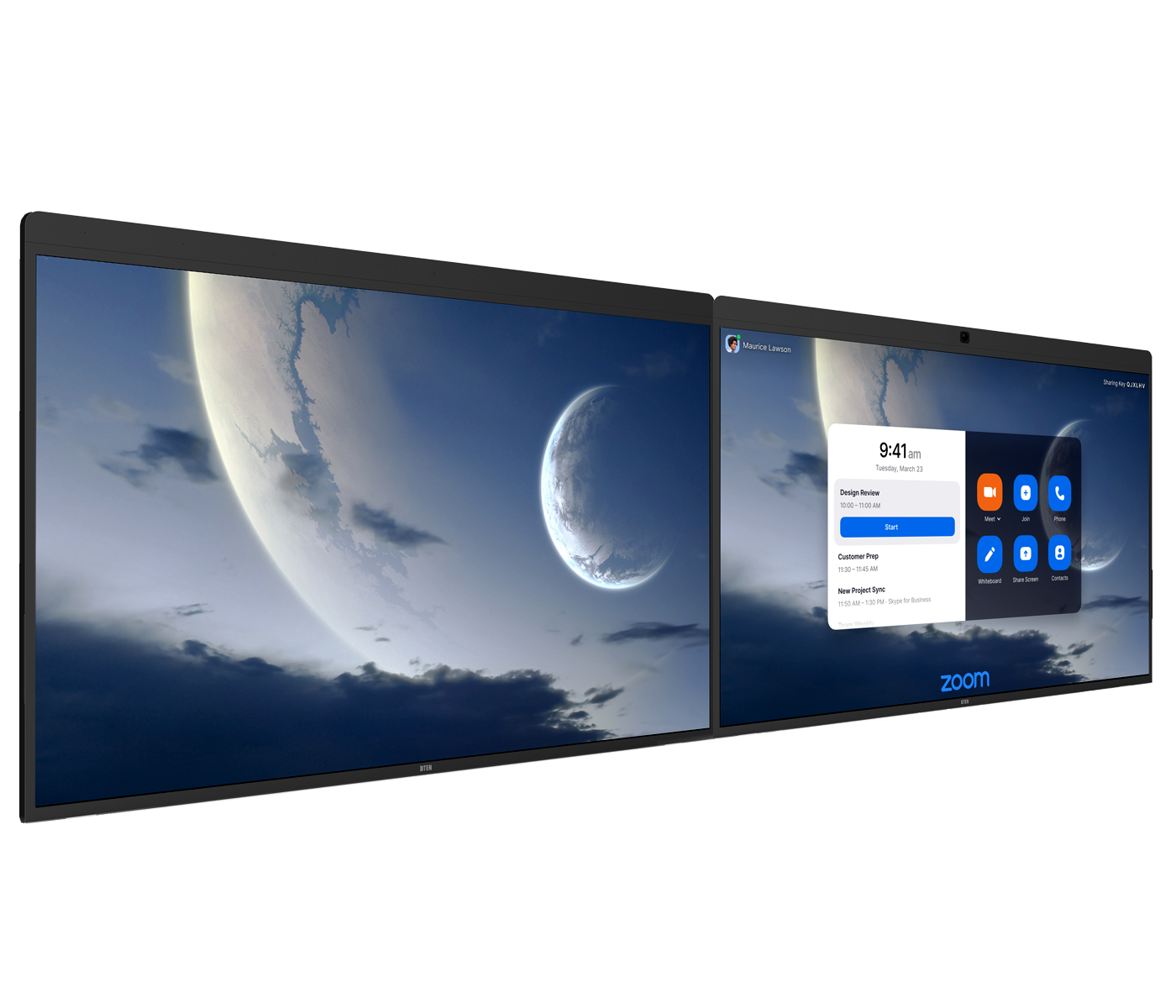 Easy to Install
At 50 lbs per display, the D7 55" Dual is one of the lightest in the industry, making installation easy. Just plug it in and it works!
Versatile
Business Video
Ideal for small and medium-sized rooms, the all-in-one D7 55'' Dual is ready to go right away. It comes with a rich feature set that makes running collaborative meetings a breeze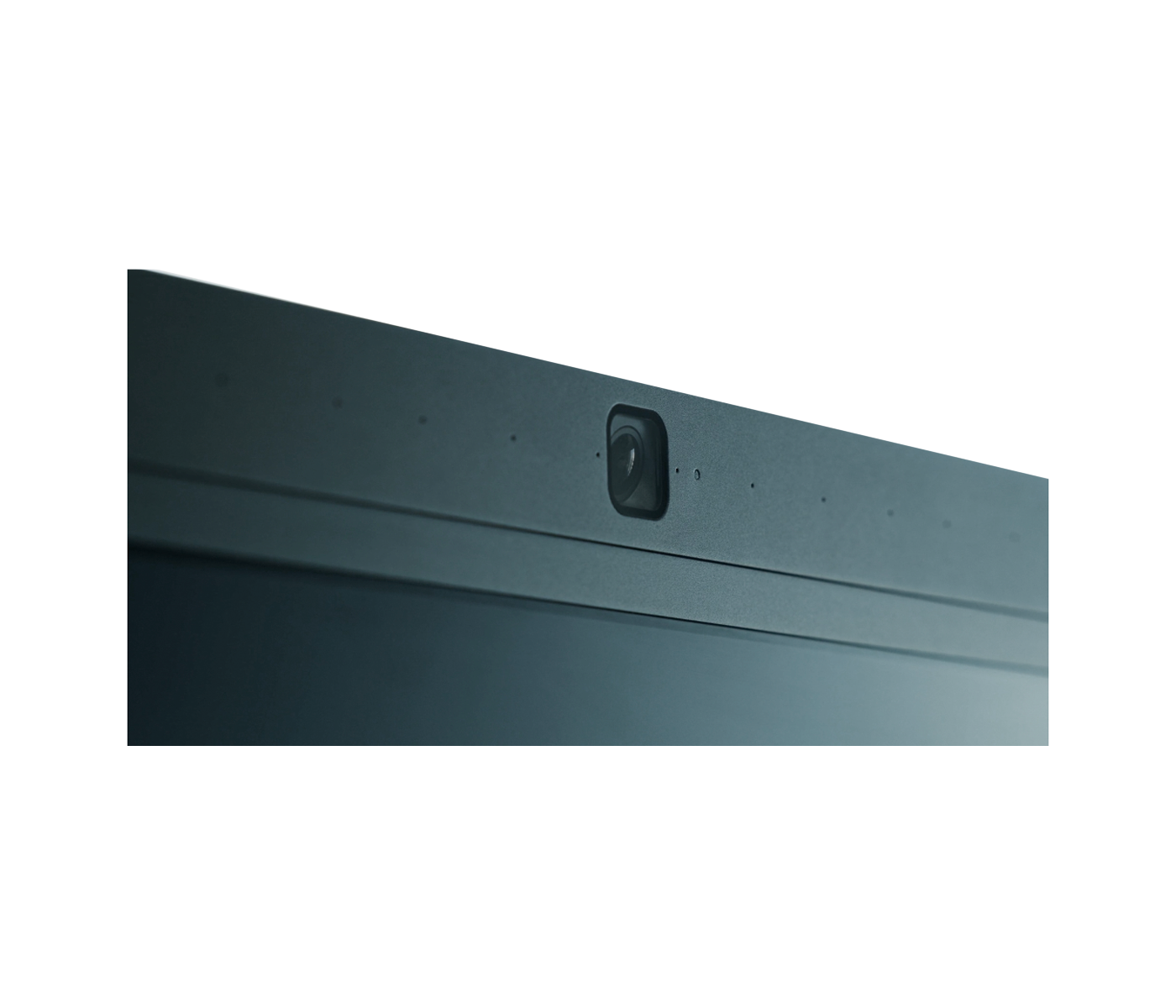 Lifelike Smart Camera
Build rapport with colleagues through a smart, 4K HD, wide-angle video conferencing camera that optimizes the view and reduces visual distractions.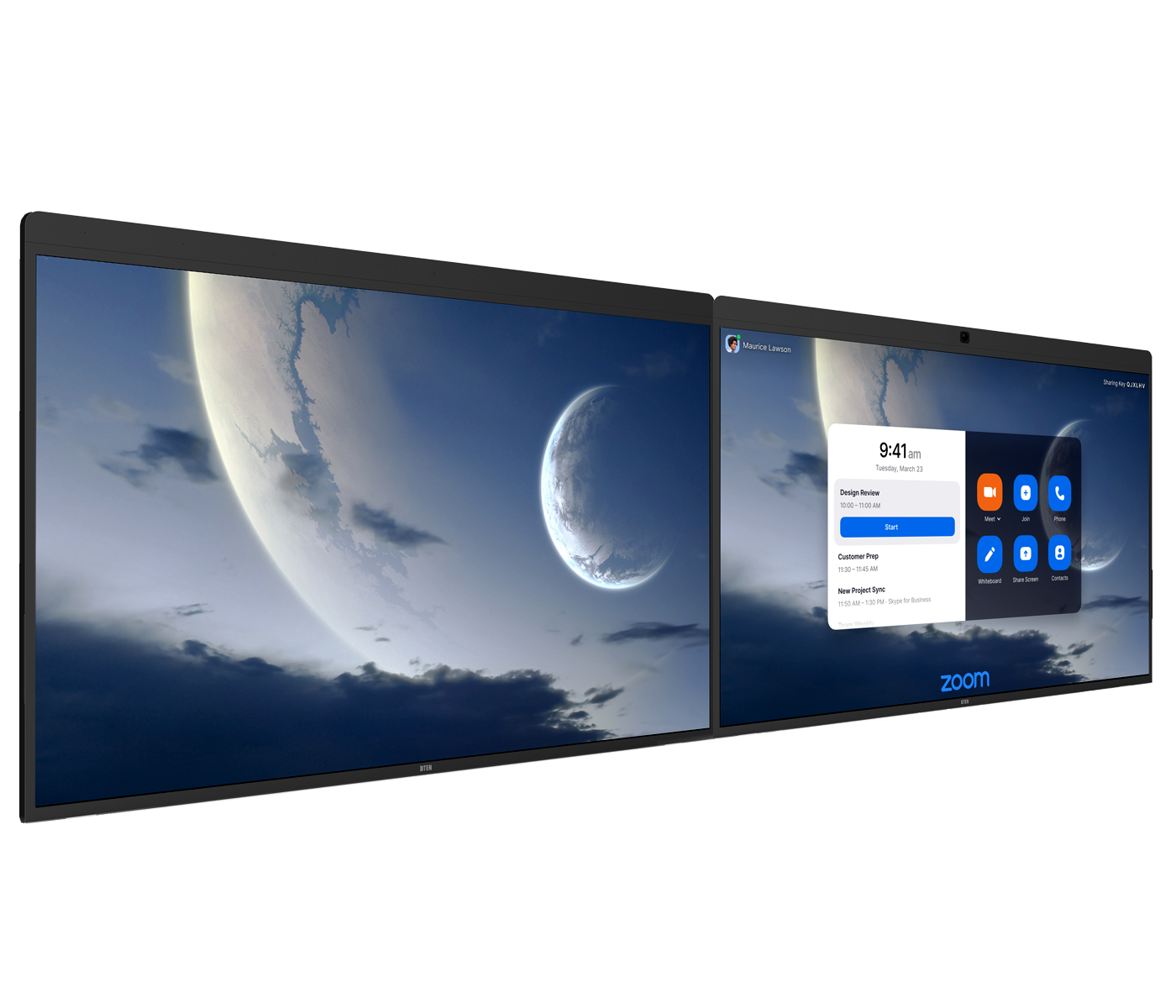 Designed for Zoom
Due to DTEN's and Zoom's close partnership, our product portfolio is customized to support Zoom's best-in-class video conferencing software.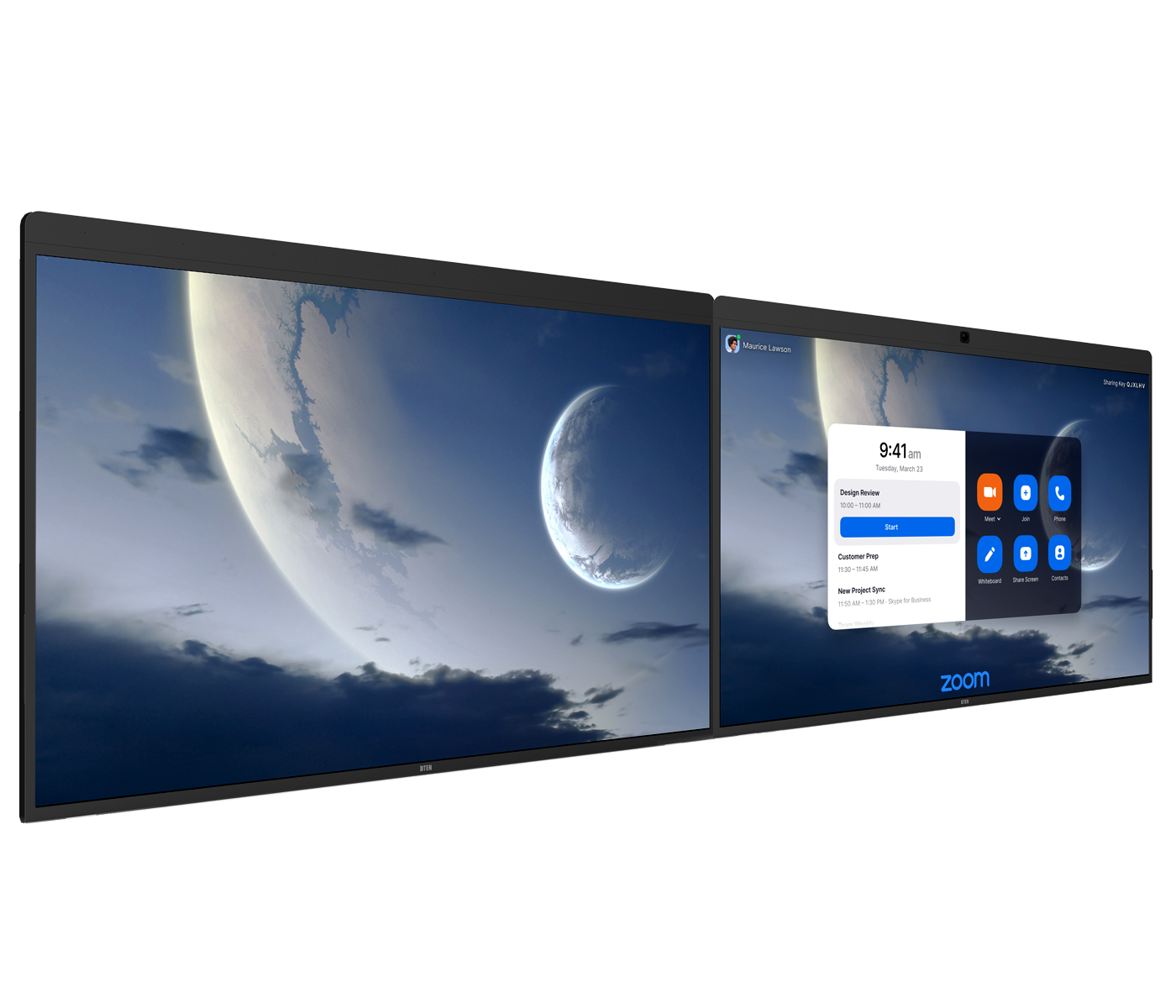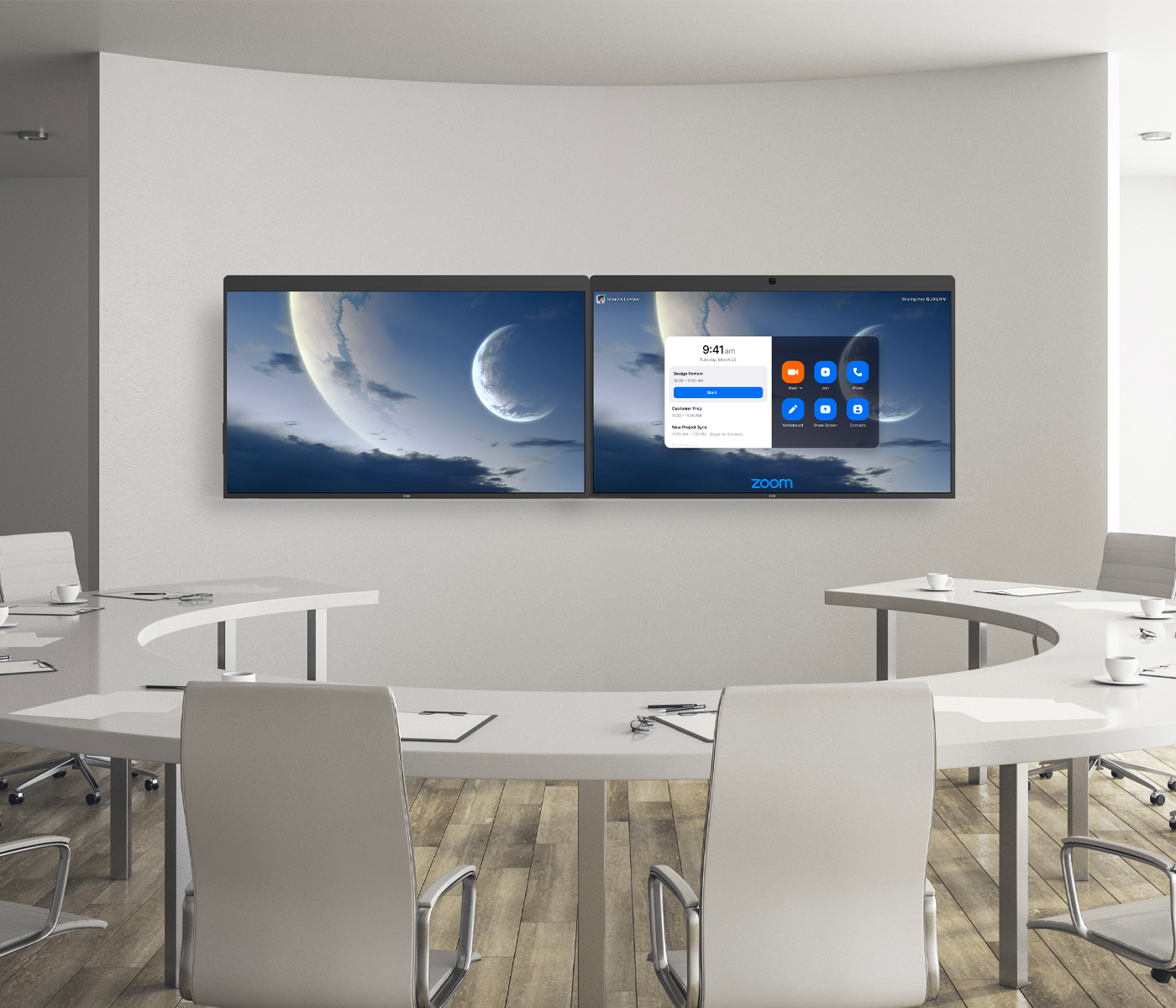 Intuitive Design
Human-first video conferencing tools like ultra-responsive touch screens makes the DTEN D7 55'' Dual easy to use for anyone at your office.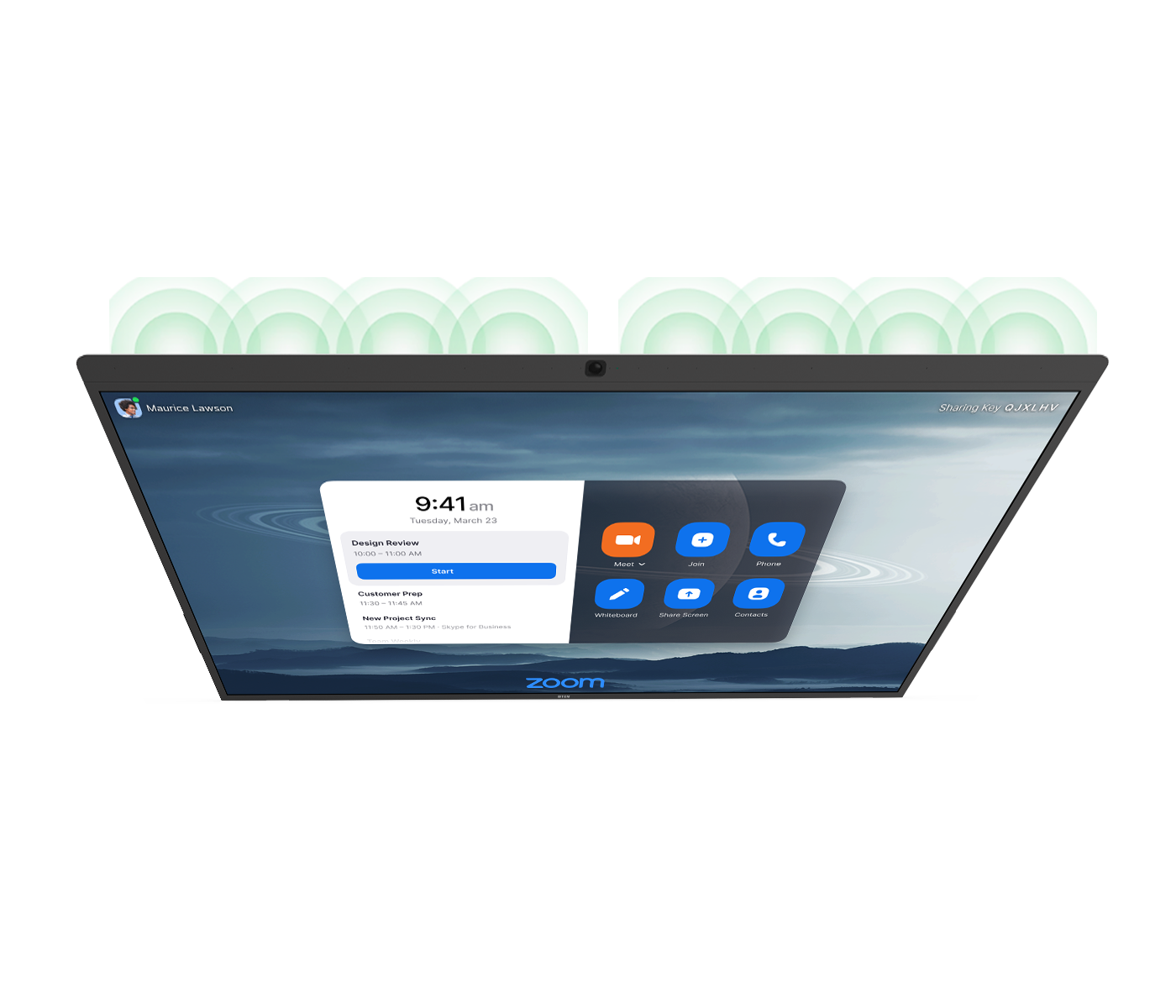 Crystal Clear Audio
Our industry leading 16 microphone array ensure that all meeting participants are heard with lifelike clarity. DTEN's Audio AI suppresses background noises so distractions are minimized.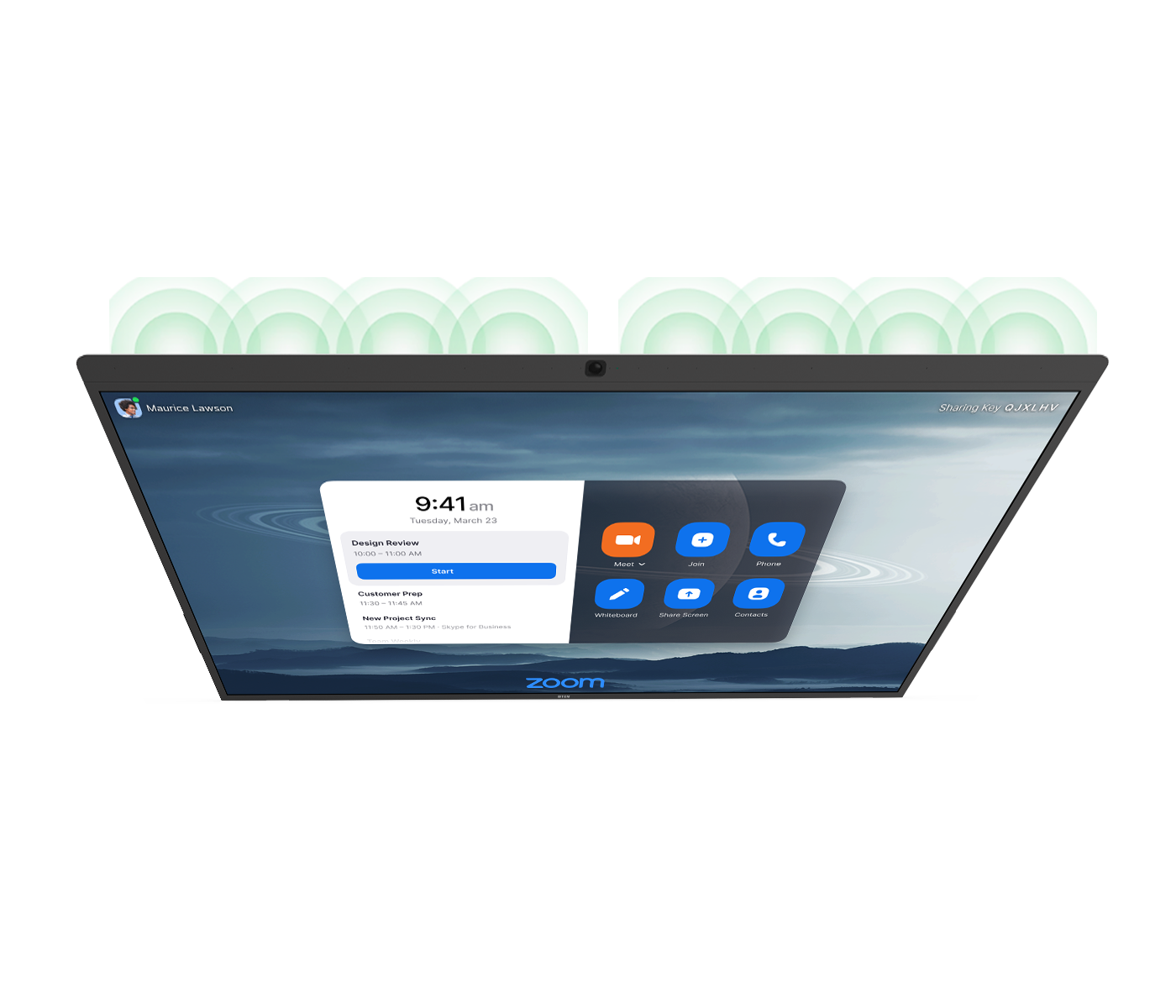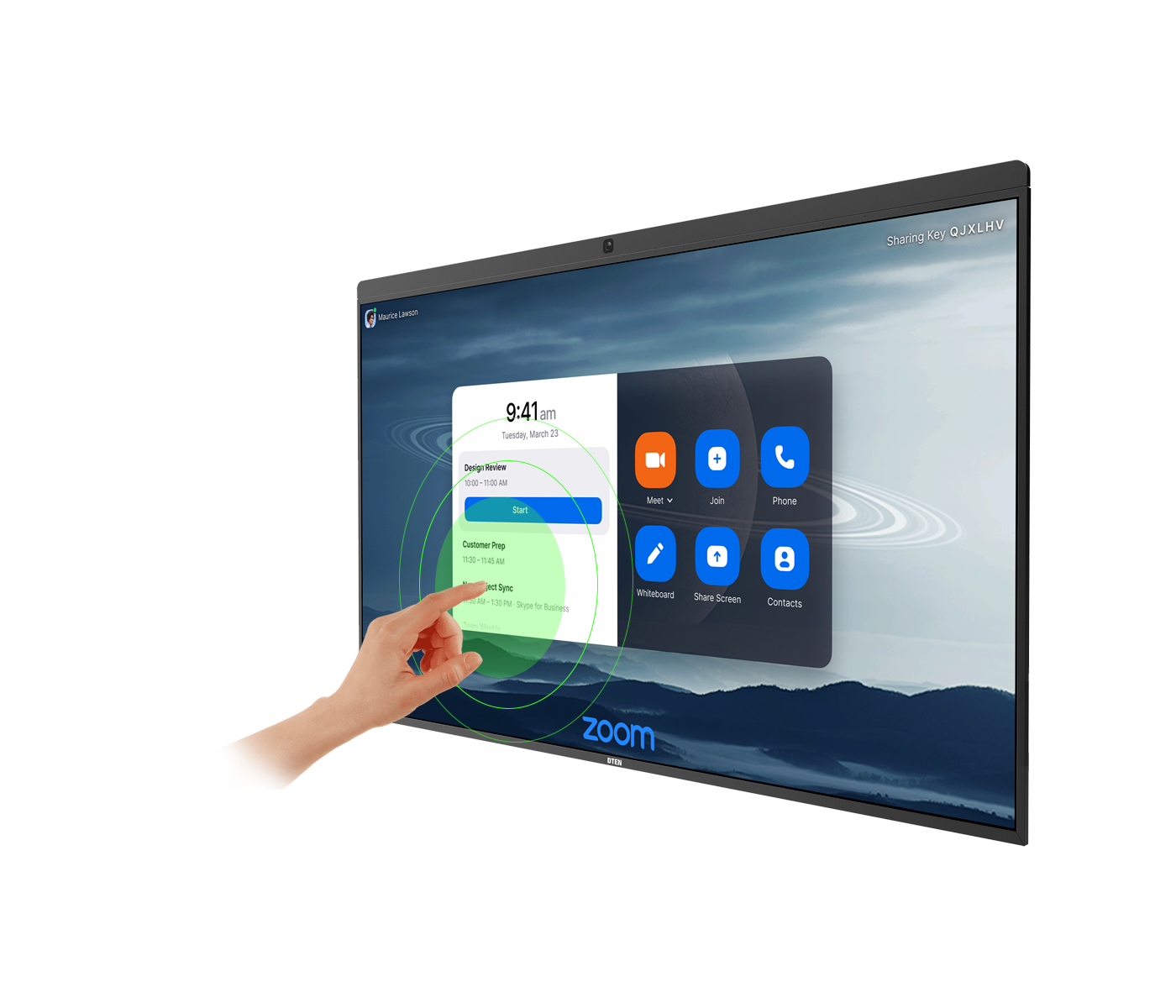 Smart Multi-Touch Screen
DTEN D7 55'' Dual's two touch screen displays each have 10-point capacitive touch, making natural and easy collaboration with colleagues just a tap away.
Include Everyone with Zoom Rooms Smart Gallery on DTEN D7 55'' Dual
Smart Gallery uses AI to create individual video feeds of in-room participants.
Learn More
Video Conferencing Equipment for Small Businesses
Small Conference Rooms
Smart Gallery and Smart Framing optimize video conferencing for small rooms, allowing every participant to have an equal presence and experience.
Learn More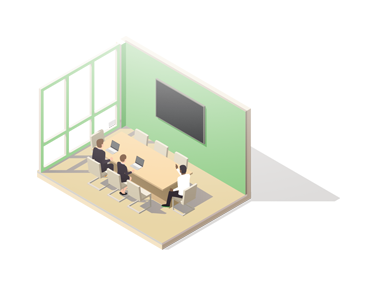 Medium Conference Rooms
The Dual 55'' is the perfect set-up for medium conference rooms with more space to view and interact with participants on two 4K HD displays.
Learn More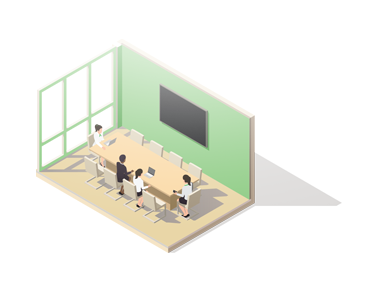 Orbit
The Ultimate Service Platform

Software

All-in-One
Multi-Touch Display x2
4K Camera x2
16-Microphone Array
Integrated Speakers x2

Display
Ultra HD 4K LED 55" x2
16:9
Capacitive Touch Screen Displays

Camera System
Fixed Lens, Infinite Focus
F-value: 2.8
4K
Diagonal Field of View (FOV): Up to 120 Degrees
30 Day Free Trial
Give DTEN a try for 30 days at no charge. Cancel anytime - but we think you and your workforce will love it.
Start Free Trial