Professional Zoom Rooms Meetings on
Any

Display

Instantly Transform Any Existing Meeting Space for Video Conferencing & Collaboration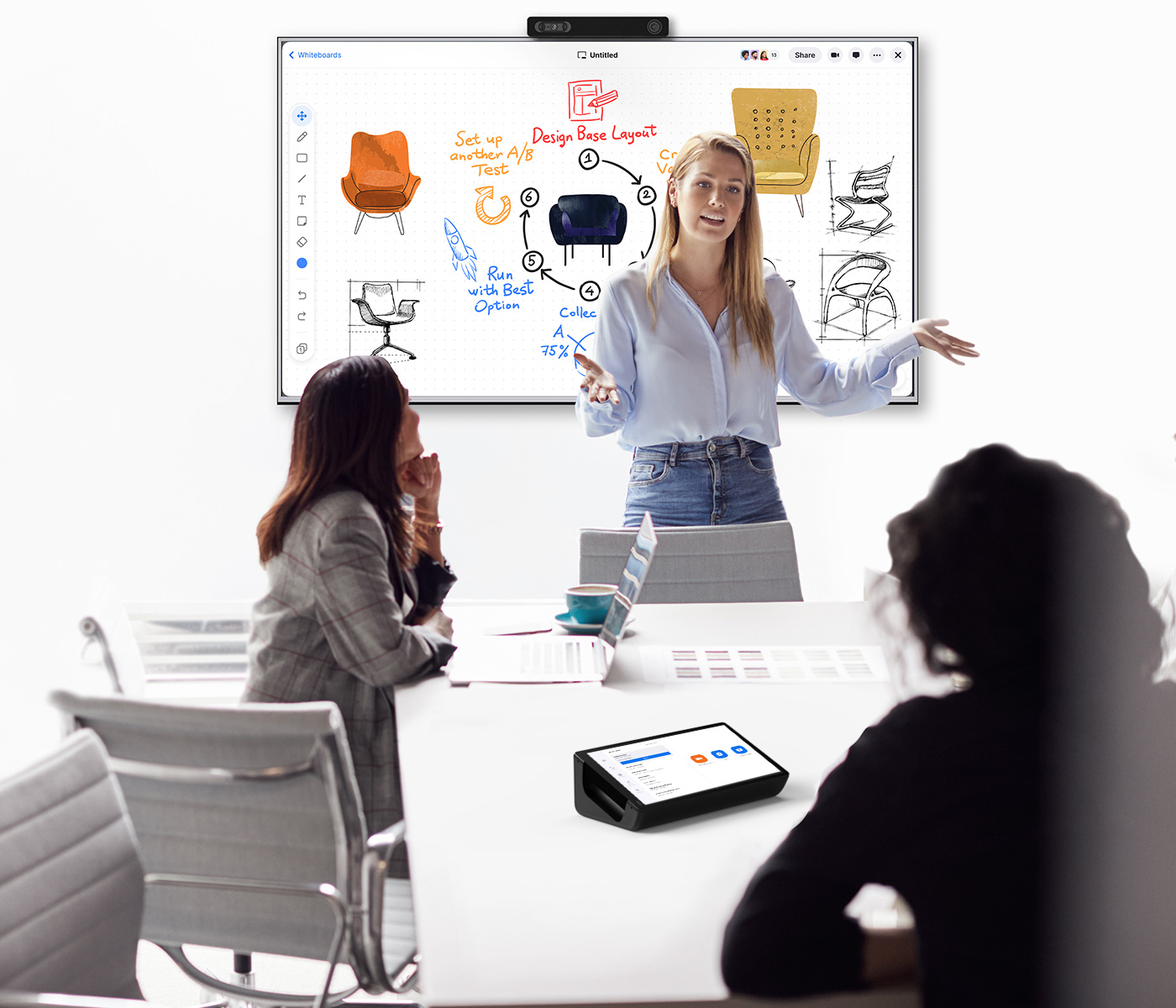 Just Set Up and GO
Simply connect the DTEN GO via HDMI to any size display or TV. Connect the DTEN Mate PoE via single Ethernet and pair with the DTEN GO for convenient touchscreen control at the tabletop.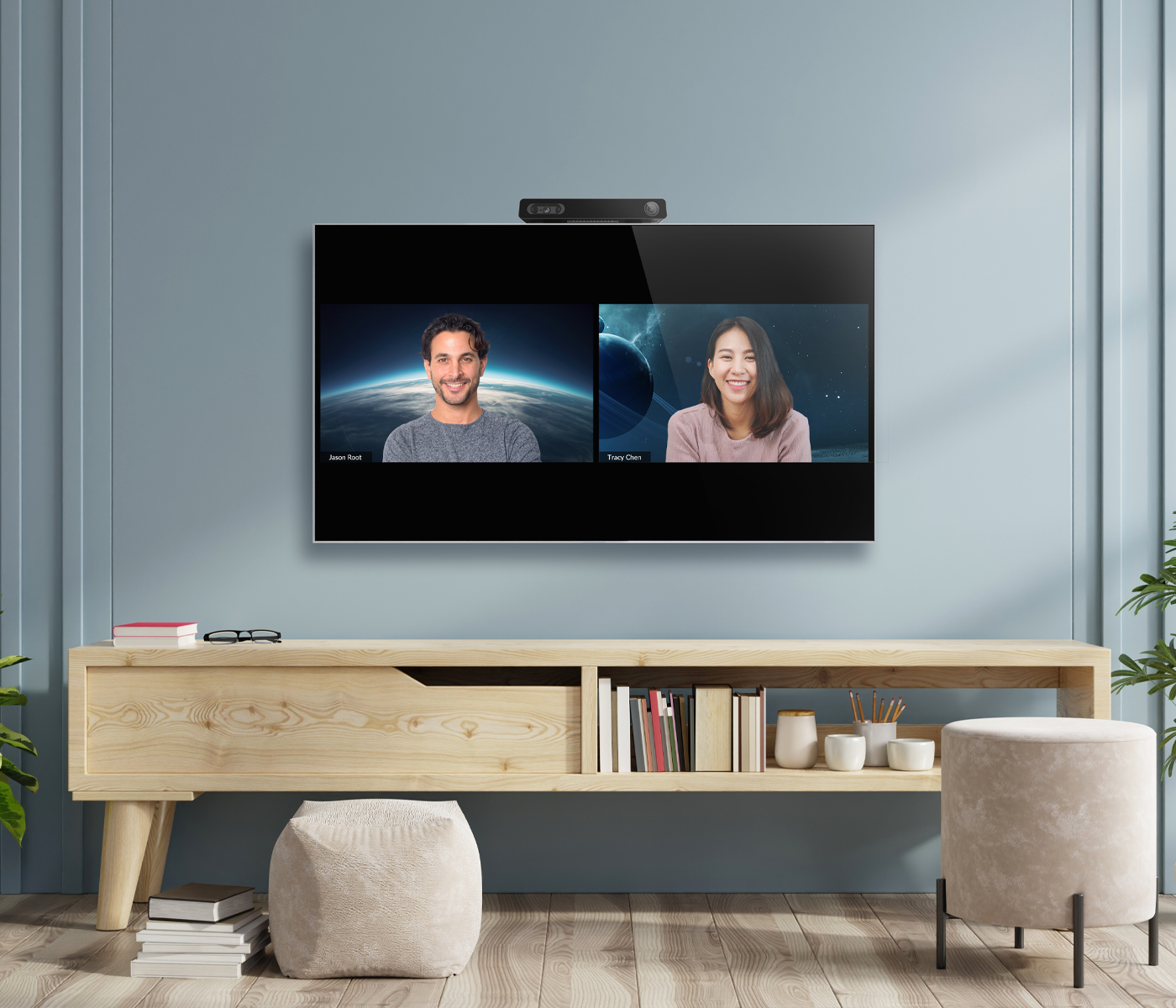 Transform Any Display
Leverage existing AV equipment and spaces. There's no need to replace existing equipment to access professional grade video conferencing technology.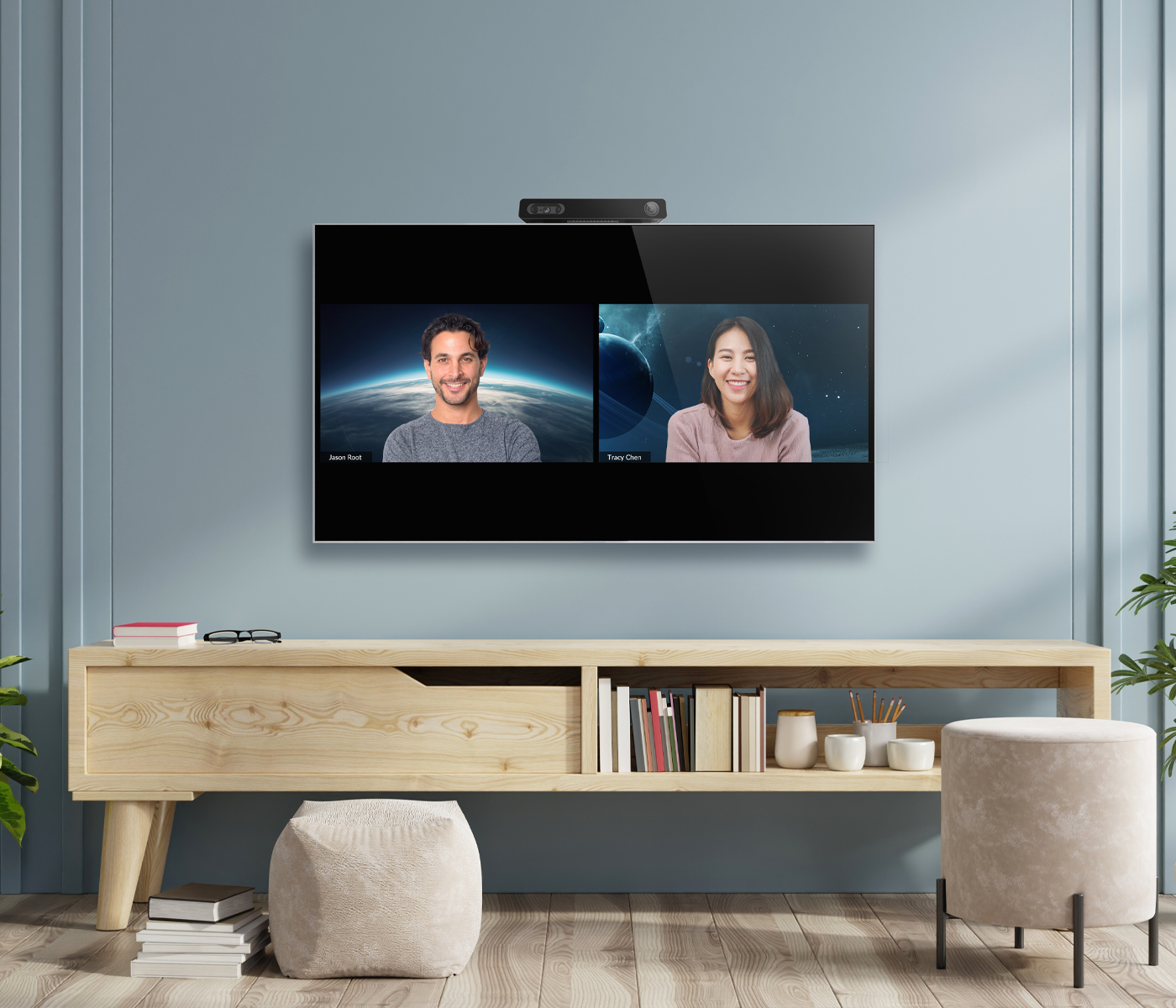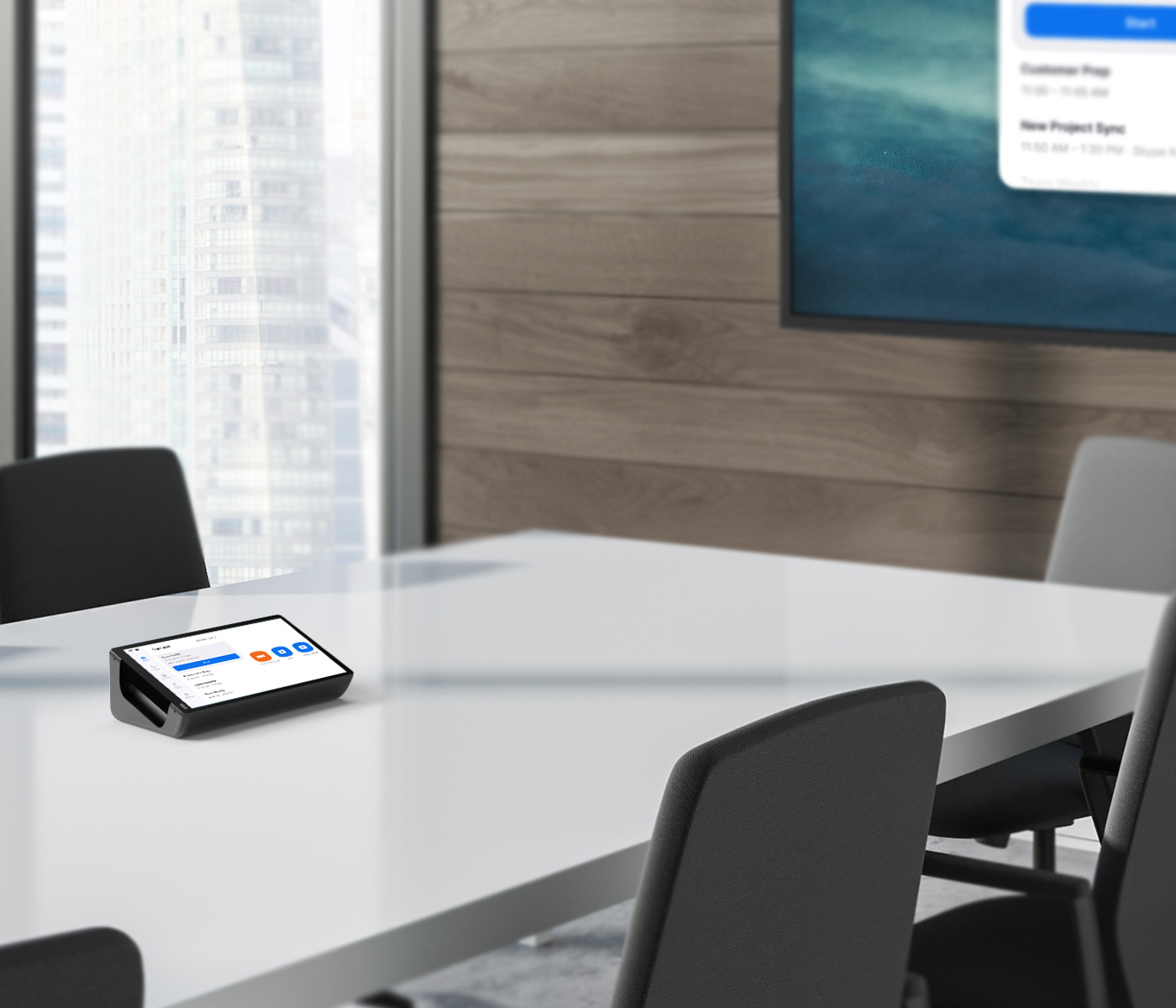 Easy, Powerful, Portable
The DTEN GO can be also used as a personal presentation device. With Smart Connect, you can connect your laptop to bring the meeting anywhere.
Video Enable any Meeting Space
The DTEN GO offers a rich feature set that transforms any TV or display to a professional video meetings system for Zoom Rooms.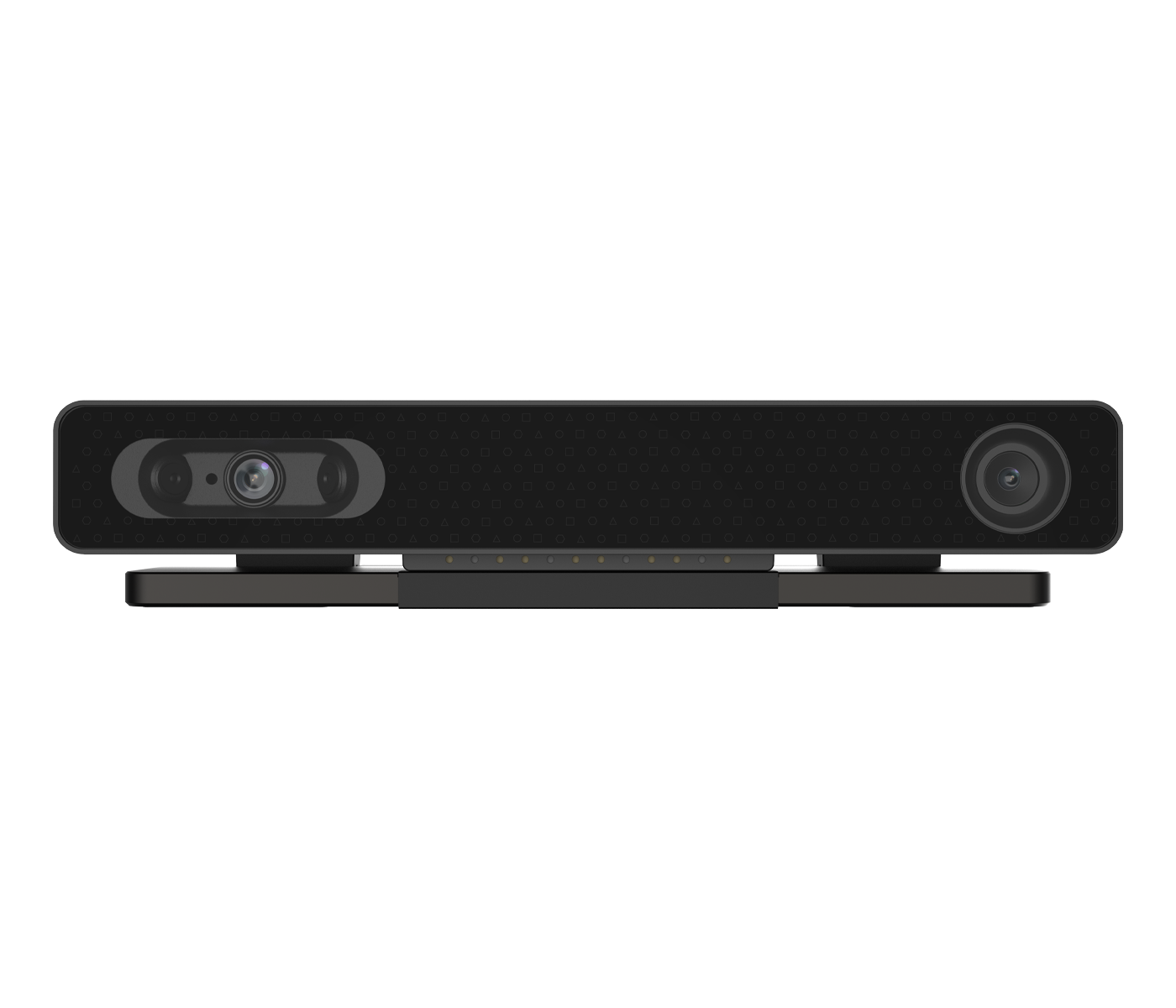 Be Heard Clearly with Audio AI
The 12 microphone array ensures everyone is heard while AI-based noise cancellation technology fosters a lifelike and productive meeting for all participants while suppressing distractions.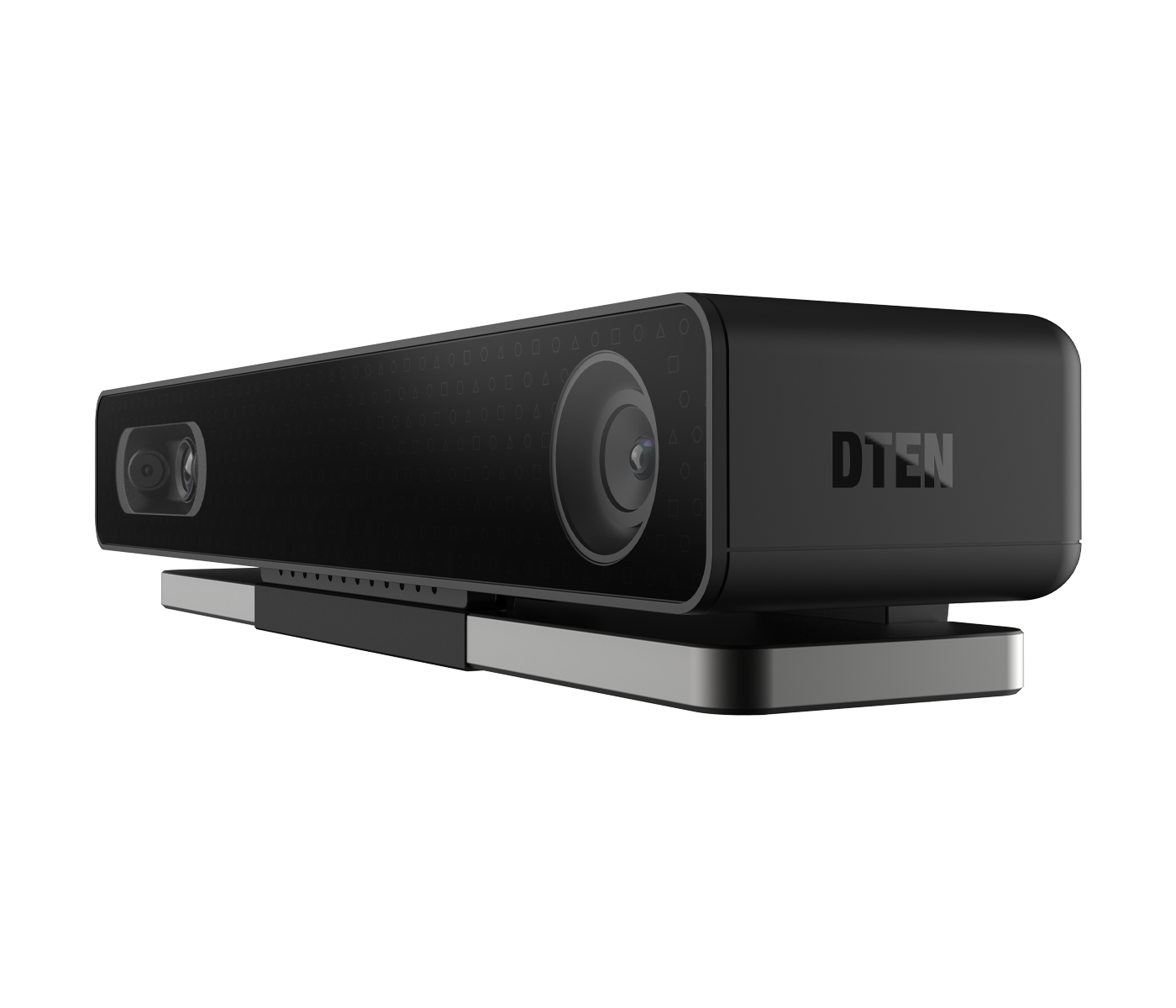 Smart Camera Design
The 4 camera array and 160-degree field of view smart camera keep you and everyone else in sight and track movements and gestures in real time. The tilt bracket helps ensure the best set-up for your meeting space.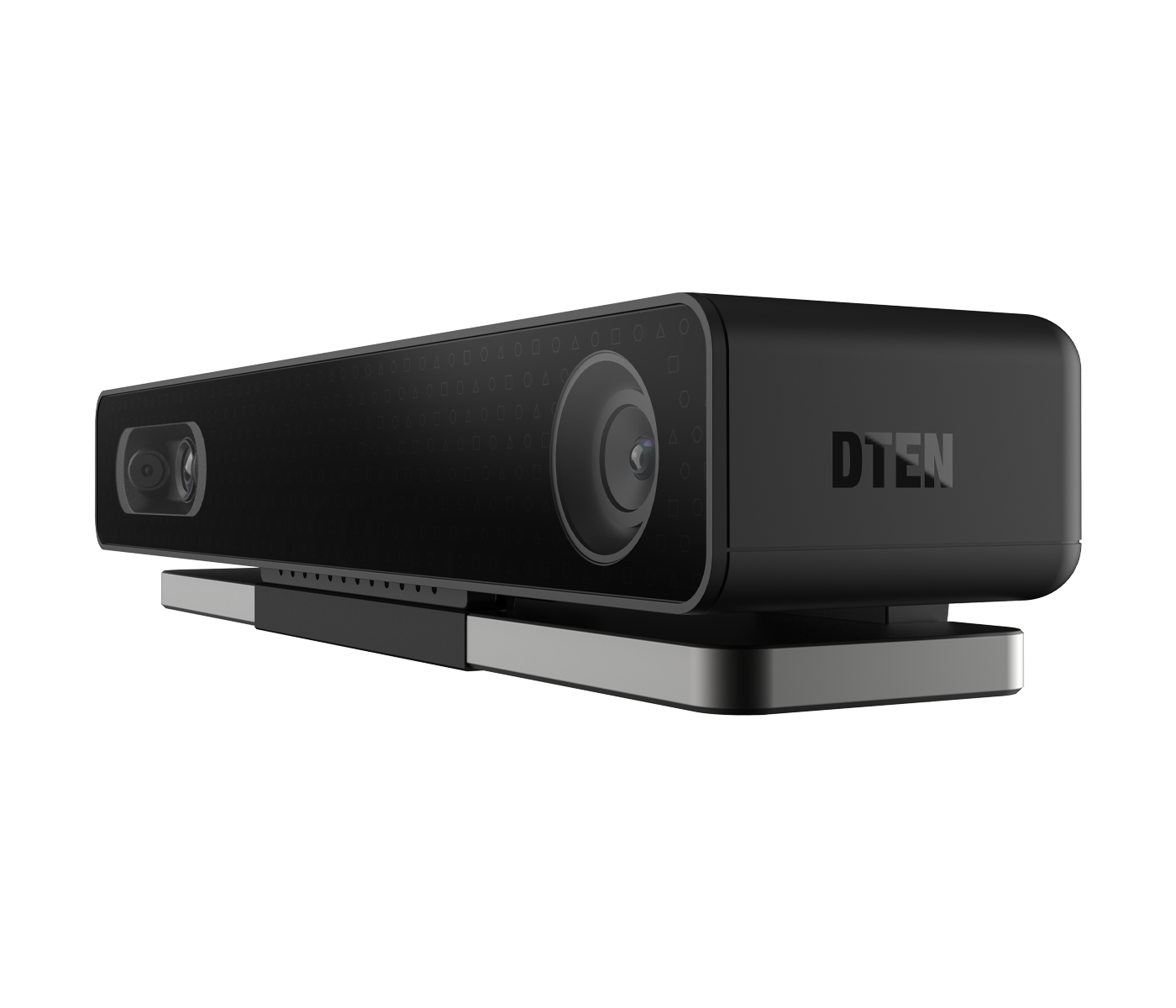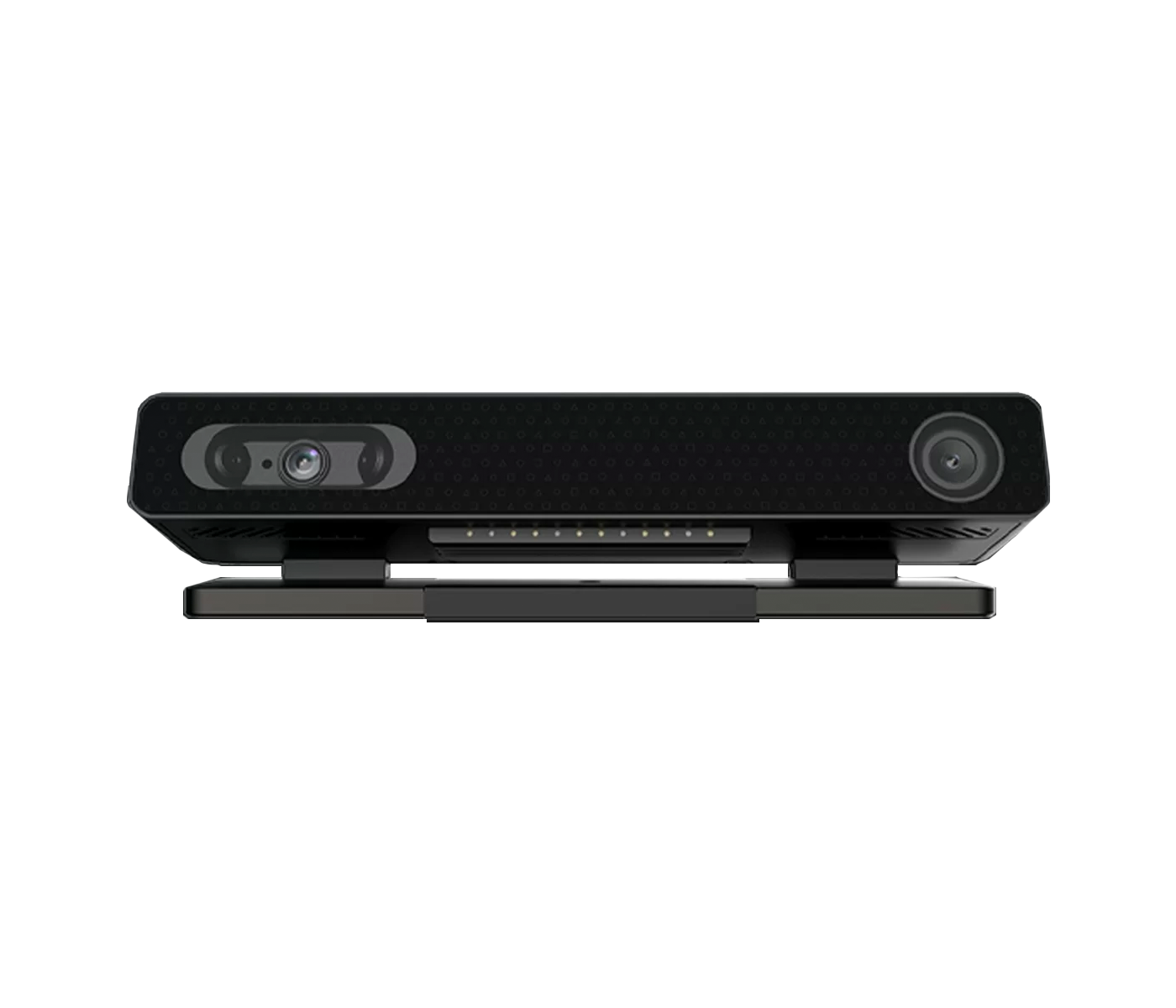 Wireless Connectivity
The DTEN GO connects wirelessly to the DTEN Mate PoE for convenient control at the tabletop.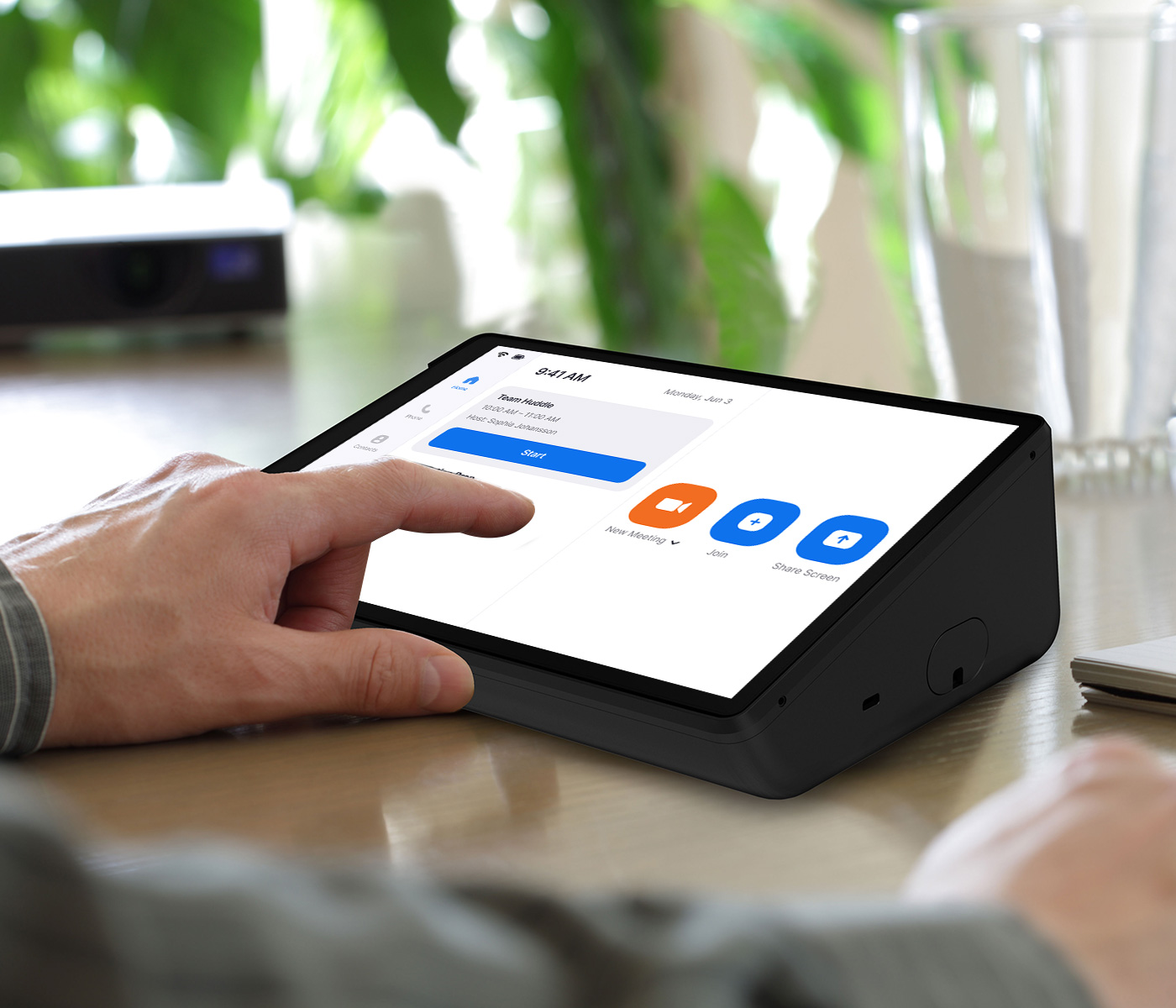 Designed for Zoom Rooms
The DTEN GO with Mate was designed exclusively for Zoom and can be set up in minutes. Just plug it in and it just works!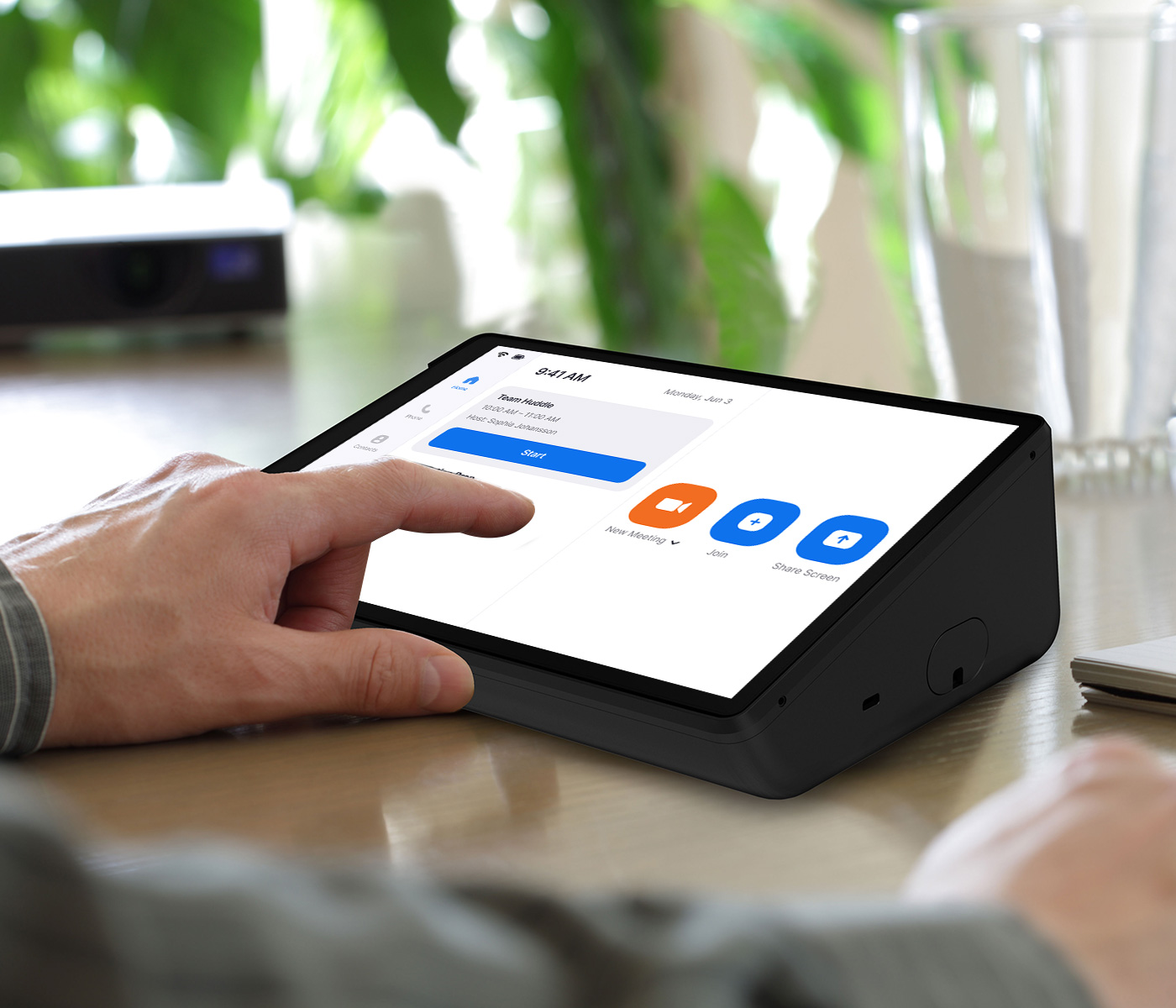 When attached to an external PC or laptop, select the GO's as the chosen input source.
Schedule a Demo
Orbit
The Ultimate Service Platform

SOFTWARE
DTEN GO:
DTEN Mate PoE:

Display
DTEN GO:
Utilizes connected display (HDMI). For best results, combine with displays under 65″
DTEN Mate PoE:
LED 10.1″ Capacitive Multi-touch Display

Placement
DTEN GO:
Can be mounted above or below TV or display
DTEN Mate PoE:
Mounted on tabletop or wall

Camera System
DTEN GO:
4 Camera array: up to 16.4ft (5m) coverage
Horizontal field of view (HFOV): 160° combined
DTEN Mate PoE:
30 Day Free Trial
Give DTEN a try for 30 days at no charge. Cancel anytime - but we think you and your workforce will love it.
Start Free Trial