Zoom Invests in DTEN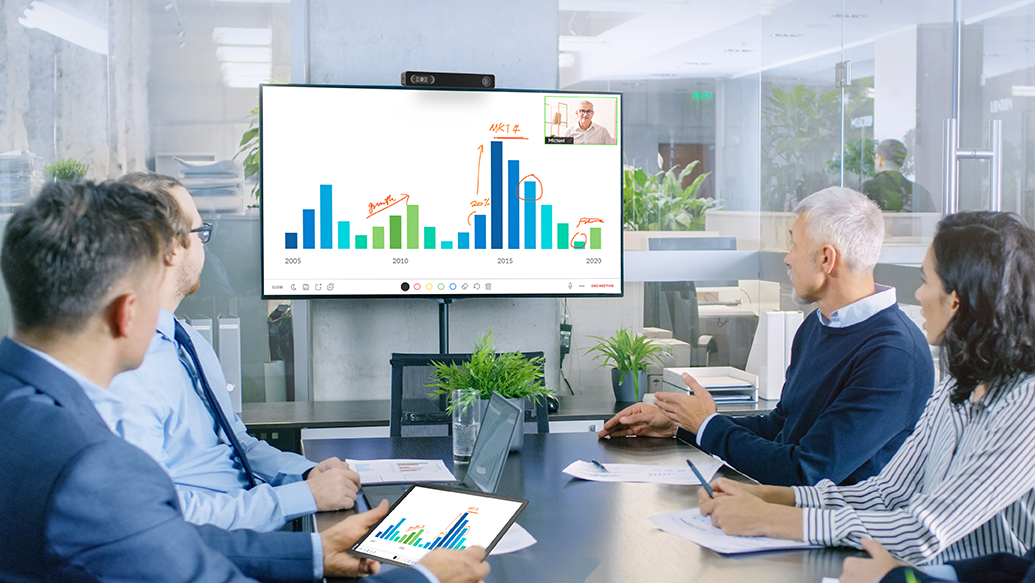 Today we announced an investment made in the company by Zoom Video Communications, Inc.
Consistency of vision is one of the reasons I am excited to work at DTEN. Every DTENer is committed to creating a connected world through the democratization of communications and collaboration technology. Helping people stay connected to each other, work in effective teams and be collaborative is at the heart of what we do. DTEN delivers a fully immersive Zoom meeting experience that combines video communications, content sharing and interactive whiteboarding: enabling people around the world to work, teach, learn and play from anywhere.
"Zoom is committed to empowering people to decide where, when, and how they work. Zoom's investment recognizes that DTEN shares our same goals to always make video-first communications frictionless, reliable, secure and productive."

KELLY STECKELBERG, ZOOM CFO
As we return to work and school we are combining in-person with remote experiences and navigating how hybrid teams will work and learn together. DTEN and Zoom have been at the forefront of addressing the challenges of this "new normal". We recognize the need for people to access reliable, easy to use technology that is affordable yet powerful and we know just how critical this technology is to creating a more connected world.
"Zoom and DTEN are both dedicated to future-forward technology, seamless user experiences and a relentless pursuit of customer happiness. With this investment, DTEN is able to innovate even faster to support and advance the Zoom-connected world."

WEI LIU, DTEN FOUNDER AND CEO
DTEN and Zoom have been partners since 2017 and we've been in lock-step ever since ensuring our Zoom certified products maximize the Zoom meeting experience. The recent investment from Zoom will accelerate our ability to bring innovative solutions that make hybrid work and hybrid classrooms successful. We will continue to co-develop new solutions that move us closer to a Zoom connected world.
Zoom's investment in DTEN, contributes to our latest offerings for the Zoom ecosystem; DTEN ME Pro and DTEN GO with DTEN Mate. The DTEN ME Pro takes us beyond the meeting room and connected classroom and onto the personal work desk. The DTEN ME Pro as your virtual receptionists greets your visitors safely and makes hoteling easy with workstations that become your personal workspace with easy access to professional video conferencing and collaborative touch features. DTEN GO with DTEN Mate transforms existing displays into video enabled touch displays making video conferencing available wherever you have a TV or use for digital signage to keep the entire office updated and informed. Now with the recently announced DTEN as a Service solutions it has never been easier to prepare for hybrid work or the hybrid classroom with a convenient single vendor solution.
Stay tuned for the next innovation from DTEN and Zoom.