Live from Zoomtopia: as Zoom for Home Expands, DTEN offers New Companion Solutions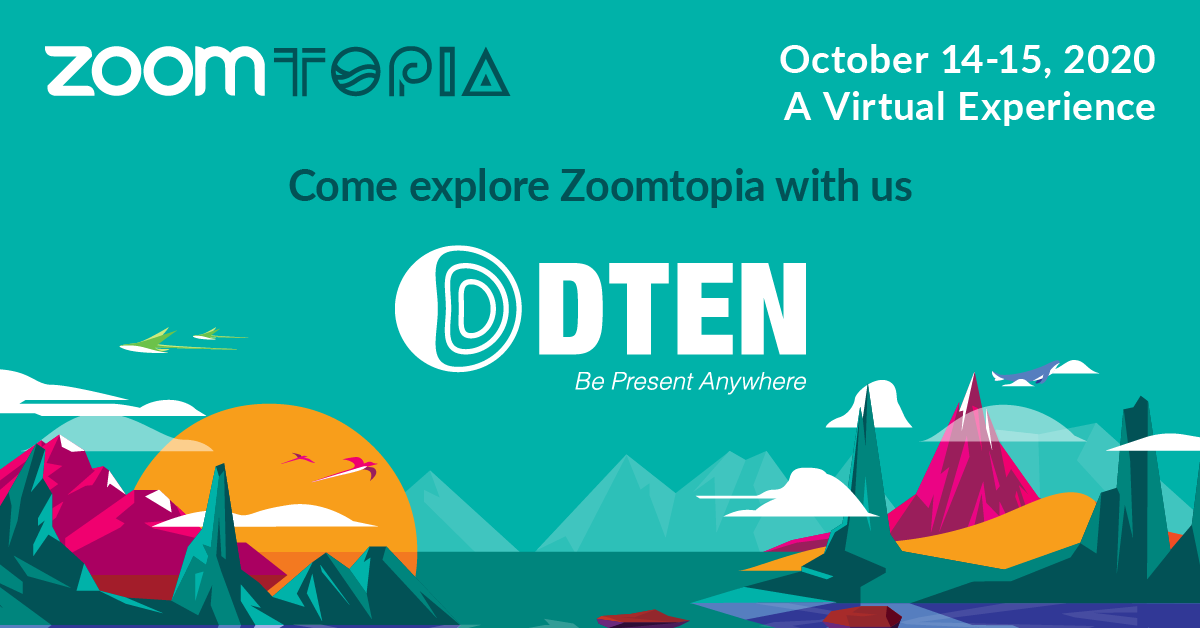 Whether its work from home or connection to Zoom's new events marketplace, DTEN has the technology tailored to your specific needs.
Zoom just announced a major expansion of Zoom for Home. The program already offered personal home office solutions. And now they've added onZoom, a new online events marketplace, to bring people together with a catalogue of events and classes to host and join.
And wow! We did it again. DTEN and Zoom continue to meet the changing needs of our customers.
If you want to join events via onZoom, take a look at the all new Zoom for Home – DTEN onTV. Join, share, learn, create – here is the device for everything you do on Zoom. DTEN onTV enables you to experience live events from your home with crystal clear audio and life-like video.
And it's so easy. Zoom for Home – DTEN onTV converts your existing television into a fully capable Zoom device; only a HDMI cable is required to connect the sleek, compact device. You enjoy true in-person connection with its 12-microphone array and smart 4-camera system.
Available for pre-order now and shipping before year end, DTEN onTV is available for preorder at the special introductory price of $399 (USD). I know OnZoom is going to be a big success — here's your chance to get connected from the very beginning.
DTEN is sponsoring a series of classes from local artists onZoom. Sign up for amazing workshops all delivered on our new Zoom for Home solutions.
If you're working from home, due to the pandemic or permanently, Zoom for Home – DTEN ME is right for you. It is the perfect solution for working from home. I use my DTEN ME everyday and it has changed how I work.
I can easily swipe between monitor and Zoom mode making it seamless for me to move from my daily work to my next Zoom meeting. Now with a virtual background, I can work anywhere at home with no worries.
Featuring a 27-inch monitor with immersive video collaboration capabilities, Zoom for Home – DTEN ME is the affordable, professional grade solution for home offices, virtual instruction and individual workstations. The newly released all-in-one device makes it easy to connect via video conferencing, share and annotate content, and interact through the built-in touchscreen for whiteboarding.
The advanced features are amazing: Zoom for Home – DTEN ME uses smart technology with 3 wide-angle cameras and an 8-microphone array, for flawless video and audio; easy plug-and-play set-up in only minutes; and, one touch to connect with built-in Zoom software. It can also serve as a second monitor on your desktop and be used to make phone calls.
Reactions from the early adaptors to Zoom for Home – DTEN ME: I'm hearing adjectives like "brilliant", "professional-quality" and "affordable". At only $599 (USD), Zoom for Home – DTEN ME truly makes for a smart investment in your home office.
Visit DTEN.com to find out more on the Zoom for Home – DTEN ME, and Zoom for Home – DTEN onTV.