DTEN Expands Availability in EMEA with Midwich PLC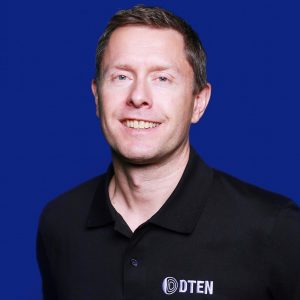 This new partnership expands availability for DTEN solutions at a critical time for DTEN customers and Zoom users.
This week we are excited to announce DTEN's expanded distribution agreement with Midwich Group, building on our partnership with Starin Marketing, who recently became a part of the Midwich group.
This new agreement significantly augments our existing distribution capabilities across EMEA and will benefit both our channel partners and end customers. Our team across EMEA look forward to advancing growth and expansion across the region.
Midwich brings an expansive and well established network of existing AV and IT Channel Partners across EMEA and APAC with them. This is vital for us to assist in fulfilling our customer needs, especially with the rapid growth in demand of our collaborative and innovative solution offerings and products.
At this moment, we see an unprecedented and critical time for our new and existing customers in the office, in classrooms, and at home. Enabling efficient, effective and frictionless remote working, teaching, collaboration and communication is no longer an option. It is business critical.
Equipping individuals and teams with the best solutions for this new world is essential for business productivity through to employee well being. Together with the Midwich Group companies, DTEN look forward to developing our core markets, expanding into new areas, and building a consistently exceptional customer experience together.
The opportunities for this partnership and the channel are very significant and growing every week with the rapid growth of Zoom in the region. DTEN is well positioned as a strategic vendor for Zoom Rooms solutions and now Zoom for Home and are the proud recipients of Zoom's first Partner Innovation Award.
Our entire range, including DTEN D7, DTEN ON, and the new Zoom for Home – DTEN ME will be available to Midwich Group channel partners in the UK and Ireland starting today (September 8, 2020), with a phased rollout across Continental Europe, North America, and Asia Pacific in the coming weeks.
For more information on DTEN's latest solutions, visit DTEN.com.
Find out more about the Midwich Group at https://midwichgroupplc.com/.