Collaborating in the New Year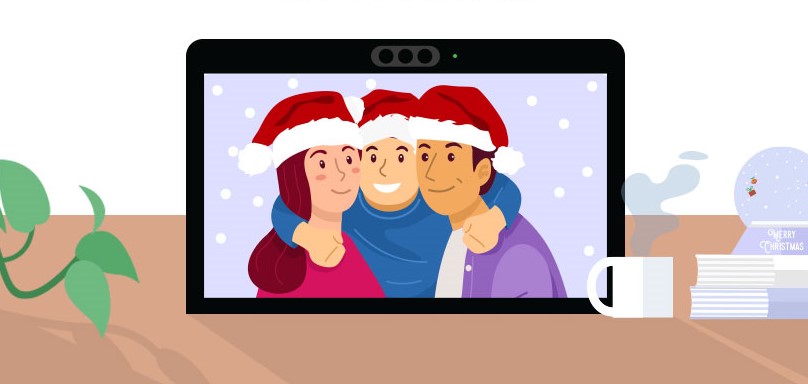 Goodbye 2021. Hello 2022. 
As we close out 2021 and enjoy the holidays, I think about the many successes and obstacles we've faced over the previous 12 months. The pandemic hasn't been easy on individuals and companies; yet, I'm constantly impressed with our collective creativity and ingenuity.
Together we've remained resilient and that brings confidence as we move into the new year.
Mastering the hybrid workplace will remain a top priority. For our part, DTEN has taken care to build a product portfolio that keeps people connected regardless of whether they're working in an office or from their home. While no one can predict the future, DTEN remains committed to creating equitable collaboration experiences that bring people together.
And that unwavering commitment contributed to a memorable and successful year for DTEN. Here are some of our greatest hits from 2021 as DTEN continued our meteoric growth:
Continued our focus on the hybrid workplace, promoting a collaborative environment that operates equally well for remote and in-office team members. In doing so, we added over 2,000 new customers to the DTEN family.
Continued our longstanding partnership with Zoom, including their new investment in DTEN.
Introduction of our breakthrough DTEN GO with DTEN Mate transforming any TV or display into a multi-touch video conferencing and collaboration system.
Launch of DTEN as a Service in the US, an advanced subscription that combines device, services, support, and ongoing management into an affordable, turnkey solution.
Rollout of DTEN ME Pro, the 27-inch desktop collaboration device that makes every meeting – at home, your work station or a shared hot desk – an interactive, boardroom quality experience.
Release of DTEN Smart Connect, enabling users to easily extend DTEN's life-like audiovisuals and interactive collaborative touch to any video meeting and other applications. In fact, DTEN added more than 100 new features to our overall product line in 2021.
Expansion with channel partners to make DTEN solutions even more readily available, including new relationships with SYNNEX in the US, NUVIAS UC in EMEA, Portenntum in Mexico and SAVEX in India.
Woven throughout these milestones is DTEN's relentless focus on customer experience: reliable technology, plug-and-play simplicity, intuitive use, elegant designs, and best-in-class affordability. International awards such as Red Dot, CRN Tech Innovator, The Chicago Athenaeum GOOD Design Award and IDA Design Award recognized our breakthroughs.
There were so many other accomplishments by the DTEN team – I'm honored to be among this hardworking, forward-thinking group. And, of course, there is you, our customers – you're the motivation for everything we do. Thank you!
We look forward to supporting your journey in the coming year: more breakthrough DTEN advancements in video-first technology are coming, matched with our industry-leading customer service.
As 2021 ends, we may not be out of the woods yet. But the past two years have taught us how to work together – and often thrive – during uncertainty.
Hello 2022. We're ready.