Go Beyond Meetings and get the DTEN Experience at the Desktop with DTEN ME Pro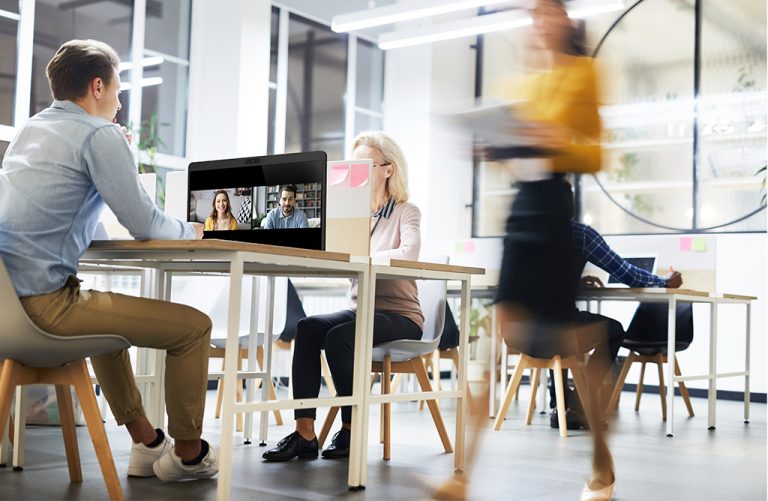 This week we launch the latest addition to our portfolio of all-in-one solutions for video meetings and collaboration, the DTEN ME Pro. And this latest addition extends the DTEN experience beyond video meetings with a fantastic new feature, DTEN Smart Connect.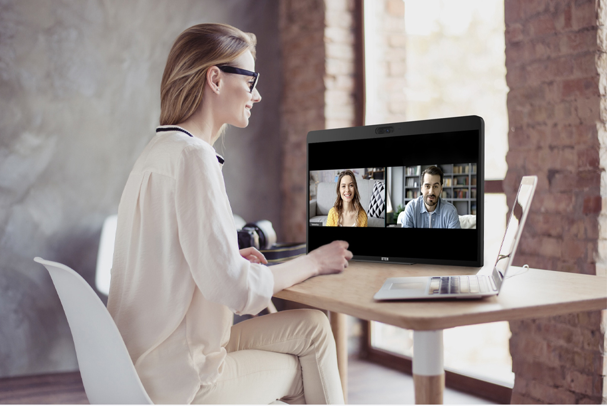 The DTEN Experience at the Desktop
As a personal note, I received my DTEN ME Pro a few weeks back and it has transformed my day-to-day workflow- and not just because my video meetings are clearer and more professional. That's only part of the equation.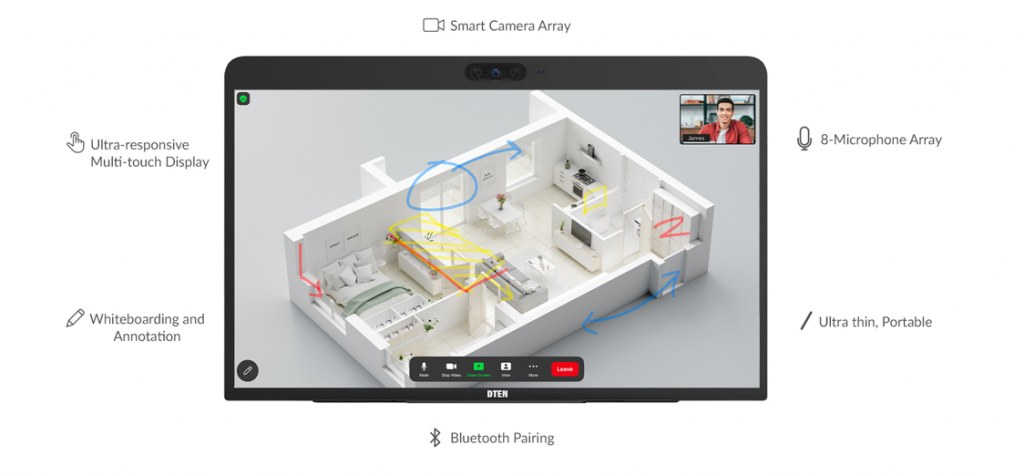 First, let's take a look at the DTEN experience and how the DTEN ME Pro transforms the personal workdesk into a complete collaboration workstation:
Smart camera and AI-assisted audio technology for professional meeting experiences
Hyper-responsive multi-touch display for whiteboarding and annotation
Built-in Zoom meetings software for one-touch to start Zoom meetings
Simple plug-and-play setup. Just plug it in and it just works!
Simply put, the new DTEN ME Pro is a productivity powerhouse for the personal workdesk. Designed for convenience and ease of use from the ground up, the DTEN ME Pro transforms every meeting into an interactive, boardroom-quality experience.
Don't Call it a 2nd Monitor
What really makes the new DTEN ME Pro stand out is the new DTEN Smart Connect feature. This allows users to simply connect to a laptop or PC and instantly extend DTEN's life-like audiovisuals and interactive collaborative touch to other applications beyond video meetings.
With DTEN Smart Connect, extend the DTEN experience to:
Every Video Meeting
Group Collaboration Sessions
Brainstorming & Ideation
Whiteboarding
Annotation
Phone Calling
And Everything Else That You Do
To date, I've used the DTEN ME Pro's touchscreen to sketch out and whiteboard ideas in Adobe Photoshop, redline a press release, navigate the timeline of video editing projects and browse the web.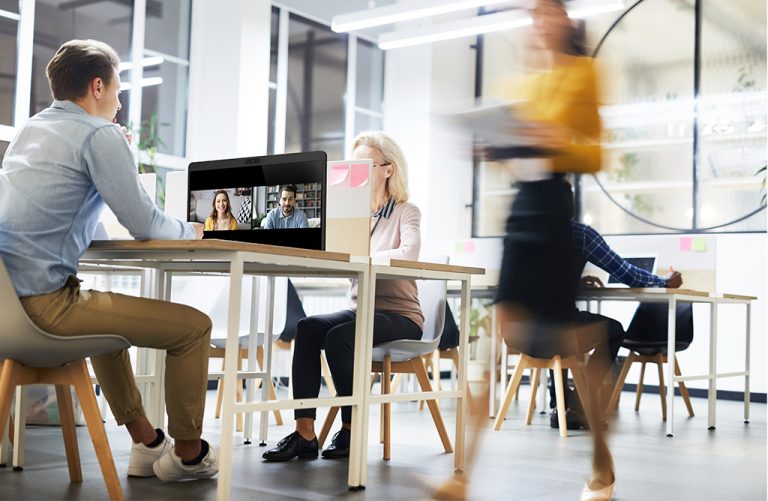 I've recorded voice annotation and and pre-recorded a training training session using the DTEN ME Pro's camera and microphone systems. At this point I couldn't imagine my day-to-day workflow without it.
For added convenience, the DTEN ME Pro's systems are all governed by the DTEN ME Pro and managed through the cloud-based device and user management dashboard, DTEN Orbit. With DTEN Orbit, firmware updates and device troubleshooting can all be handed remotely.
Unmatched Versatility
The DTEN Smart Connect feature does much more than lend the DTEN ME Pro's camera, microphone, speakers and touchscreen display as external peripherals for a laptop or PC.
DTEN Smart Connect provides users unparalleled productivity and an uninterrupted workflow, moving from collaborative meeting sessions to desktop programs and back without missing a beat.
Hosting or joining a Zoom meeting next? Get the dedicated Personal Zoom Rooms experience with a simple swipe with 3 fingers across the screen. In Zoom mode, access Zoom phone, whiteboard and scheduler or launch the meeting directly from the calendar invite with a single tap.
Since adding the DTEN ME Pro to my workdesk, I've enjoyed less interruption, greater productivity and an overall boost in professionalism across the board. And now with a hyper-responsive 27″ multi-touch display, everything I do -from whiteboarding ideas to digital photo editing- is that much more intuitive and natural.
And now for the greatest news of all: the DTEN ME Pro is available today in the US with other regions to follow. Visit DTEN.com or contact your local DTEN representative for more information.