University College Dublin Standardised with DTEN For Consistent Hybrid Meetings Across Campus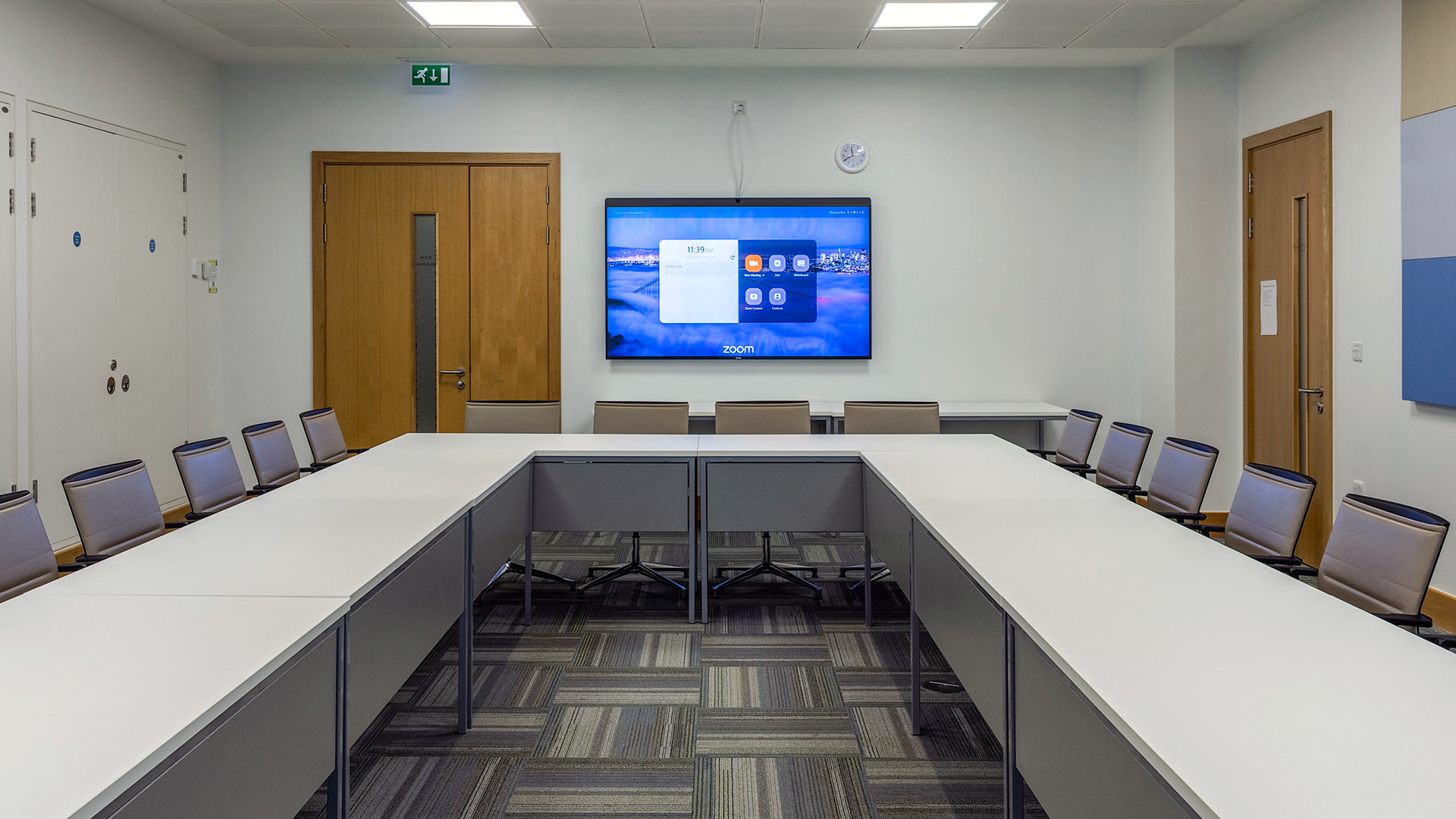 One of Europe's leading research-intensive universities, University College Dublin(UCD), is among the education institutions that have chosen DTEN solutions to standardise their hybrid meeting rooms, enabling staff and students to connect seamlessly from over 70 rooms.
The Challenge
UCD, like many others, had implemented a range of video conferencing solutions over the years resulting in an assortment of meeting rooms with varying degrees of success. In many cases, there was a high level of IT Support required, with users often unfamiliar with the solution in place or not having an adapter if connecting via a Mac or tablet.
Overall, Customer familiarity and confidence in the disparate solutions was low which is why in February 2022, a university-wide group at UCD was asked to make a recommendation for a standard hybrid meeting room solution.
"In order to enable UCD staff to continue to work effectively, we needed a hybrid meeting room solution that could provide an engaging and user-friendly experience for all participants regardless of their location."

Brian Morrissey, Head of Enterprise Applications at University College Dublin, IT Services
Among the determining factors, integration with Zoom Rooms and Google Calendar were paramount, both from the perspective of ease of use, and in aligning the solution with our chosen meeting and collaboration platforms. The Zoom Rooms features are an integral part of the Zoom solution roadmap and UCD wanted to ensure that their chosen solution leveraged developments in that area.
The Solution
Working with Image Supply Systems, a leading Irish audio visual integrator, UCD set out to achieve their simple objective 'To provide faculty and staff with clear guidance on video conferencing equipment to enable rooms for hybrid meetings.'
With several competing solutions being reviewed, UCD selected DTEN's foundational D7 All-in-One Solution as the standard solution for meeting room spaces across the university. They opted for both 55" and 75" screen sizes to suit their requirements of 70+ rooms, ranging from small huddle room spaces to large conference rooms.
Morrissey adds: "For ease of use, management of the facility and integration with our Zoom environment, the DTEN solution stood out."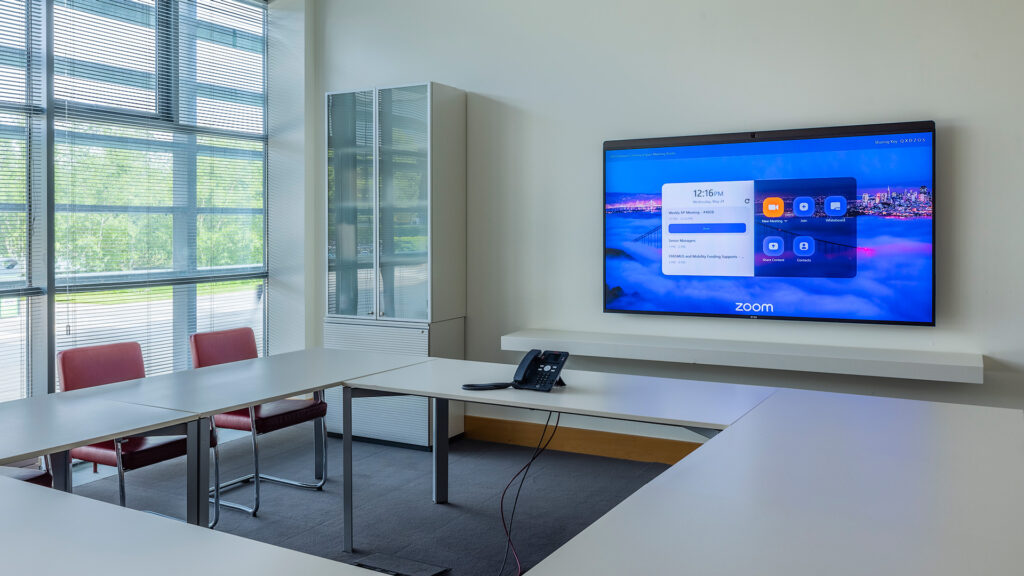 The Benefit
With the vast majority of the DTEN D7's wall mounted, Image Supply Systems were able to install up to 5 rooms in a day, due to the plug and play nature and slimline All-in-One profile. The benefit of this was the cost savings against a multi-component solution, as well as the minimal impact it had on the University with rooms not being unusable.
Ease of use of the D7 All-in-One is something that UCD have benefited from. Morrissey comments: "Staff are familiar with the solution and are comfortable presenting and managing meetings in any DTEN-enabled room."
Morrissey concludes: "The support required from local room managers is very low because of this broad familiarity and because there are very few 'moving parts' in the solution. It was imperative that the solution chosen actually reduced the support requirement involved in conducting university business."
Easy to Install. Easy to Use. Easy to Manage.
The Latest Additions to the DTEN Blog:
---
About UCD
University College Dublin is a public research university in Dublin, Ireland, and a member institution of the National University of Ireland. With 33,284 students, it is Ireland's largest university, and amongst the most prestigious universities in the country.
Find out more at: https://www.ucd.ie/
About Image Supply Systems
Image Supply Systems Audio Visual is a leading audio visual and video conferencing integrator. Based in Ireland, they deliver comprehensive project services worldwide.
Specialising in corporate, government, healthcare and third level education projects, Image Supply Systems offer expert design and project management, innovative technology, professional workmanship and reliable support.Find out more at: https://imagesupplysystemsav.com/