New Solutions to Re-enter the Office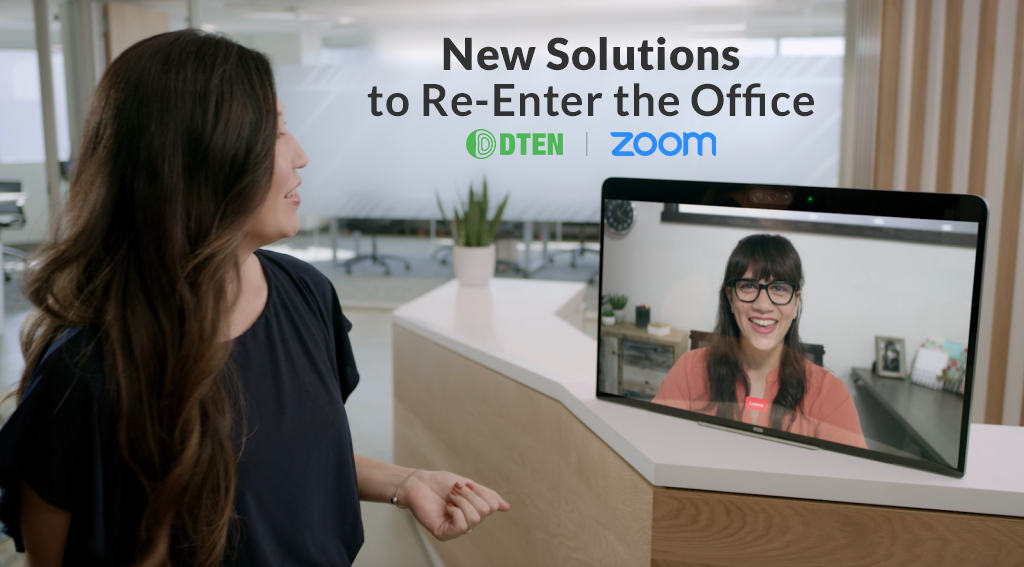 Over the last year, we got a crash course in how to #wfh from our dining rooms, spare bedrooms and other makeshift home offices. We scrambled to find ways to stay connected and be productive while we adapted to new ways to communicate and collaborate.
Today we're starting to talk about our eventual return to office. The tools and new ways of working will help to inform the workplace of tomorrow- and it will never be what it was before the pandemic. The good news is that exciting new return to work solutions for Zoom and DTEN users will help to make the new hybrid workplace a successful one.
Our recent webinar with Zoom, New Solutions to Re-Enter the Office, addressed a number of innovative new features available to Zoom and DTEN users. Click below to watch the recording:
The webinar touched on a number of very exciting new features and tools available to DTEN and Zoom users:
Virtual Receptionist & Kiosk Mode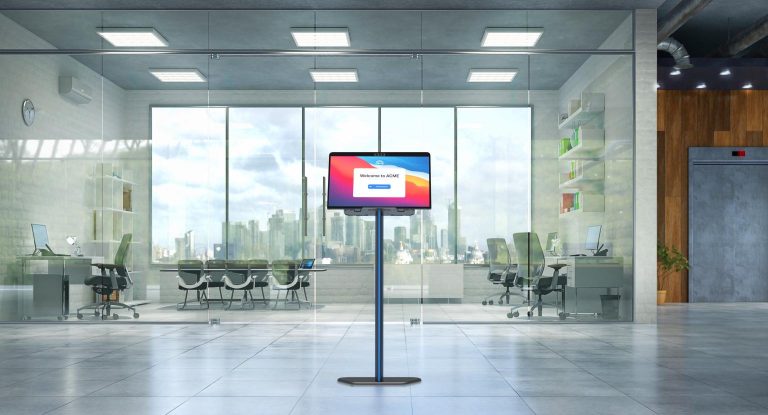 Remotely greet visitors and guests to your office from anywhere with Zoom Virtual Receptionist, which is available today for the desktop-sized 27″ DTEN ME and 55″ DTEN ON.
Go beyond just meeting guests and visitors. Virtual Receptionist can be used as a helpdesk or concierge and to provide unique interactions with retail customers.
Zoom Digital Signage
Between meetings and when not in use as a virtual receptionist or Kiosk, DTEN devices can be used to display important information and guidelines with the Zoom Digital Signage feature.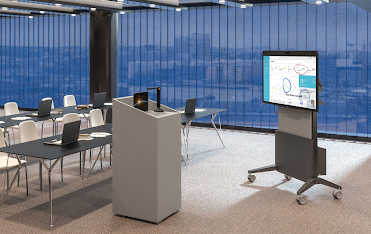 With Zoom Digital Signage, instantly serve up messaging, images, videos or websites to DTEN devices throughout your building. Content can be set at a room, floor, location or account level.
In-Office Personal and Shared Spaces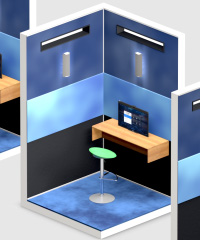 Provide safe, private meeting environments designed for next level communications and collaboration.
When outfitted with DTEN ME, users can sync with their personal Zoom account to access Zoom Phone, digital whiteboarding and live document markup and annotation.
Zoom Rooms Controller App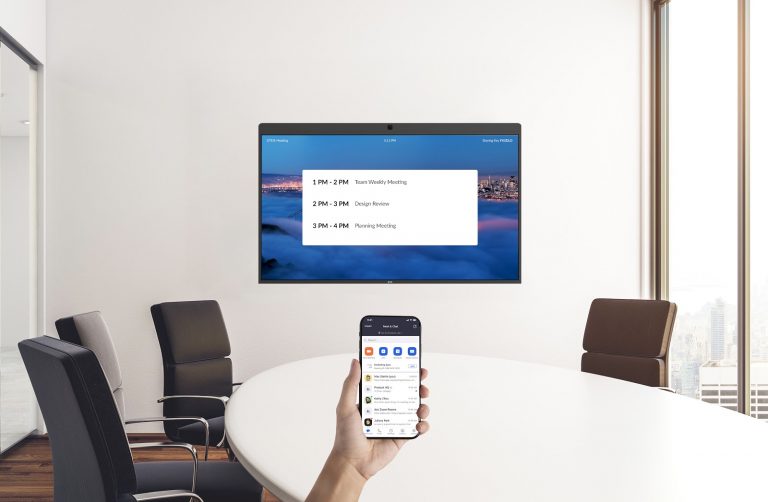 Another new return to work solution is the Zoom Rooms Controller app. For the ultimate hands-free meeting experience, pair your mobile device with the Zoom Room to remotely host, join and adjust audio and video settings.
Upon entry to the room, the app can prompt the user to pair with the available room to access calendar, contacts and more.
Zoom Rooms <> Teams Integration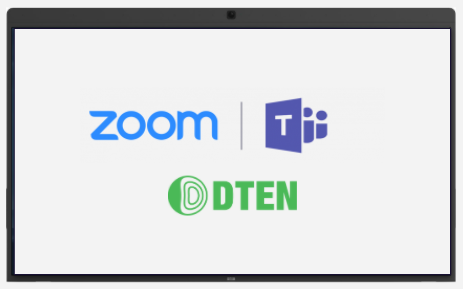 Consolidate meeting platforms with the new Zoom Rooms <> Microsoft Teams integration, which is available natively on the DTEN D7. Once invited to a Microsoft Teams meeting, the D7 can join directly from the shared meeting invite.
Go Hands-Free with Alexa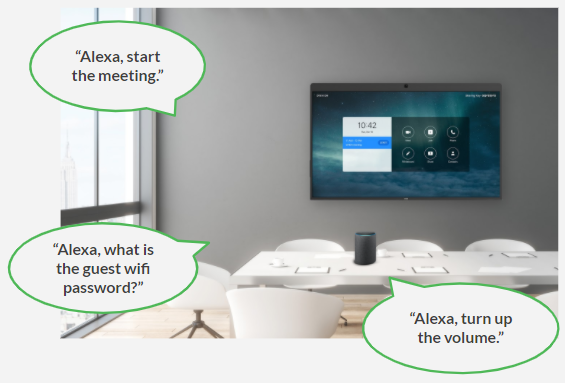 Start, join and control the 55″ DTEN ON and 27″ DTEN ME with Zoom Rooms using voice commands for an intuitive hands-free meeting experience.
These new return to work solutions are available today with more updates on the horizon. For an in-depth look or consultation on any of these updates, sign up for an exclusive 1:1 with a DTEN Zoom Product Expert.