DTEN Partners with Redington Limited to Transform Collaboration Solutions Experiences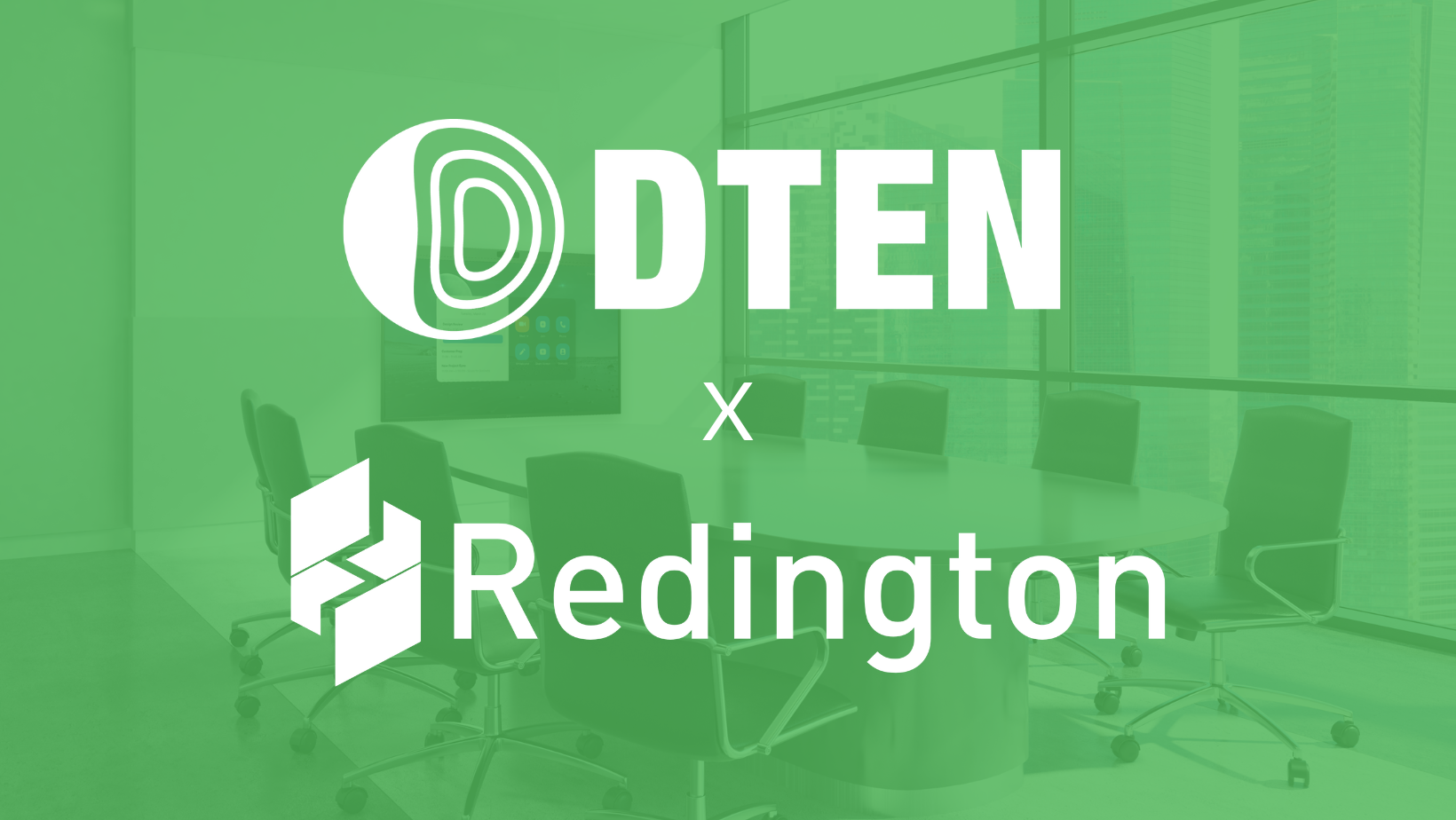 SAN JOSE, Calif., September 12, 2023 – DTEN, a leading provider of video conferencing and collaboration solutions, today announced they've signed a distribution agreement with Redington Limited (NSE: REDINGTON), the leading technology integrator and innovation powerhouse, as part of their continued growth plans across EMEA.
Redington is a thriving US $10 billion technology solution provider with a network of 290 international brands in the IT and mobility spaces across 38+ markets. They will serve as one of DTEN's official distributors for the Middle East, Africa and Turkey, and will market and sell the full portfolio of DTEN Video Collaboration Solutions as part of the comprehensive offering to its partner network.
Doug Remington, EMEA General Manager of DTEN said, "We are very excited to have entered this new partnership with Redington and see huge value in working with their dynamically evolving company, bringing a comprehensive reach across our emerging markets in EMEA. We consider this new partnership as a significant milestone in our go-to-market strategy to provide the highest level of service to DTEN customers in the Middle East and Africa, where our brand is developing rapidly. This close collaboration with the Redington team will help deliver significant growth potential in the coming years."
According to Viswanath Pallasena, CEO, Redington Middle East and Africa, "The partnership with DTEN complements and strengthens our range of products and enables us to provide leading collaboration solutions across the Middle East.
By combining DTEN's technical knowledge and innovative portfolio with our long-standing reputation and unparalleled logistics support, we can provide the reseller and systems integrator community with a well-respected, new resource for their Microsoft Teams and Zoom room needs. We look forward to working closely with our channel network and taking this collaboration to new heights."
DTEN solutions are available to order from Redington with effect immediately. For more information, please contact DTEN's Regional Manager, Ahmad Fayyadh (ahmad.fayyadh@dten.com) or visit: www.DTEN.com
About DTEN
DTEN is changing the way people connect and collaborate through immersive, video-first devices and subscription services. Our solutions are found in businesses, schools, homes and hybrid environments worldwide, delivering intuitive, high-quality and real-life video conference experiences for every meeting space. As recipient of multiple international awards, DTEN is recognized for plug-and-play simplicity, superior audiovisual clarity, and fluent, elegant designs. DTEN was founded in 2015 and headquartered in San Jose, California; Zoom Video Communications, Inc. is an investor.
For more information, please contact pr@dten.com 
About Redington Limited:
Redington Limited, an integrated technology solutions provider and a Fortune 500 company, enables businesses in their digital transformation journeys by addressing technology friction – the gap between innovation and adoption. With presence across 38 markets through 60 subsidiary offices, over 290+ brand associations, and 40,000 channel partners, Redington enables seamless and end-to end distribution for all categories of IT/ITeS, Telecom, Lifestyle, and Solar products in India, Singapore, South Asia, Middle-East, Africa and Turkey. Through its concentrated focus on technology, innovations, and partnerships, Redington is one of the most trusted distributors of products, services, and solutions across the world.
For more details, please visit https://redingtongroup.com
---
The Latest Additions to the DTEN Blog: