DTEN Vue Pro Camera System: Makes You the Star of the Show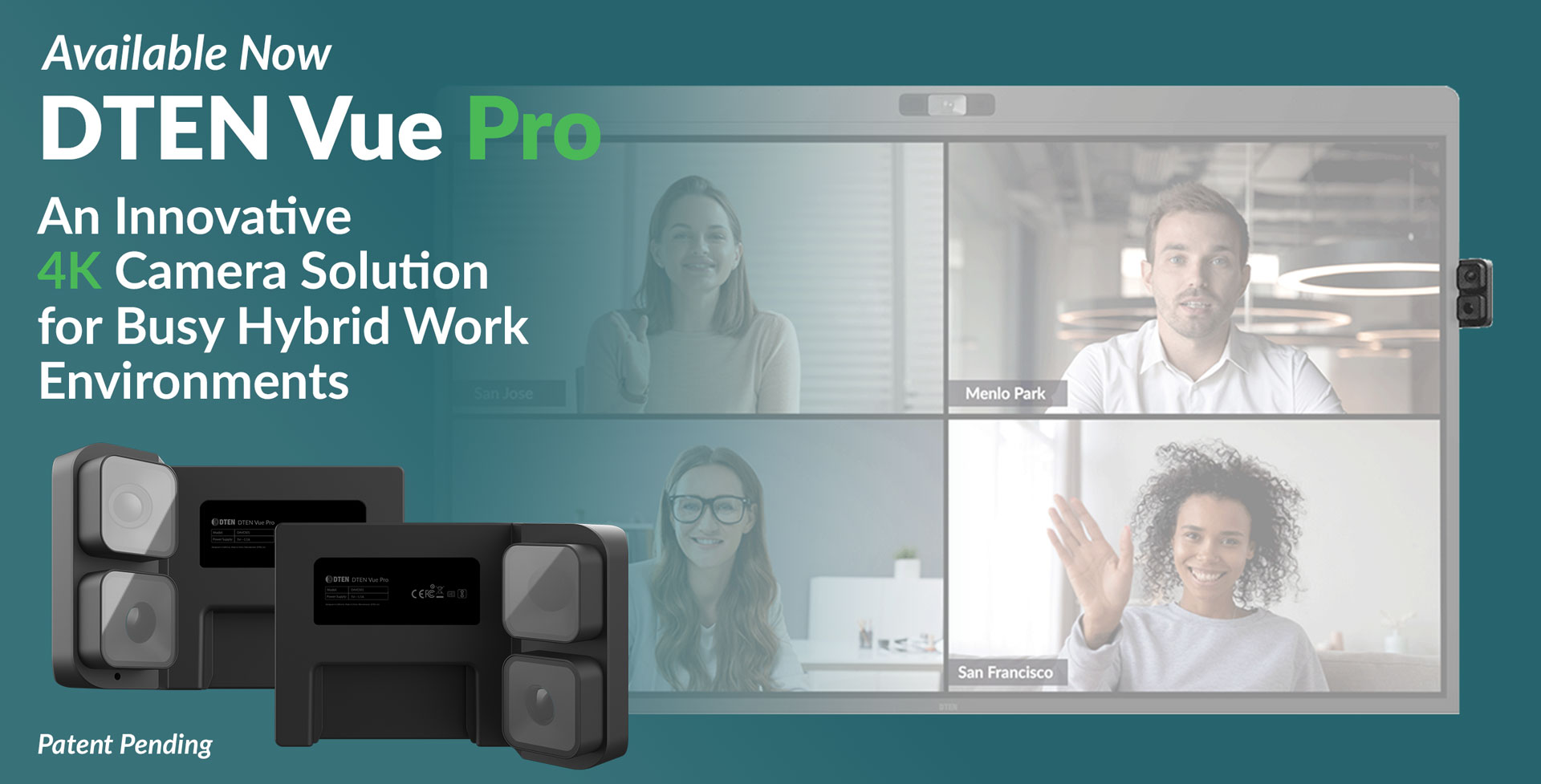 An Innovative 4K Solution for Busy Hybrid Work Environments
In the ever-evolving landscape of remote and hybrid work, video conferencing has become the lifeline of communication for teams worldwide. Yet, amidst all the advancements, we've all experienced the frustration of feeling like just another pixel in the video grid. Well, fear not! The DTEN Vue Pro Camera System (US Patent Application Number 17/994,634) has arrived to revolutionize your video meetings and put you in the spotlight during every meeting. Designed to work in concert with the D7X Windows series of products, DTEN Vue Pro creates a 5-camera system capable of delivering astonishingly clear inclusive video meetings.
Seamless Collaboration Between In-person and Remote Participants
Hybrid work environments demand seamless collaboration between in-person and remote team members. With DTEN Vue Pro, the distance between colleagues is bridged effortlessly. The 4K clarity allows remote participants to feel like they're right in the room, fostering more immersive and natural-feeling video meetings. Vue Pro's advanced camera technology combined with cutting-edge AI dynamically adjusts and optimizes for every meeting, ensuring everyone remains engaged and connected.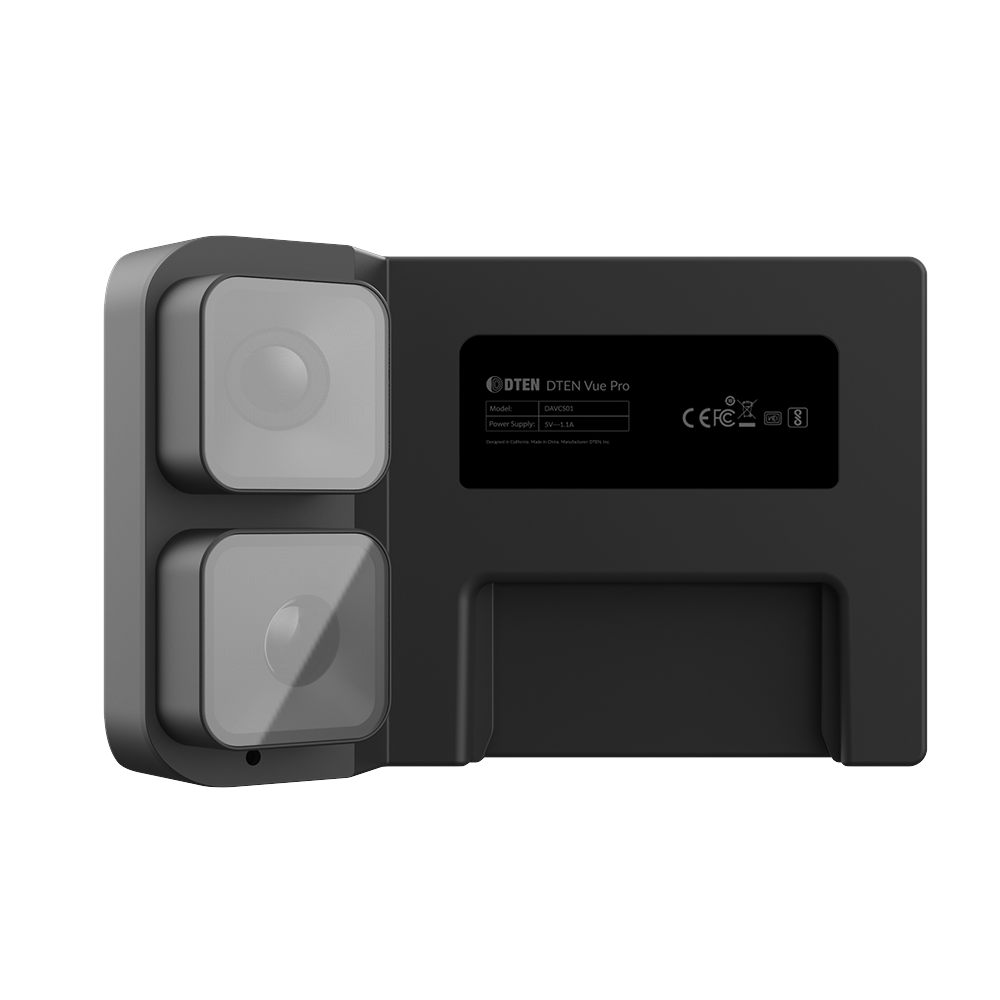 Capturing Participants with 4K Clarity
One of the classic video conferencing problems has been the focus on capturing the room rather than the participants themselves. As a consequence when you join a video meeting as a remote participant all you see is an image of the room with indistinct people where body language and facial cues cannot be seen. It's hard to feel like you are part of what is happening in the room. DTEN Vue Pro ingeniously solves this conundrum by providing an innovative 4K solution to capture the room plus every participant with unparalleled clarity. No matter where your team members are seated – at the front, in the middle, or at the back of the room – DTEN Vue Pro ensures everyone shines bright like stars on the virtual stage.
Preserving Image Fidelity at Any Distance
Ever felt like a distant pixelated image on the screen during a video meeting? With DTEN Vue Pro, those worries are a thing of the past. Whether you're seated 7′, 14′, or even 30′ away from the camera, Vue Pro preserves image fidelity and clarity, making sure your presence is felt regardless of the distance. Say goodbye to pixelated faces and fuzzy visuals – with Vue Pro, your remote team will see every nuanced detail as if you were right there with them.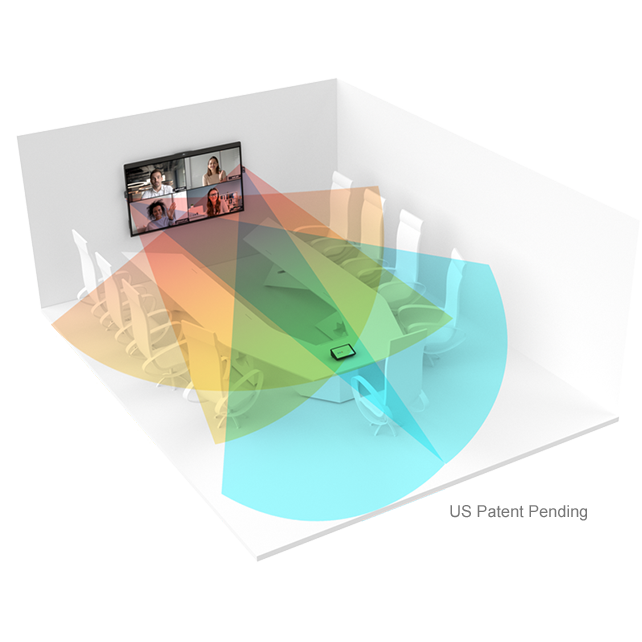 Eye-Level Capture for In-room Participants
Unique in its class, DTEN Vue Pro is designed to capture in-room participants at eye level, ensuring a more personal and engaging interaction. Unlike traditional PTZ cameras that try to capture the entire space with a single lens, Vue Pro operates multiple lenses simultaneously to capture every participant clearly and in crisp resolution. Finally, you can say goodbye to the frustration of being overshadowed by the room's interior and hello to being the center of attention.
Smart Framing AI for Crisp Headshots
DTEN Vue Pro goes above and beyond in ensuring every participant gets their moment in the spotlight. Its 4K camera lens systems utilize advanced smart framing AI to identify and dynamically frame participants with crisp headshots, no matter their distance from the front of the room system. Now, you can confidently present yourself to your colleagues in the best possible light.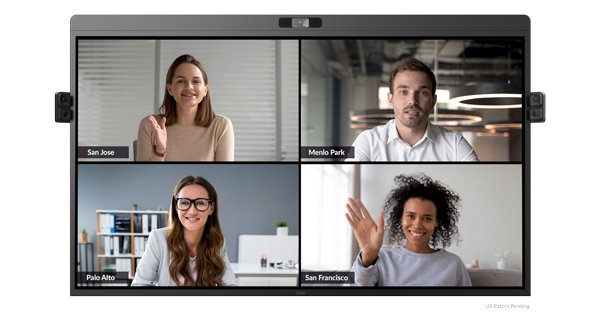 The Ideal Portrait View
Vue Pro's camera placement is ingeniously designed to capture participants head-on, even in common table arrangements where participants are seated perpendicular to the camera. This unique design guarantees that everyone gets their chance to shine and express themselves with confidence. Additionally, with up to 160 degrees of camera coverage, you can say goodbye to jerky camera movements and "fisheye" visual distortions, and enjoy a smooth and immersive conferencing experience.
The DTEN Vue Pro Camera System is a game-changer for busy hybrid work environments. Say farewell to feeling like just another pixel in the video grid and embrace being the star of your video meetings. Whether you're at the front, middle, or back of the room, DTEN Vue Pro ensures your presence is felt with unmatched clarity and engagement. So, if you're ready to redefine your video conferencing experiences, DTEN Vue Pro is your perfect partner for the journey ahead.
DTEN Vue Pro is available today. Contact your local DTEN reseller or visit DTEN.com for more information.
---
Check Out the Latest Additions to the DTEN Blog: