Join the Video

Collaboration Revolution

DTEN Channel Partners can recommend award winning, All-in-One video collaboration solutions that fit any meeting space - Customized for Zoom.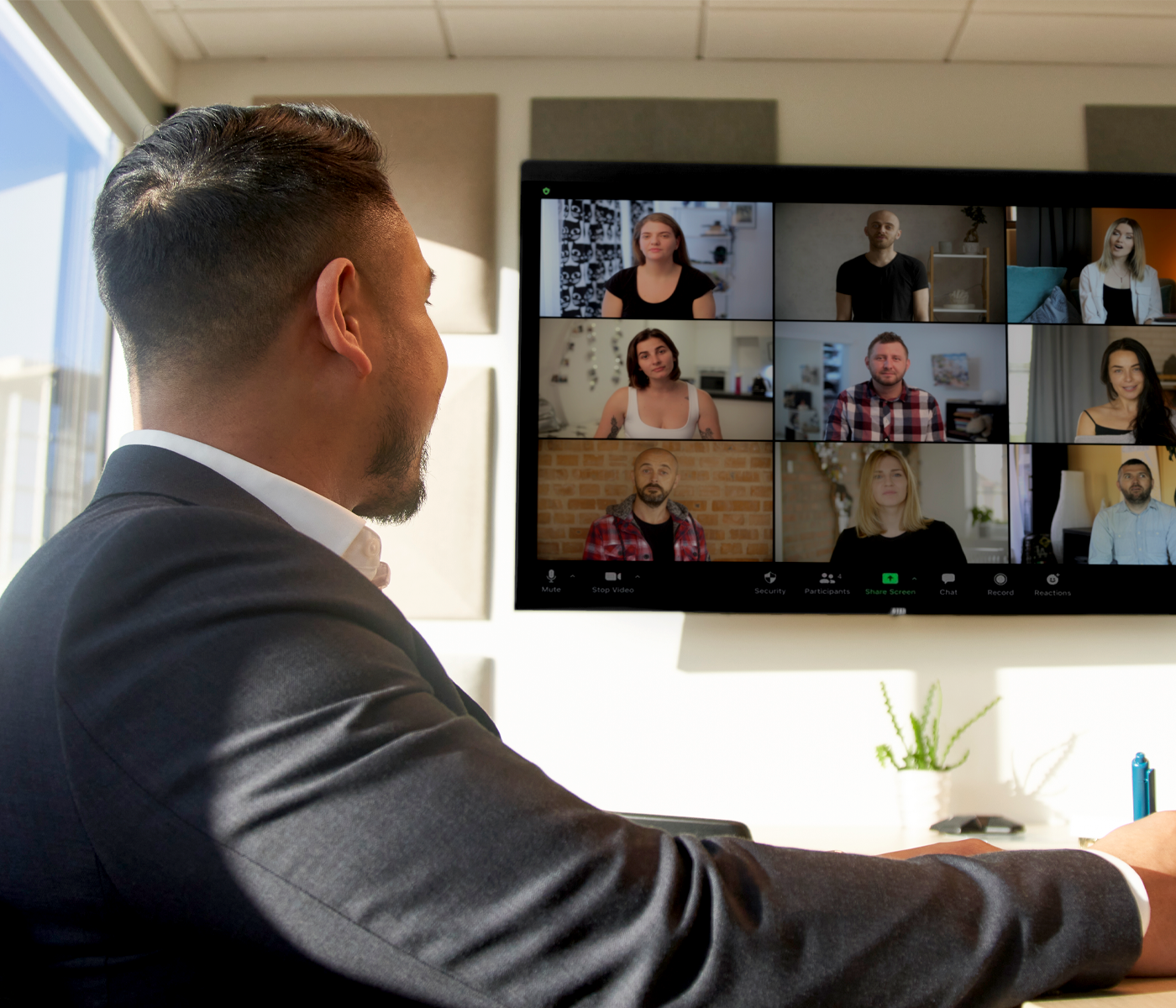 Hybrid Work Leader
As companies are looking to implement their Hybrid Work plans, they need video conferencing solutions that are easy to deploy and intuitive to use - DTEN's product portfolio delivers.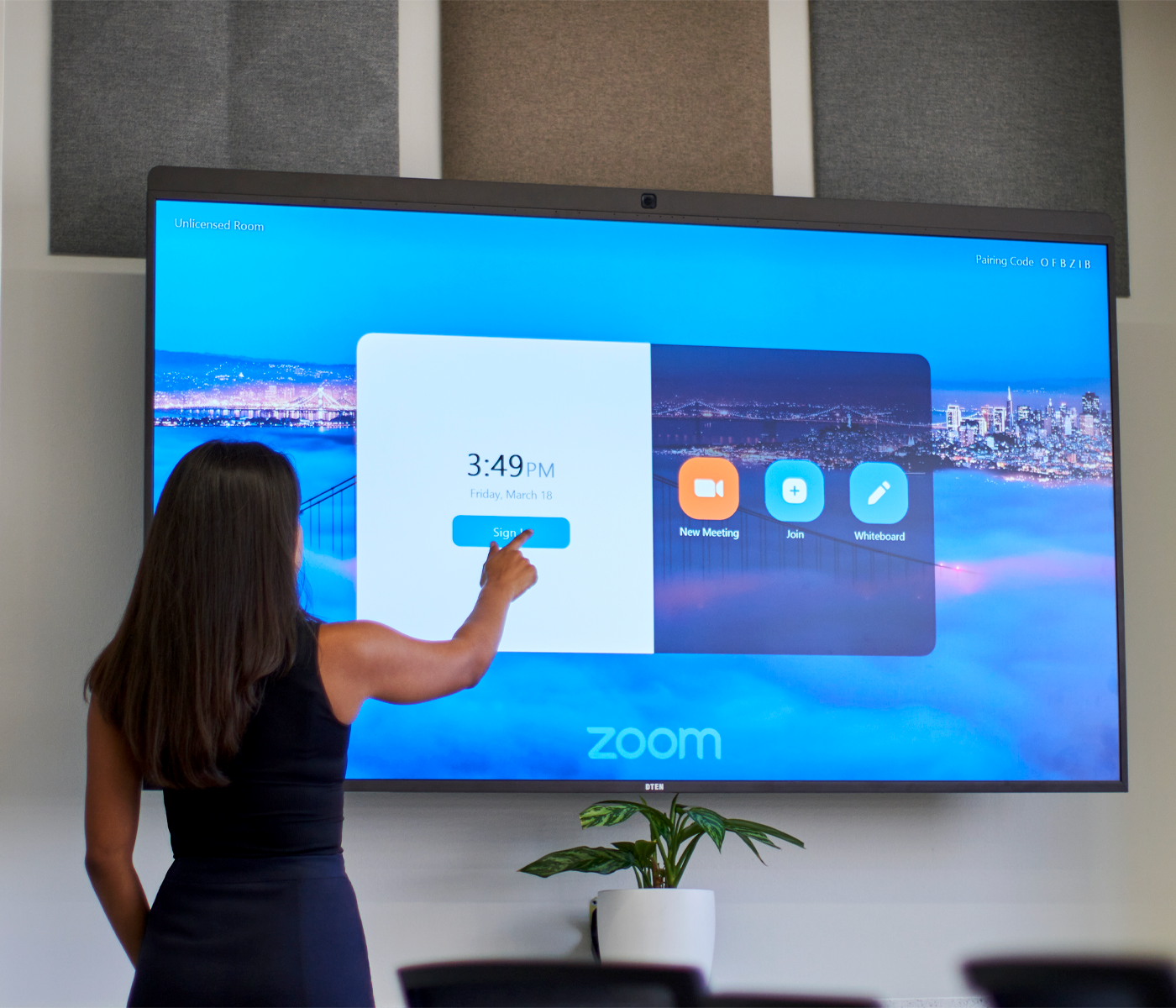 Growing Portfolio
Our innovative product portfolio is designed to meet all Hybrid office / video conferencing needs. Our clients span all company sizes and vertical industries connected to our breadth of options across the Windows and Android platforms.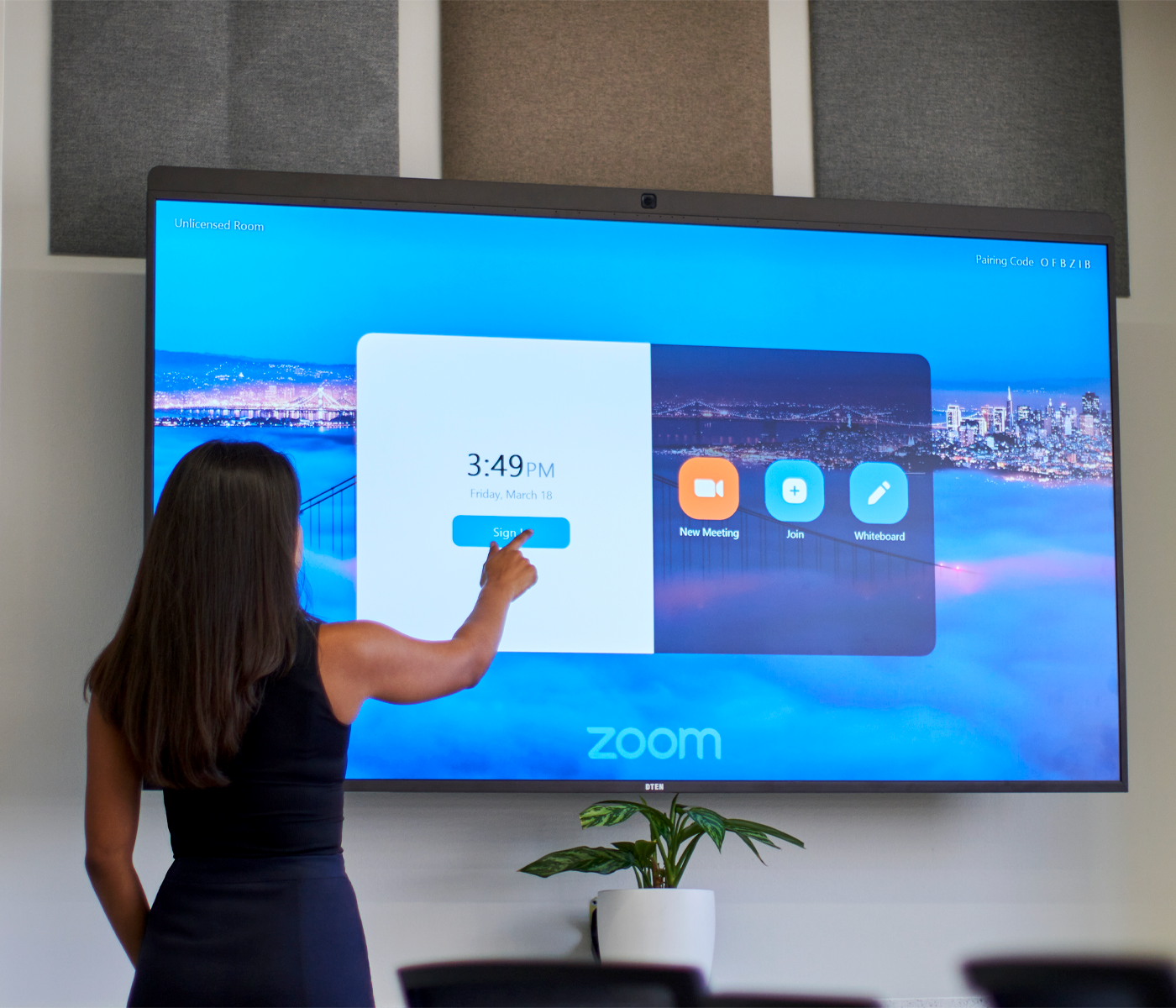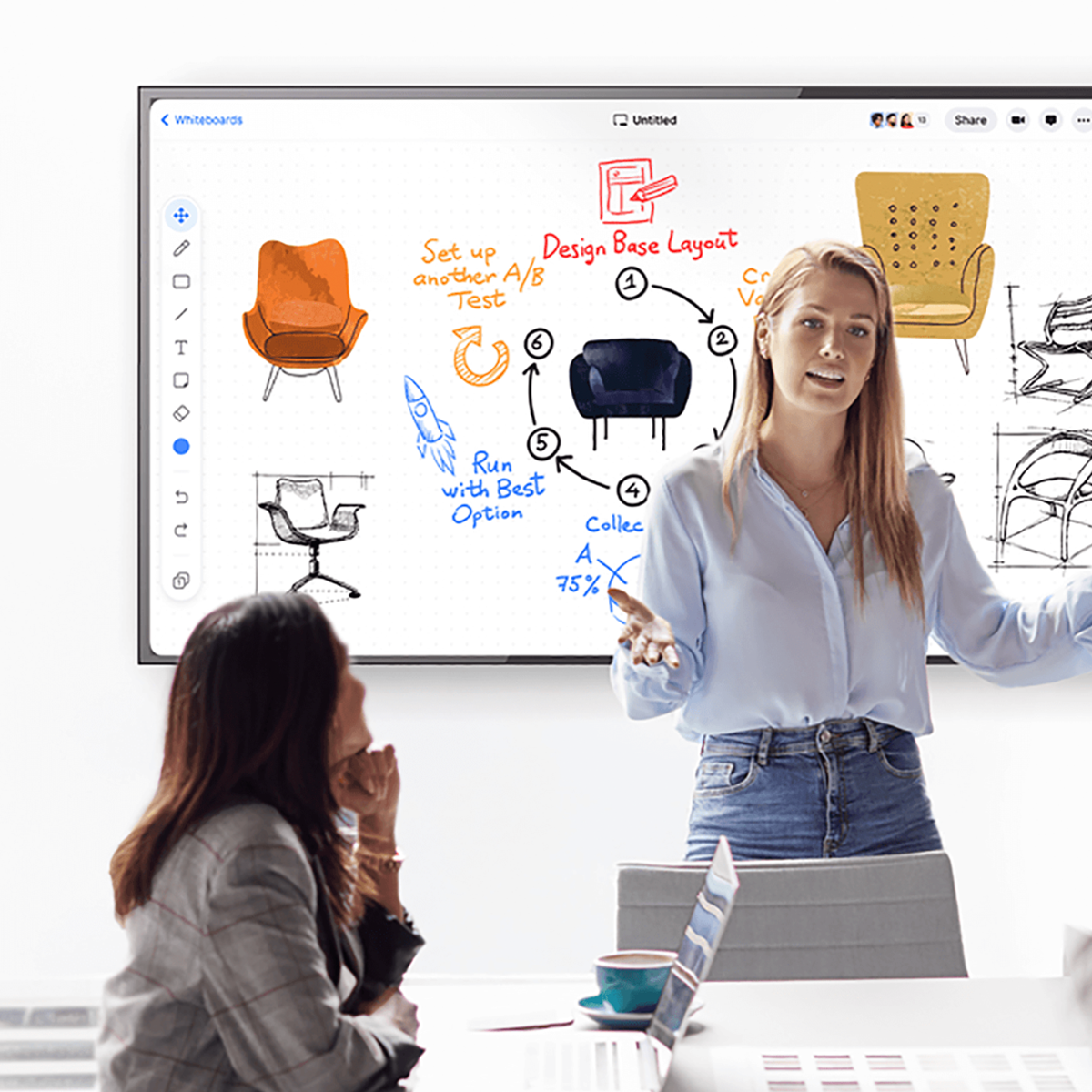 Intuitive Usability
Increase your customer satisfaction with all-in-one video conferencing solutions that work flawlessly right out of the box, no technical support required. An organization can deploy DTEN across several rooms/locations in a fraction of the time it would take with our competitors.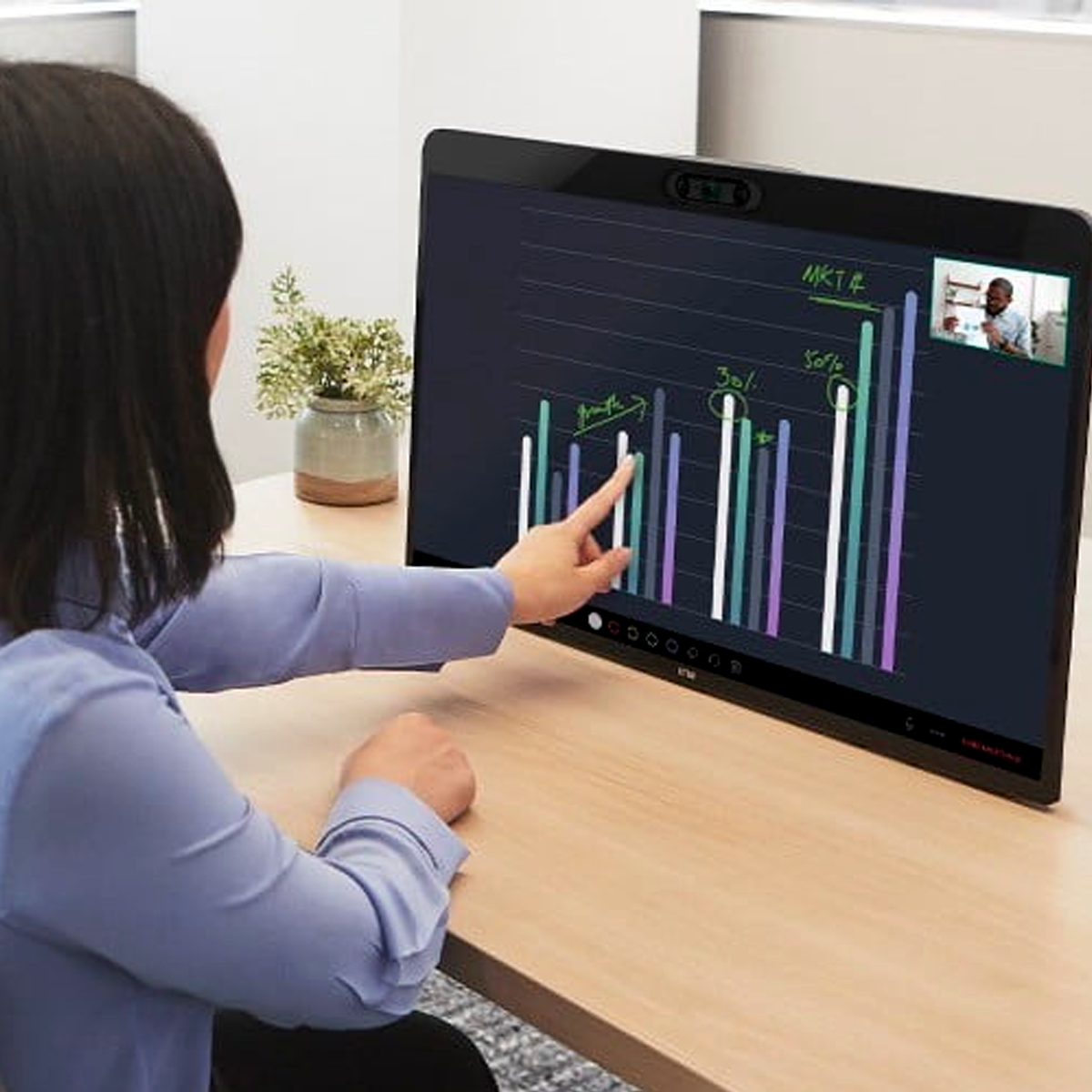 Designed for Zoom
Our partnership with Zoom started when we built our first prototype and continues today. We co-develop our product roadmap which means any Zoom Rooms features is customized to work well across the DTEN portfolio. If you're selling Zoom Rooms and related products, DTEN solutions should be your first choice.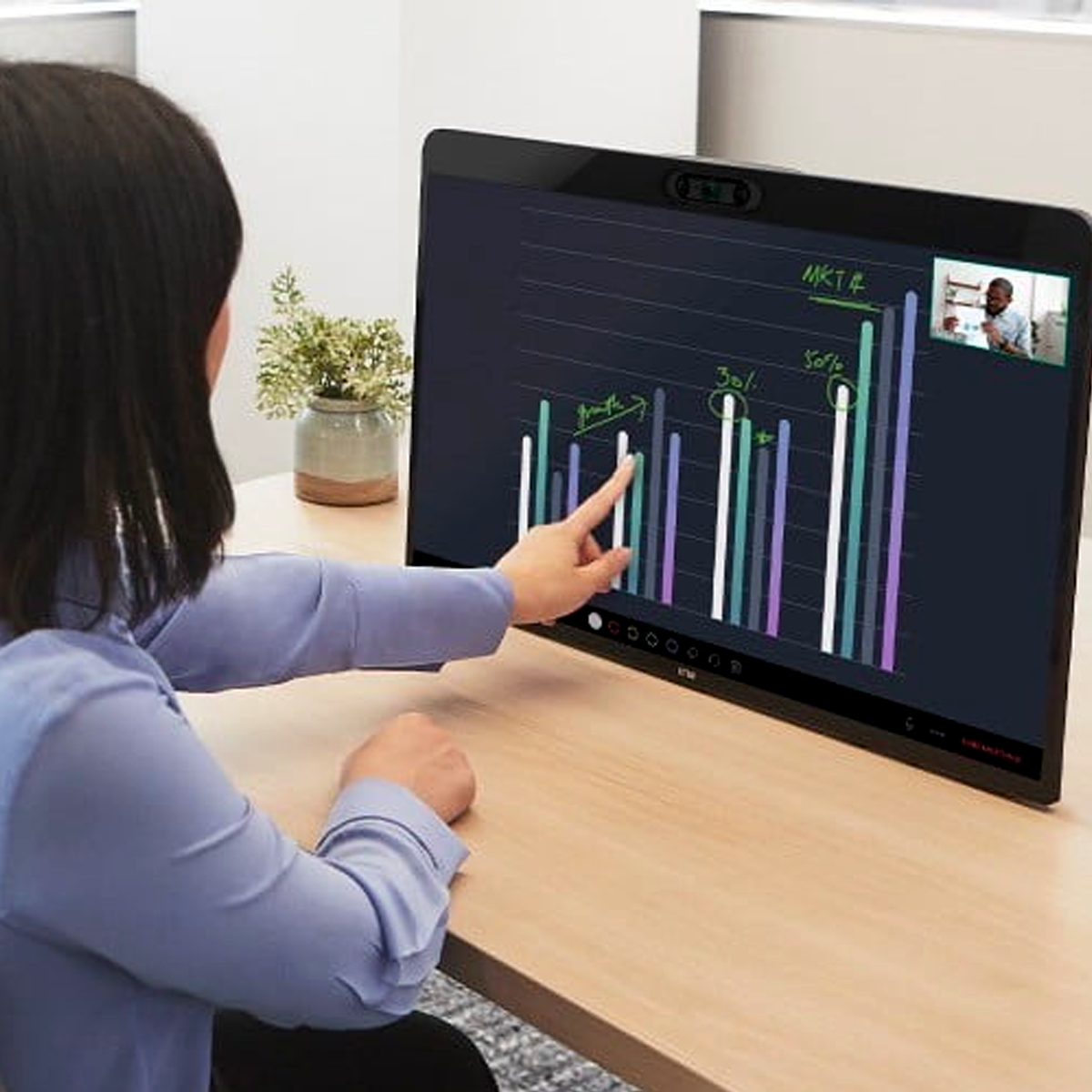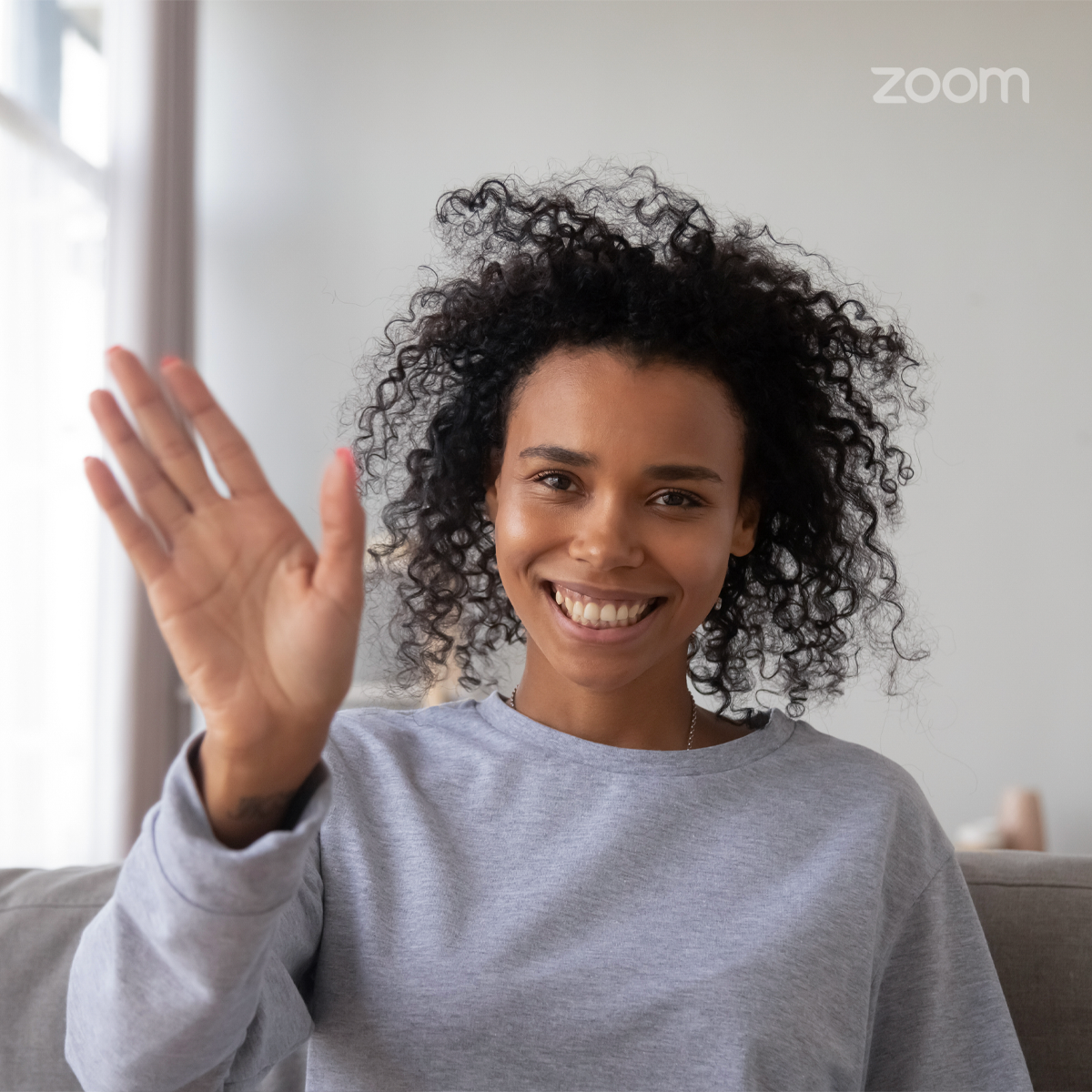 Deal Registration
Partners receive up to 10% off select SKUs, providing them with an opportunity to provide even more value to their customers with DTEN.
Changing How

Customers Connect and Collaborate
Buster Corley Co-founder, Dave & Busters
"DTEN comes out of the box, plugs in, and it just works. I now have this broadcast-quality Zoom Rooms video system I feel totally comfortable using."
Brian Manna Owner, Manna's Martial Arts
"We saw what we were going to be spending on a system. DTEN D7 had everything all-in-one and the price was less than half."
Paul Hieronymus Director of Technology, North Ridgeville City Schools
"I saw how easy DTEN was for a classroom teacher. You get in front, teach very similar to the traditional classroom, and then also have the ability to enhance it, through content sharing with the device. Buying that first DTEN became a no-brainer for us."

Avientek
Avientek FZE, based in Dubai Silicon Oasis (DSO), is a leading value added distributor of Audio Visual & unified communications in the entire Middle East, Africa and Indian subcontinent.

Naotech
Naotech is Israel's leading provider of integrated video conferencing solutions, boasting over 17 years of expertise. Its collaboration infrastructures have been implemented within companies across the U.S., Europe, Asia and Australia, with top-of-the-line conferencing solutions, tailor-made to fit every one of its hundreds of customers across multiple industries.

Quantum
Founded in 2009 in the United Arab Emirates with pillar subsidiaries in Saudi Arabia, Egypt, and Greece, the Quantum Group has gained a solid reputation in the brand channel management spectrum and has widened its scope of activities by offering upstream and downstream services to its clients willing to settle durably in the MENA region.

Sidev
Sidev is a subsidiary of Midwich in France. They are a European leader specialising in audiovisual solutions. Exclusively accessible to professional integrators or resellers, Sidev offers, in addition to key audiovisual brands, pre- and after-sales advice and facilitates relations between the various market players.

FVC
FVC is a value added distributor (VAD) that provides tangible solutions across essential areas of enterprise computing: unified communications, unified collaboration, audio-visual, infrastructure and information security. With over 20 years of cross-domain expertise since their formation at the turn of the millennium, they are passionate about creating value in all that they deliver. With more than 100 passionate team members, their strength, experience and expertise is drawn from 350 world class partners spanning across 50+ countries supporting 300+ enterprise customers.
Van Domburg Partners
Van Domburg Partners is the largest distributor in the Benelux for professional displays and audiovisual solutions for Samsung, LG, Sharp/ NEC, Dynascan and SMART, amongst others, for the B2B market. It not only offers the products, but also its knowledge and experience to make your project successful. They think along and look for a creative and original solution. They pride themselves on their personal touch is our strength.

Kern & Stelly
Founded in Hamburg in 2004, Kern & Stelly is one of the largest AV distributors in Germany that works with an expansive network of well-known international manufacturers that offer a wide range of audiovisual products. The company is 100% focused on the trade market and customer support.

Itancia
Founded in 1991 in Maine-et-Loire in western France, Itancia was built on a pragmatic and innovative desire to introduce a new proposition to the business telecommunications sector, giving used equipment a second life and extending its lifespan by repairing rather than replacing it. Holding itself to the very highest standards, the group delivers its solutions and know-how in over 80 countries, through its 550 employees and its 9 subsidiaries in Europe, Africa and the United States.

Tempura
Founded in 2002, Tempura HQ is based in the UK with Offices and Warehouse in Hampshire, along with a sales office in Dublin Ireland and a most recently an Office and Warehouse serving the EU based in the Netherlands. It brought its extensive experience working in the Web based software, IT, systems development, integration and video conferencing industry to the business client base. The company started by specialising in IP infrastructure and telecom links, enabling solutions and providing access to products and services from Tier 1 ISPs; to the reseller channel in the UK and Ireland.

Midwich
Established in 1979, Midwich Group is a specialist audio visual ("AV") distributor to the trade market, with operations across the UK and Ireland, Continental Europe and Asia-Pacific. The Group's 900+ strong team who operate out of 26 offices, are dedicated to continually enhancing our technical expertise, building extensive product knowledge and delivering strong customer service.

Nuvias UC
Nuvias UC is a leading Unified Communications & Collaboration solutions provider and technology enabler with more than 12 years' in-depth experience in the market. With headquarters in the UK, Nuvias UC also has an established presence in Europe and is continuing to grow. Its rapid development over the past decade has been recognised with various industry awards, including the prestigious Deloitte's UK Technology Fast 50 and EMEA Technology Fast 500.